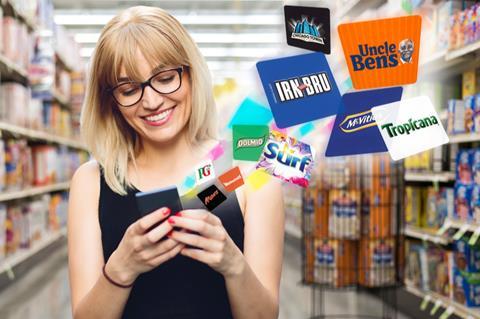 The effectiveness of social media and TV advertising has come under the spotlight, thanks to the latest study by the Institute of Practitioners in Advertising (IPA) Effworks, 'The Third Age of Effectiveness'. The most important finding? No dataset or measurement is perfect and should not be used in isolation.
That's especially true when looking at the go-to-market strategies of leading consumer goods brands, which work in a synergistic and complex way. Understanding how they work together to influence sales requires untangling the impact of advertising, any earned consumer touchpoints, and then factoring in promotions, price changes and in-store display mechanics.
It's important to look at store-level retail data, to see how each store presented itself to the shopper in that week. This provides the 'closest to reality' read and will avoid any aggregation bias, compared to just looking at total national sales.
Meanwhile, digital activity tends to benefit from the brand halo of other media, particularly brand awareness campaigns like TV. False attribution can lead to ill-advised changes in the media plan and should be monitored carefully. Shifting spend to digital, which contributed £129bn to the UK economy in 2022, according to the Interactive Advertising Bureau, risks over-investing in media that may not be entirely responsible for sales. And it could potentially undermine the real driver of digital effectiveness.
We also need to factor in the short and long-term effects of media and the influence of in-store mechanics such as display and promotion. It is a veritable spaghetti soup, but analytics has advanced so much in the last decade that building a picture of the ideal mix is not the complex exercise it used to be. Keep hold of the media agency's detailed TV gross rating points (GRPs), paid and earned impressions, because these are all essential inputs for any cross-media analysis.
While promotional discounting has no long-term benefit to sales, media investments do – and they should be quantified over both the short and long term. In our analysis across dozens of fmcg brands over three years, TV and video on demand show the greatest short and long-term ROI, while display and search advertising show the least. That's why planning based on short-term outcomes can cannibalise long-term growth.
Media support can have a strong impact on the effectiveness of in-store promotions. For example, in one grocery brand we measured, media synergies with promotions added 39% incremental volume over a three-year period. Finding the optimum pricing and deal depth can increase incremental volume and profit as well as minimise subsidised volumes and cannibalisation.
Ultimately, to improve media effectiveness, we need a better grip on the flaws of digital attribution and a greater appreciation of long-term over short-term tactics.
Sales and marketing should work together to test, plan and measure the impact of their media, promotion and in-store tactics. It's now high time that we put an end to the problem first articulated by industrialist Lord Leverhulme over a century ago: "Half of my advertising works, I just don't know which half."