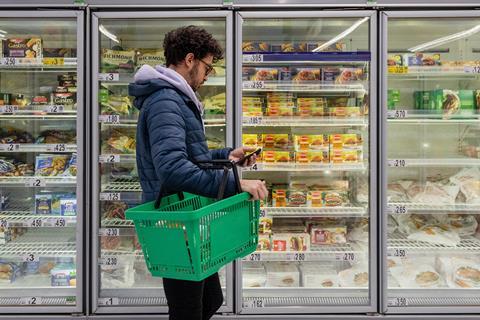 After 40 years of retailer investment, 60% of shoppers in Europe now think private labels are as good as national brands [Circana Fmcg Demand Signals report]. That's due to the perfect balance of price and quality they provide. Crucially, 21% of consumers who buy both, many of whom are middle-income cohorts, now think they are better than national brands.
As the impact of the cost of living crisis still presses hard on the consumer's pocket, this change in sentiment has meant more shoppers are switching to private labels from national brands.
Their popularity is not purely driven by price savings, as in some cases private label may no longer be the cheapest brand on display. Indeed, price rises in some categories outpace those of equivalent national brands. In the UK, for example, the cost of private label rose by 16.3% in the last 12 weeks of 2022 compared to 9.8% for branded goods. This has further narrowed the price gap between the two.
The consistent investment retailers have made to push private label up the branding ladder and become more acceptable to mainstream shoppers has provided a significant value sales boost. Retailers now have 38.7% share of total fmcg value sales in Europe (37% in the UK), delivering €229bn of direct revenue.
Some sectors have benefited more than others from the ability of private-label products to grab consumer attention. In the UK, frozen food has seen the biggest value share gain for private label, no doubt aided by the drive to make food budgets stretch further by buying goods with a long shelf life.
Alcohol, however, largely remains in the hands of national brands, with private label bottling just 16.8% of total market value share. Brand loyalty continues to buoy this category, but there are still subtle shifts at play. For example, Aldi partnered with Brewdog to create a limited-edition version of the Scottish Punk brewer's IPA range. Such alliances enable the discount retailers to leverage the power of hero brands and offer customers choice, quality, and value.
Of course, national brands are not necessarily losing loyalty, but shoppers are certainly buying less of them and more private-label products. Against the backdrop of inflationary pressure and price increases that are outpacing national brands, further growth in private-label share could result in some smaller brands disappearing off shelves.
Manufacturers must continue to look to match retailers in meeting the evolving needs of consumers across price brackets and delivering innovative products at the best possible price. By working together, using data and analytics to guide their path to growth, manufacturers and retailers can maintain the balance that gives consumers the choice they crave.