By 2040 the way we purchase consumer goods items will have changed irrevocably. Whereas consumers today have the choice between buying in-store, or ordering online and then either selecting home delivery or in-store collection, in the future a third option will increasingly become prevalent: the ability to create the product you've just purchased, in the comfort of your own home.
Although this may sound like the far-fetched wet dream of a sci-fi fantasist, it's a reality that's inching ever closer every year thanks to the rapid adoption of 3D printing technology.
3D print expert Terry Wohlers of research firm Wohlers Associates says the 3D print market will be worth $3.7bn by 2015, rising to $10.8bn by 2021. Today it's worth around $2bn. Take-up will be increasingly fuelled by entry-level machine prices falling in line with what you might expect to pay for a high-end desktop inkjet printer today. As a result, it's forecast that by 2040 every home in America will have a 3D printer.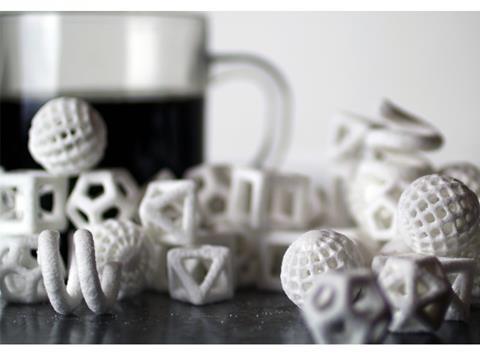 But what impact will this 'print your own product' revolution have on fmcg? And what's the grocery industry doing to try and get a piece of the action?
Although 3D printing has been a retail buzz phrase over the last couple of years, this is not a new technology. The automotive and aerospace industries have been using 3D printers to create prototype parts since the 1980s and since the turn of the millennium the medical profession has also been investigating how it can use 3D machines to create replacement body parts, such as teeth and bones.
But then around five years ago the technology started to enter the mainstream after the hobbyist 'maker' movement in the US embraced these machines to create a wide range of different items ranging from phone cases through to jewellery. Among these early adopters an influential band of '3D printrepreneurs' emerged, led by the founders of 3D printer manufacturers bearing exotic names such as MakerBot and RepRap Mondo.
As the technology rose to prominence and started to attract mainstream media attention, it was inevitable that retailers and fmcg groups would realise and start to explore the potential applications and implications of 3D print technology.
"The potential for 3D technology to revolutionise the way we view stores and what we can get from them is vast"

Paul Wilkinson, Tesco
So it hardly came as a surprise when Tesco announced in June last year that Paul Wilkinson, lead research specialist in the retailer's IT R&D team, was heading a fact-finding mission to Silicon Valley to explore the possibility of printing 3D products in Tesco's stores. To date the retailer hasn't revealed detailed plans as to how it will integrate 3D print into its business, and a spokeswoman for the retailer says they don't have any concrete news they can share at the moment, but in a blog post last year Wilkinson hinted at a few possible applications for the technology in-store.
"We already offer print photos and posters in many of our larger stores so why not other gifts and personalised items?" wrote Wilkinson. "How about letting kids design their own toys and then actually being able to get them made? What if we had a digital catalogue of spare parts for items that you'd bought? They could be printed on demand and ready for you by the time you'd finished your shopping. You could even take a broken item into store. We could scan it in 3D, repair it digitally and make you a new one. The potential for 3D technology to revolutionise the way we view stores and what we can get from them is vast."
Although Tesco appeared to have first-mover advantage with its Stateside trip, when it comes to putting good ideas into practice it was usurped by Asda, which launched a 3D printing service in-store in October.
Phil Stout, buying manager of photo and personalisation at Asda, says the company had been looking at how it could use 3D printers in-store to provide a point of difference around its personalisation range for some time, with Asda colleagues visiting the Walmart innovation centre to see what was possible. The outcome was the creation of an in-store facility capable of producing highly detailed, personalised, 3D-printed full-colour mini figurines, which retail from £40.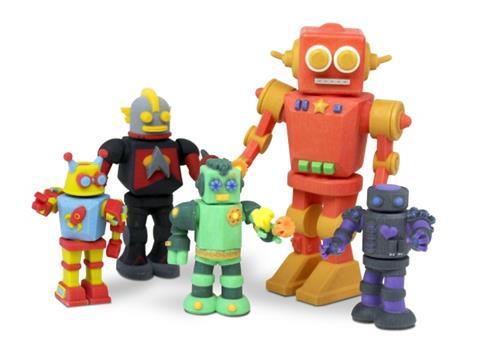 To create the figurines, which are made from a ceramic material, consumers are scanned by a handheld device that captures colour and geometry - the device takes 1,000 to 1,500 images in the space of two minutes. Software is then used to build the image as a 3D file, which is sent to Asda's own industrial-sized 3D printers located off-site. The figurine is then printed and shipped back to store for collection a week later. During the original trial, at Asda's York store, customers used the 3D 'mini mes' for all manner of different occasions, says Stout.
"We had couples coming in who were getting married and wanted to have figurines of themselves for wedding cake toppers," says Stout. "We also had soldiers about to go on a tour of duty who scanned themselves and presented the figures as presents to loved ones. The ideas consumers are bringing to this technology, because we're allowing them to be educated on it, are awe-inspiring. Everyone has a different story and is using this in a unique way."
The trial was so successful that late last month Asda embarked on a 50-store '3D printing roadshow', with Stout hopeful the company will eventually offer the option as a permanent fixture in some stores.
The retailer isn't the only business in the food and drink space looking to make 3D print a permanent fixture. Some suppliers have also recently started to explore how they could use the technology in their business. Last month it was announced that Italian food business Barilla was working with a Dutch organisation called TNO to see how 3D print could be used in food production. One possible idea that the group intends to explore is selling cartridges of dough that can be used to print bespoke pasta designs, although a spokeswoman will only say "Barilla can confirm that we're working on a 3D pasta printer with a Dutch research partner, but cannot provide details as the project is still at an early phase".
"Barilla can confirm we're working on a 3D pasta printer with a Dutch research partner"

Barilla spokeswoman
US confectionery giant The Hershey Company is equally tightlipped about its plans for 3D print, even though it announced last month that it had teamed up with 3D Systems - an American 3D printing press manufacturer, which in January launched a range of kitchen-ready '3D printers for edibles' called ChefJet - "to explore and develop innovative opportunities for using 3D printing technology in creating edible foods, including confectionery treats".
A spokesman for Hershey confirms "we are just now entering into this multi-year development agreement with 3D Systems to explore opportunities for using 3D printing technology in creating edible foods for the future", but adds "because we are just beginning this innovation exploration, it's too early to speculate on the possible outcomes".
Although it's likely that it will be a couple of years before these relationships begin to bear fruit, there are myriad potential applications for 3D print in the food and drink industry. Some bullish experts believe 3D print could be a truly disruptive technology that completely changes our understanding of how a supply chain works - after all, the beauty of the technology is that you don't need to maintain expensive fleets of vehicles, large warehouses and hold lots of inventory to fulfil orders. With items printed on demand, in customers' own homes, huge swathes of the supply chain could be completely eradicated.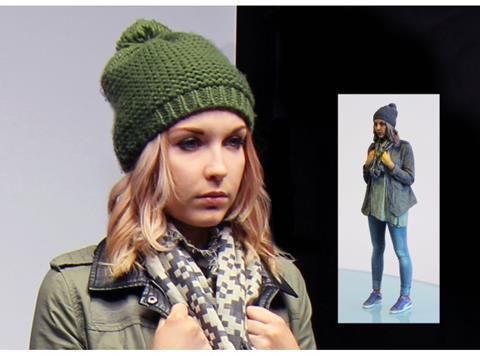 Others believe this supply chain doomsday scenario is far-fetched and that although the technology may be a good bedfellow in product design, the creation of packaging prototypes or even printing replacement parts for consumer goods, disruptive changes to the way retailers do business won't be felt for many decades to come, if at all. Wohlers estimates that only 23,000 3D print 'units' were sold in 2012, a significant rise on the 350 sold in 2008, but still a long, long way behind annual sales of conventional desktop printers.
However, as the entry-level price of a 3D printer continues to fall - a price decline that will be speeded by the arrival on the scene of established manufacturers of conventional printing presses such as HP and Konica Minolta, both rumoured to be weighing up a 3D press launch soon - thus bringing the technology within the reach of food start-ups and consumers - this sci-fi idea could be on track to become part of our everyday reality sooner than people think.
How 3D print works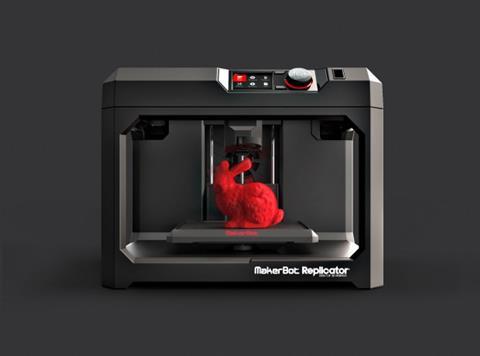 Essentially 3D printers work by printing layers of material on top of one another. The machines fundamentally operate in the same way and use similar technology to conventional printing machines, which apply different layers of colour to a substrate in consecutive passes.
But in the case of 3D the machines use materials ranging from metals through to plastics to form the finished item. Although technological advances in 3D print are being made at phenomenal speed, the technology is not without its drawbacks. For one, the presses are pretty slow - even industrial models can take hours to print a small item. And the range of materials that you can use are also fairly restricted.
However, 3D press manufacturers are pushing the boundaries - the new ChefJet range of kitchen-ready printers from 3D Systems offers the ability to print chocolate, vanilla, mint, cherry and watermelon.