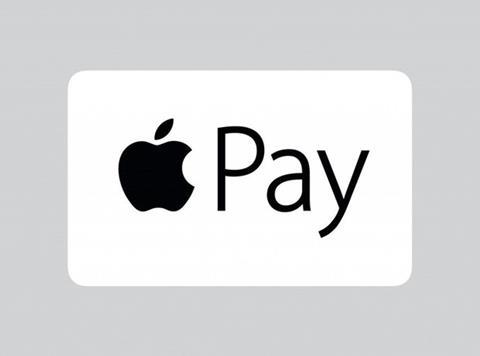 With more than a little fanfare, Apple confirmed today it would launch its long-awaited Apple Pay system into the UK market, almost a year after the payment method became a US standard.
Alongside the expected announcement came the more unexpected news of launch-ready support from major retailers (M&S, Waitrose, Spar) and major banks and credit card issuers (NatWest, RBS, AmEx, MasterCard). In total, a proposed 250,000 locations will be Apple Pay-ready.
There is a clear need for the Apple system in the US, where contactless payment technology of the type so widespread in the UK and Europe just isn't a thing. In fact, many of the card payment transactions in the US are still conducted by the same old swipe and signature method that feels so outdated by this point. For a country still struggling to bring its payment system into the 21st century, Apple did all the hard legwork, negotiating with hundreds of parties to effectively create its own contactless system from the ground up. More power to it.
In the UK, where the contactless system is already so ingrained, there seems to be a little less impetus behind the Apple move. Indeed, when we went to Tesco to ask them if they had any plans to introduce Apple Pay, they stated that the Near Field Communication (NFC) system employed by the Apple products offering Apple Pay would already work with their contactless payment terminals, in exactly the same way. All merchants need to do is establish that their payment service providers are willing to process Apple Pay transactions.
In fact, NFC technology is at work in both systems, with slight differences in the way the card details are delivered. Apple Pay offers a fingerprint-activated card wallet which doesn't store the card details on the phone, instead transmitting an encrypted token to the retailer. Contactless uses a simpler data transmission method. This means that retailers with Apple Pay will be better protected from the risk of being involved in a fraudulent transaction, and all the problems of redress which come with that.
In terms of fees to merchants, all the evidence so far points to Apple Pay following same model in the UK as in the US, meaning there are no additional transaction charges for retailers. Apple's middleman charges will instead be taken from the bank side of the transaction. It's unclear if this means banks will pass this on to the retailer in the form of higher payment processing fees. These fees could, one presumes, be behind the reluctance of a major UK player like Barclays to sign up with Apple, despite social media pressure from tech-savvy Apple users.
Elsewhere, the BBC claims that Apple Pay will, like contactless, have a £20 transaction limit imposed on purchases. And, intriguingly, rival Samsung Pay (yes, they really called it that) is set to launch offering both NFC and magnetic stripe technology.
Perhaps the real benefit for the retailer will come with having the "cool" factor of the Apple brand associated with it. Certainly, a chance to put the famous logo onto customer tills isn't one to be sniffed at, offering a large cache of cool at no additional cost to the merchant.
Some parts of grocery retail are clearly getting excited already. "We welcome news that a number of retailers will be incorporating Apple Pay in their stores," says James Lowan, chief executive of the ACS, "which shows that the convenience sector is making significant investment in remaining at the forefront of embracing technological change to meet the needs of the modern consumer."
Most commentators, however, have focused on the benefits to consumers, ably explained by Juan Ageitos, senior marketing manager at mGage: "Consumers want a "retailing experience" – an all-in-one receipt-storing-reservation-making-product-information-giving mobile device; they don't want to be limited to simply paying on it."
The advantages to the consumer are clear, but for retailers Apple Pay is more likely to represent an interesting evolution rather than a payment revolution.