THG Ingenuity has seen solid growth over 2021, but faces new competition
THG, formerly known as The Hut Group, was buoyant about its end-to-end e-commerce business THG Ingenuity earlier this month, boasting some solid growth figures. While Ingenuity remains small compared with THG's Beauty and Nutrition divisions, it nevertheless drew £194m in sales in 2021 – growth of more than 50% over the past two years.
The DTC 'business in a box' – which for some of its clients involves everything from consumer apps to advertising content, international warehousing and last-mile delivery – is now driving 187 live brand websites, up from 89 the previous year.
But recent weeks have delivered a double-blow for Ingenuity. On 25 April, marketing giant WPP launched its own 'end-to-end e-commerce service' aimed at fmcg brands. Called Everymile, it can "look after the entire process" of a brand's outsourced DTC offering, in a way, WPP CEO Mark Read told The Sunday Times, that was "not dissimilar to what THG does".
That followed Amazon's announcement late last week of 'Buy with Prime', which will "extend Prime shopping benefits – including fast, free shipping, a seamless checkout experience, and free returns – to merchants' own online stores". In other words, Amazon Prime fulfilment via a button on a retailer's own website or app.
So how big a threat are these launches to THG Ingenuity? And can it weather them?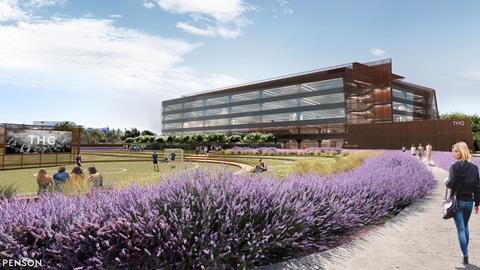 Undoubtedly, Everymile brings "more competition" to Ingenuity, says e-commerce expert Miya Knights.
They may be "coming at the same proposition from different core areas of expertise – THG an online retailer, and WPP is agency," she adds. But WPP's marketing expertise could prove key to e-commerce success. Of potential Everymile targets, WPP says it is likely to have "helped the target audience to find that website" already. Not to mention WPP's impressive client list – featuring Coca-Cola, Unilever, L'Oréal and Sainsbury's, and "one in two of the world's top 100 brands" it says.
"We're not disclosing details on specific clients just yet," Everymile CEO Mark Steel told The Grocer, but it's "had lots of interest".
Infrastructure
WPP's comparative weakness, however, is its lack of fulfilment infrastructure. THG through 2021 added six new warehouses to its network globally, taking the total to 18.
"We are unique at the moment as an e-commerce business in that we've got substantial surplus capacity in fulfilment," THG CFO John Gallemore told investors last week.
It has more than 200 last-mile courier players in its system. WPP, by comparison, will "partner with logistics companies to provide the warehouses and delivery of products" it tells The Grocer. THG also has a strategic partnership with Ocado's robotic grid rival AutoStore – automation tech that can't be quickly rolled out.
And what of Amazon's move? With the basic button on their websites, brands "gain access to Amazon's best-in-class logistics capabilities" says former Amazon exec Brittain Ladd.
It permits brands greater control of the customer journey and e-commerce experience, with the ability to offer lightning fast delivery. For Amazon, it means it doesn't miss out on marketplace-wary businesses, and crucially helps bump up the volume of freight it fulfils.
"Amazon's ulterior motive is to accelerate its desire to become the largest third party logistics company in the world," Ladd says, adding that neither THG nor WPP can compete with that. "Brands and sellers will wake up one morning and realise only Amazon can provide the logistics services their customers desire. They will have no choice but to give Amazon even more of their business. The Chinese general, Sun Tzu, who stated that 'All warfare is deception' would be proud of what Amazon is doing," he adds.
But despite the competition, the moves to mimic Ingenuity appear to be validation of THG's faith in the model. Its stated plan of spinning off the far more profitable Beauty and Nutrition divisions to focus on Ingenuity, which spooked the City last year, now seem more savvy.