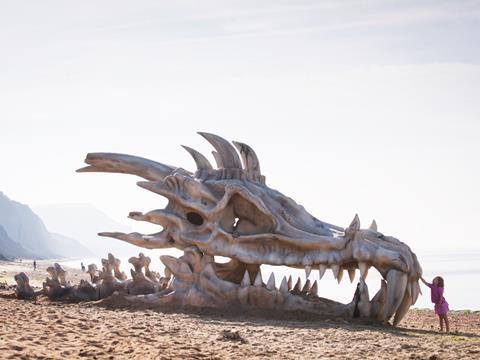 The challenge was clear. How could Tesco generate excitement about its latest Blinkbox offering - Game of Thrones Series Three - when the very same series had only just finished airing on Sky?

It could take the traditional route and bombard the TV and newspapers with ads. It could go viral and release little videos all over the internet in the hope that they would be viewed by fans of the show, with the link repeatedly posted on Twitter and Facebook. Or it could quietly leave a 40ft-long dragon skull the height of a bus on a beach in Dorset and see what happened next.

It went for the latter option. And everyone loved it. The stunt was picked up by Mashable, Reddit, Buzzfeed and more, generating over 250 pieces of media coverage. It quickly trended on Twitter thanks to a whopping 35 million dragon skull-related tweets, and Blinkbox saw its Facebook fans increase sixfold.

More significantly, it enjoyed a 632% spike in sales, its most successful day ever. Not a bad return on the £40,000 it cost Blinkbox to give some early morning dog Walkers and joggers an experience to remember - and that they couldn't wait to tell their friends about.

"We had to market differently," says Blinkbox head of PR Ben Ayers. "We knew we had to be very creative to achieve cut-through because we were following Sky. The actors had already done the rounds of publicity and press and the sets had already been shown in magazines. So we decided to come up with something spectacular and unusual, something that would stop people in their tracks."

It worked a treat but Ayers confesses to being worried the skull would be a flop. "It was quite scary - investing £40,000 to make the skull then just plonking it down on a beach. It was nerve-wracking. I thought it would go one of two ways. We put it on the beach overnight so people would start to discover it first thing. Then, in the morning I went back to the beach and there were hundreds of schoolkids everywhere.

"When I got in the car to head back to London it was on the local radio news - this was about 9am. By 11am it was on Radio 1. Then I stopped for a coffee and checked Twitter and it was trending. By the time I got back to London I was doing interviews with foreign media, so there was a five-hour window when it spread. It was fascinating."

The success of the dragon skull stunt perfectly encapsulates the attraction of experiential marketing. For brands that need to wow legions of today's seen-it-all-before consumers, it's not only cheap, it can be surprisingly effective, and all the more so thanks to the advent of social media.
"Experiential is no longer about the place you're in, or the space you're in, it can resonate and spread much further. It's about how you take the moment and turn it into media people share, saying 'OMG check this out"

Blinkbox head of PR Ben Ayers
"Experiential marketing has got a level of engagement and cut-through that just isn't possible any more with the modern proliferation of media channels," says Michael Chester, experiential specialist at shopper marketing agency SMP.

"It used to be that you could influence people quite easily by advertising on Coronation Street, but now people massively filter out the advertising they see and only pick up on what they want to engage with. And they really like experiential marketing. They want more gamification (see p40), they want more use of digital. And their expectations are still growing."

Pepsi Challenge

It's a far cry from the dawn of experiential marketing, which kicked off in 1975 when Pepsi took on Coca-Cola with the now legendary Pepsi Challenge.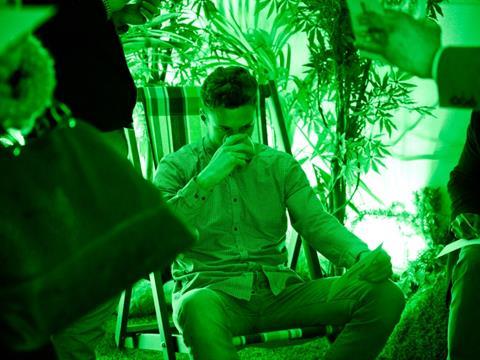 "That's still the benchmark," says Chester, who worked on the UK campaign, almost 20 years after it was first conceived, in 1992 and 1994. "As a brand experience it was right up there. When we went to Birmingham with the Pepsi Challenge it was a genuinely huge event."

The longevity of the Pepsi campaign is an indication of how successful it was, but experiential today has evolved and so has the amount being spent on it, says Michael Brown, MD at psLIVE.

Although it is hard to put an official figure on the amount - as the notion of experiential marketing is "a broad concept with wide parameters" - there are "upwards of 120 agencies claiming an experiential specialisation, so it may be safe to assume that the UK sector value is worth at least half a billion pounds, but possibly several billion when you consider the wider connotation of brand experience."

Social

The biggest reason for the increase over the last few years - the combined rise of social media and smartphones and what they add to the effectiveness of an experiential campaign, before, during and after it - is also likely to fuel future growth.

"If there is a simple way to monitor the effectiveness of a campaign, that will appeal to the marketers who have to justify the amount they are spending on it," explains Chester.

"Historically, measuring soft attitudinal change used to be difficult. Now, using social media monitoring tools, it's a lot easier. We can monitor exactly what we generate in terms of chatter, so we can get a very good measure of what we have achieved in terms of the impact of the brand experience and the subsequent sales that follow it."
"People really like experiential marketing. They want gamification, they want digital. And their expectations are growing"

Michael Chester, SMP
Social media also allows consumers to capture the moment. And share it. "Experiential is no longer just about the place you're in, or the space you're in," says Ayers. "An experiential campaign can resonate and spread much further. It's about how you take the moment and turn it into media that people want to lean forward and share, saying 'OMG check this out'. Technology has given all of us more ways to be sociable faster and share things with our friends. And smartphones have made it easier, because we can have a shared experience via something that's usually either in our pocket or already in our hand."

Experiential needs social

Craig Roderick, creative director at SAB Miller, goes further. There is "no experiential without social anymore," he says. "It's become integral to any campaign. Twitter has only really spread among the masses in the last couple of years, and those are the people we, as marketers, need to hit. You go to any event and you will see 90% of the audience holding their phones up, videoing the content and immediately sharing it on social media. It's completely the norm. It's all about the amplification: these events are lived by a few but experienced by many."

James Willoughby, client services director at Initials Marketing, which specialises in experiential and digital marketing for clients including PepsiCo, Mondelez and Sainsbury's, agrees the days of a "one-dimensional experiential brief" are long gone.
Pushing the experience envelope…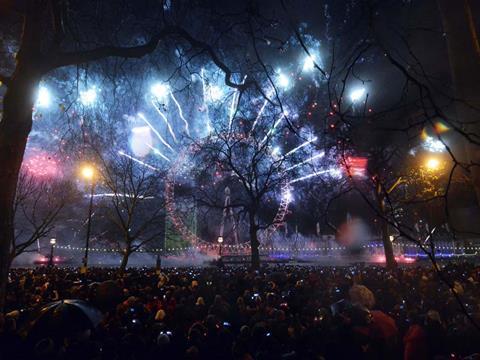 Bompas & Parr
Vodafone teamed up with culinary wizards Bompas & Parr on New Year's Eve to add a variety of flavours to the London fireworks in a "total sensory assault". Revellers were sprayed with the scent of strawberries and showered in edible banana confetti.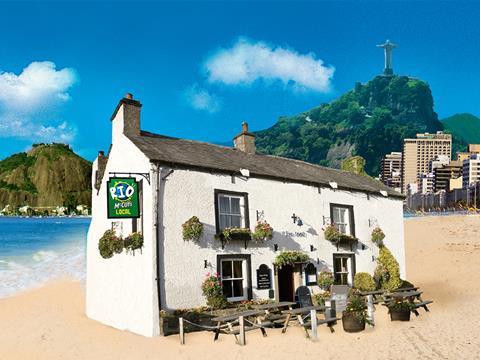 McCoy's
McCoy's is running a World Cup-themed vote for the best pub in Britain with The Sun. McCoy's plans to painstakingly recreate the pub, complete with "dartboard and sticky carpet", in Rio, so both landlord and regulars can watch the World Cup in Brazil, on the beach, in their local.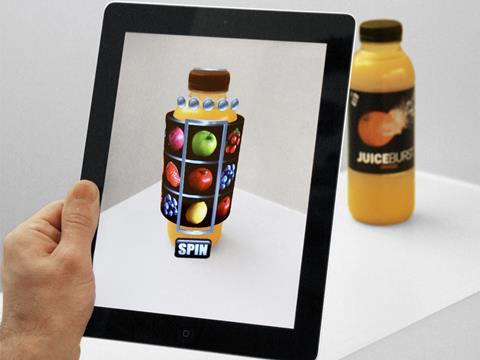 Juiceburst
Juiceburst has teamed up with Blippar for a year-long AR campaign that turns its bottles into interactive fruit machines when viewed through a smartphone or tablet using the Blippar app. Customers can win a case of JuiceBurst every day, as well as monthly prizes of apple iPads.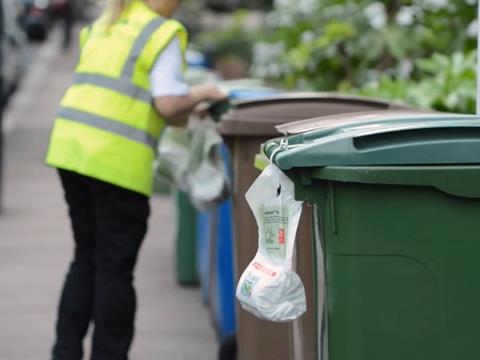 Andrex
Last month, SMP used Experian data to identify over 124,000 eco-friendly households, then clipped Andrex Eco loo rolls to their recycling bins on the day the bins were emptied over a four-week period. Samples consisted of a single roll and a 50p money-off-next-purchase coupon.
"Brands now realise they can't get away with a soft, anaemic, brand experience anymore," he says. "In every brief we get, the client wants to know how to get beyond face-to-face interaction. That naturally steers us into the social space. So at every point in our creative process we think about why the consumer will want to share it and like it, or talk about it over a glass of wine at the weekend with friends. What have we done that makes this campaign shareable? Have we given them a reason to share it?"

A good example, says Willoughby, was an experiential campaign for Naked juice, a Californian drinks company, which saw a giant surf machine airlifted into Broadgate Circle in the heart of London.

"It's a creative idea that steals the imagination," he explains. "Yes, it was a logistical nightmare, craning it over buildings into a very cramped space. But on the back of it we could harness digital. First by getting people to book surfing slots on Facebook, but also because the resulting photos or videos they took were so different that they wanted to share them on social media - because it's a picture of them surfing against the backdrop of the city."

Closing the gap

Smartphones are also closing the vital gap between consumers enjoying the experience and actually purchasing the product, says Ameet Chandarana, MD of creative digital agency Maynard Malone. It recently used smartphone technology to help Genius capitalise on its experiential campaign for a new gluten-free loaf of bread.

"Redemption levels were absolutely phenomenal, well beyond our expectations," he says. "We used data capture at the point of the experiential launch to record people's reactions to the sampling they were enjoying, then we used location-specific triggers post-experiential to drive them to their nearest stockist with money-off vouchers, delivered digitally, to push them into making an actual purchase. So it's trial the product, capture their love for the product, then push them into local stores to buy it for real."

The numbers don't lie. Genius saw a voucher redemption rate of 25% (compared with an average coupon redemption rate of 2.7%, according to Valassis) and a sales boost of 18%. It also saw a positive effect on its social media channels, with a 47% increase in Facebook likes and a 25% increase in Twitter followers.

Chandarana says the same opportunity to close the gap between experience and purchase exists for a host of brands, but they fail to take it.

"A lot of brands are offering up a brilliant experience, like M&M's World, or distilleries or breweries, but they fall down on continuing that conversation once the consumer has left that environment," he says.

"Once a consumer has spent a serious amount of time immersed in a brand, the real power is to capture that individual and turn that love and passion, created through the experience, into advocacy. And that's what more brands should be targeting."

The Pepsi Challenge, for instance, could have pinged a voucher to anyone who opted for Pepsi to their smartphone to capitalise on the moment and drive them from sipping a sample to start buying a can. That wasn't an option in 1975, obviously. Perhaps it's time for a comeback?