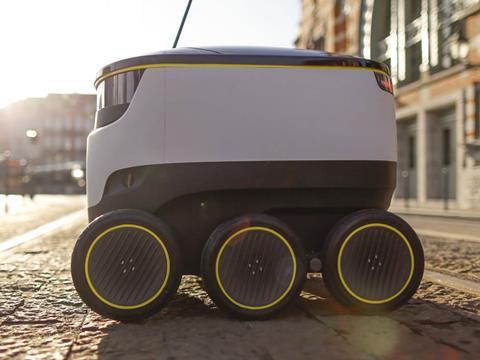 Local delivery robot operator Starship Technologies has started working with a UK grocery retailer.

The company, whose robots can carry up to three or four grocery bags and complete local deliveries within five to 30 minutes, is currently working on a friends and family trial with the retailer. Senior advisor Keith Cornell told The Grocer the retailer was well known but he could not yet reveal its identity.

Starship was set up by Skype co-founder Ahti Heinla. Its main office is in London while its engineering is based in Estonia. The company launched its first commercial pilot in July, working with Just Eat in Greenwich. The robots have integrated navigation and obstacle avoidance software, move at four miles an hour and are intended to travel on pavements.

Starship currently has 50 robots in operation and Cornell told the IGD supplier conference this week that in the last year these had completed over 14,000 road miles without any accidents.

In September the company also signed a deal with Mercedes-Benz Vans Partnership to work on the concept of a mobile hub, with a van acting as a "mothership".