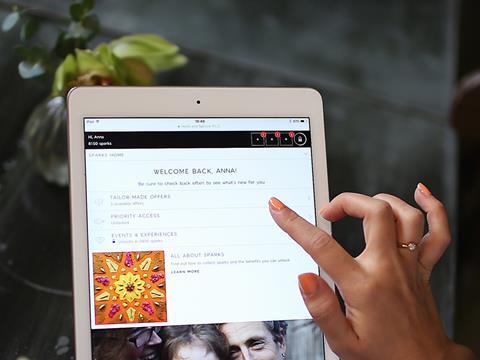 Marks & Spencer has just announced an exclusive joint venture UK partnershipwith startup accelerator Founders Factory to develop emerging retail technologies.
The news follows barely a month after forging a partnership with Microsoft to integrate AI technologies into its customer experience, stores and wider operations, as highlighted by Eagle Eye CEO Tim Mason last month.
The retailer should be commended for these moves to deliver on the Technology Transformation Programme launched this year as part of a wider, five-year business transformation plan. They show it is serious about becoming a "digital-first" retailer.
At a time when it seems the world's biggest grocers are busily inking deals with tech providers – think Carrefour and Tesco with Google, Kroger and Ocado, and Walmart buying Flipkart– M&S has, like many retailers, recognised that a "buy versus build" technology procurement is no longer enough to keep pace.
Retailers will always need to work with third-party technology providers, who can provide essential capabilities as part of well-architected, agile and responsive IT estate that can enable business innovation and differentiation. In the case of M&S, this will play an essential role in its structural transformation plans.
But the sheer number of alliances clearly makes "investment" the new retail technology watchword, as opposed to just procurement, which is good news. Retailers can only get the best out of technology by first having a clear strategic understanding of how it will help augment the customer experience of their offer.
As Founders Factory co-founder and executive chairman, Brent Hoberman, commented on the M&S venture, the potential of combining innovation with corporate scale and expertise is well-suited to enabling a "new chapter" in a sector that is subject to evermore rapidly evolving, digitally-enabled consumer demand.
As Tim often says, there will always be winners and losers, and the winners will be those that digitise every part of the shopping trip and build on that digital customer connection to run their businesses better. They are data-driven and able to respond to customer needs much more appropriately, quickly and effectively.
Consider that 63% of consumers want to receive promotions via digital channels. This is just a small indication of how customers see digital and mobile as a shopping enabler, where retailers should too. This is why the likes of JD.com, Alibaba and Amazon, with their focus on inventing and simplifying using tech, are winning.
Only time will tell if this trend towards tech investment is just a reaction to the particularly growing threat Amazon poses in grocery or if it really represents a refreshing sea change in traditional retail's default procurement approach to tech. John Lewis has certainly been a pioneer here with its JLAB project.
Those looking to assure the next 10 to 20 years' growth would do well to follow the examples set by retailers like M&S and reassess their strategic tech approach. They must ensure any investments enable them to capitalise on their core merchant curation skills to support more digitally-enhanced shopping experiences.
Miya Knights is head of industry insight at Eagle Eye