The coronavirus pandemic has demanded solutions to new problems, and ones that can be applied swiftly. Supermarkets have turned to technology to solve a multitude of Covid induced issues in 2020, testing and adopting tech faster than ever before. Here are some of the notable new technologies that have become part of the 'new normal' shopping experience.
Queueing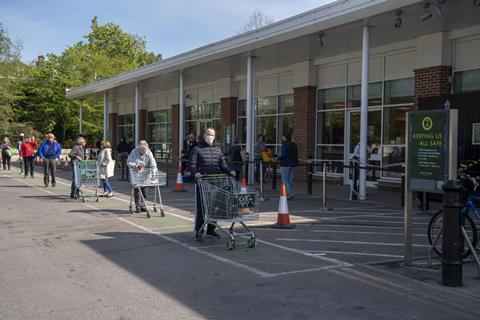 With a limit on the number of customers that can safely shop in store at any one time, queueing has become inevitable at busy times. But tech has helped ease the inconvenience.
Several supermarkets introduced virtual queueing systems, so customers can line up to enter stores from the warmth of their cars.
Sainsbury's, Asda, M&S and Waitrose offer systems or apps that allow customers to join a virtual queue by scanning a QR code or texting an SMS code displayed outside the shop. The shoppers are notified when they are at the 'front' of the line, without the need to physically queue.
This month the John Lewis Partnership extended its reserved shopping slot system to 111 Waitrose supermarkets, following a small four-week pilot in August. Customers book a shopping slot on the Waitrose website up to 14 days before their chosen time. Once at a participating store, shoppers with a pre-booked slot can bypass any queue by presenting their confirmation email to the marshal at the branch's entrance. M&S offers a similar solution.
"Queueing simply hadn't been an issue before. Now supermarkets are finding they need tech where they never needed it before," says former Sainsbury's executive Jat Sahota, co-founder of retail tech firm RangeFinder which partnered with Italian queuing app firm Ufirst to bring it to the UK.
Occupancy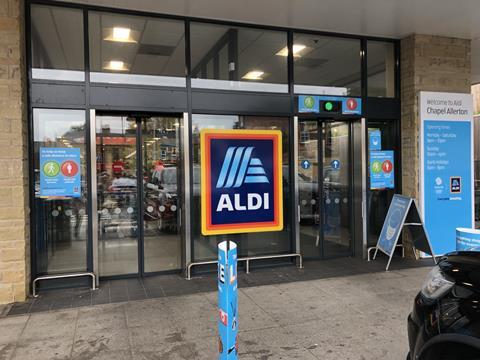 Aldi became the first retailer to begin putting traffic lights at its store entrances in May, as a way of limiting shopper numbers. In September, Home Bargains revealed plans to install lights at all 550 of its stores across the country. Co-op and M&S Simply Food forecourt stores also installed traffic lights systems. A pilot is underway at Asda.
Tesco in October begun rolling out traffic lights at store entrances, even featuring them in its November ad campaign.
Monitoring of the number of people in a store can be done automatically and linked to the lights, thanks to occupancy monitoring tech firms like Irisys.
"It seems likely that until a successful counter-measure to Covid is identified, the requirement for social distancing and hence the need for occupancy monitoring will remain," the company's chief technology officer Tim Wheatley says.
Clean touchpoints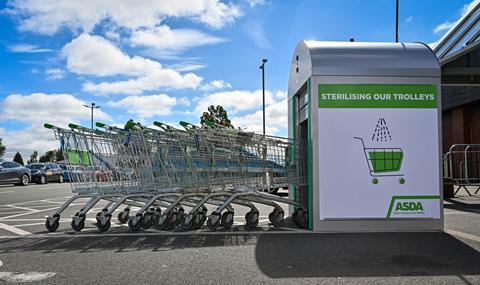 Sanitiser stations are now a common site at supermarket entrances, but technology is helping to clean other in-store touchpoints.
In July, Asda began a trial of a trolley washing machine, which can "thoroughly sanitise" them within 15 seconds, at a store in Leeds. Staff pass nests of trolleys through the machine and put them straight back into the trolley bays, ready for customer use.
"We know having a safe and hygienic environment to shop in is something on many customers' minds right now," Graeme Wightman, senior manager of store services at Asda, said at the time.
Last month, government backed Innovate UK awarded a £90,000 grant to a Chesterfield start-up 99point9 Hygiene, to develop an automatic supermarket trolley handle sanitiser. It is expected to launch in May.
"I think consumers welcome anything that puts their health and safety first. Disease transmission and cross contamination are now firmly embedded in the national lexicon," Simon Sassoon, CEO of 99point9 told The Grocer.
Safer air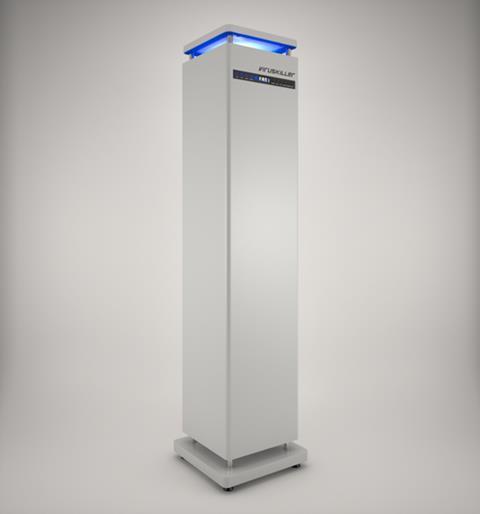 Several vendors are targeting supermarkets with technology that promises to kill Covid. Rentokil Initial this week launched a new air purifier which blasts UVC light at any viruses in the air passing through it, deactivating their reproductive processes.
"This solution will play a crucial role in helping to break the chain of infection, by taking control of the airflow in a room – drawing contaminated air out of the breathing zone and releasing fresh, clean air back into the environment," said Jamie Woodhall, the company's UK technical and innovation manager. Two unit designs will be available from next week, with two further design due in January.
JenAct UV is offering a similar product, which it is pitching to food manufacturing firms.
"As the Health and Safety Executive and other agencies make clear, fresh air is desirable to minimise aerosol transmission of viruses," said JenAct's Dr Jarek Bilek. "However, in food factories this is rarely possible so our systems are designed to produce 'virus fresh' air in the working environment."
Self-scan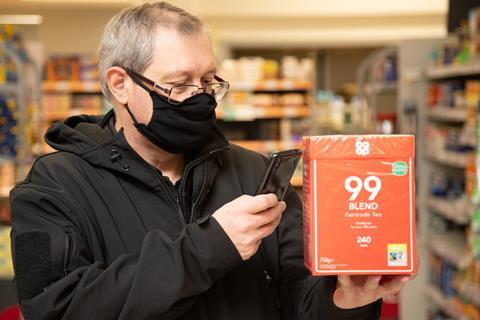 Scan and go devices were being rolled out before the pandemic, but their use has soared since. At Sainsbury's customer participation has risen from 15% to 30% in stores that offer it. Most of the mults have extended their availability, estate-wide in many cases.
A frictionless shopping experience is one driver, but "as people have become more conscious of going into busy, public spaces, we've seen a sharp uptake in consumers using the devices" says Mark Thomson of Zebra Technologies, the market leader of the devices.
The option has also been brought to mobile apps, to avoid the handling of handset.