The metaverse. NFTs. Web3. The new digital age is here, though for many it remains a mystery. So why are the likes of McDonald's, Coca-Cola and Pringles getting involved?
You could easily while away a few hours at OneRare, the world's first fully-fledged metaverse for the global food industry. Start with a cookery display from a top chef. Grab a table at a leading restaurant and explore their latest menu. Stroll through a grocery store and pick up a few 'NFT ingredients'. Then finally head to the gaming zone for a round of food truck wars. All from the comfort of your own home.
What began as a small lockdown project by husband and wife Gaurav Gupta and Supreet Raju has now attracted more than $2m in funding, plus a dozen food industry partners .
The pair see OneRare as a way for the "very traditional, often slow-tech" food and drink industry to bypass the jargon and access the new opportunities emerging as a result of NFTs and the metaverse. "[Brands] can see how it's a good marketing tool for them," says Raju. "A good monetising tool that can take them to a global reach, where someone in Australia might buy a recipe NFT, or someone in the US may be interested in their ethos and want to open a franchise."
If any mention of NFTs, Web3 and the metaverse leave you utterly confused, you're not alone. Though we've seen everyone from Pringles to McDonald's get quick PR wins with NFT releases in the last 12 months [see opposite], the technology and terminology can feel pretty impenetrable. Listen to Facebook boss Mark Zuckerberg, for instance, and you'd think the metaverse is some kind of utopic virtual reality that we'll soon all inhabit via Oculus headsets. Yet that's actually a rather narrow interpretation of the term.
That's at least according to advertising agency Unit9, which launched a specialist metaverse division in January. The metaverse is "about making online spaces more like physical spaces", says Rosh Singh, its MD for EMEA. "They're social, they're embodied, we feel like we have an identity within them. And also making physical spaces more like digital spaces, in which we have the ability to recall information, they're dynamic, and they have a layer of context around them."
An NFT is, put simply, a means of enhancing those digital experiences and interactions. They can be any type of digital data – an image, a tweet (Jack Dorsey's first tweet listed for $2.9m in 2021, but tellingly struggled to fetch more than £5k at auction last month) or a recipe. The important thing is that it's minted – a term used to describe its storage on the blockchain. By doing so, it instantly becomes both unique and legitimised. NFTs are often conflated with digital art, but that legitimacy is what sets them apart: these digital assets can be sold and stored on the blockchain.
A quick glossary for NFT beginners
Blockchain: A digital ledger on which transactions using cryptocurrency or NFTs are recorded.
Metaverse: There's no one definition here. Currently, it's a term often used by people to collectively refer to digital spaces that make use of immersive technologies like AR and VR. But in the longer term it refers to a complete change in how physical and digital spaces interact.
Mint(ing): The process of converting digital data into an NFT by recording it on the blockchain.
Non-fungible token (NFT): A digital asset that is stored on the blockchain and represents the value and ownership of any physical or virtual object, from art to wine to a year's worth of Burger King Whoppers. It works a little like cryptocurrency but, while a Bitcoin is fungible, i.e. each one is the same, each NFT is unique, i.e. non-fungible.
Web3: Closely connected to metaverse (in fact, it's sometimes used interchangeably) Web3 is a pretty big umbrella term for what's seen as the next evolution of the worldwide web. It includes ideas like decentralisation, i.e. removing power and control from big tech companies and giving it to users themselves.
This conflation between digital art and NFTs is what has inspired many food and drink brands to venture into the space so far. Back in March 2021, for example, Taco Bell created 'iconic and original' digital artwork inspired by its tacos (and sold at the same price). Coca-Cola quickly followed suit with a series of collectible NFTs that reimagined its digital assets for the metaverse, with movement and multisensory elements such as the sound of a Coca-Cola bottle opening or "the unmistakable fizz and 'ahhh' that accompanies that first sip". And in October, Bacardi created a digital mix tape of Caribbean musicians that it minted as NFTs and sold via auction to raise funds for its own Music Liberates programme.
But the real potential in NFTs goes far beyond digitised art. Going forward, they could be used for everything from mitigating fraud in luxury goods to transforming loyalty schemes. See Glenfiddich, which launched 15 NFTs for its rare single malt scotch whisky in October. Buyers received a unique artistic impression of the $18,000 bottle that confirmed ownership of the whisky. Not only did this mechanism make it far easier to resell the whisky if they wished, but it also protected against counterfeiting.
At the other end of the scale is Burger King's foray into NFTs. Not because they feared a counterfeit Whopper, but to build loyalty. In September, the fast food chain put QR codes on nearly six million of its 'Real Meal' boxes, each with the ability to unlock an NFT. Gather a complete set and customers could land the chance to win more 3D digital collectibles, a one-year supply of burgers, autographed merchandise or even the opportunity to call one of the celebs featured in its campaign.
The next iteration
Though very different, both moves show the real value in NFTs is in tying them to the physical product and customer experience, points out Jerome Botbol, head of immersive at creative tech agency Happy Finish. "In this way they can be used to drive consumer footfall and real-world product purchasing."
As Burger King has shown, NFTs could ultimately work as the next iteration of loyalty schemes, he suggests. "Visiting five locations and collecting five NFTs might get you free product, for example. In essence, the more the consumer engages, the more they collect, the more they get back."
So broad are the perceived possibilities for NFTs in food and drink that the last few months have seen the emergence of some of the first NFT-exclusive brands, bringing together all these different elements in one place. NFT winery Hello Fam, for example, launched in September and sells ownership of bottles of its (as yet) unfinished wine as NFTs. These can be purchased via either credit card or Ethereum cryptocurrency, and then traded on a secondhand NFT marketplace such as OpenSea. The NFT can then be exchanged for the finished bottle of wine. It is arguably a rather protracted process that raises an obvious question: Why not just buy a bottle of wine?
Well, lots of reasons, says co-founder Adam Ghahramani. It allows wine to be bought, sold and gifted without the "massive headache" of shipping or storage. It also allows Hello Fam to verify digital ownership and give benefits to its community of owners such as discounts and entry into raffles where they can win free items. "And the price of our wine is the same as for any normal wine that doesn't have these other features," he adds.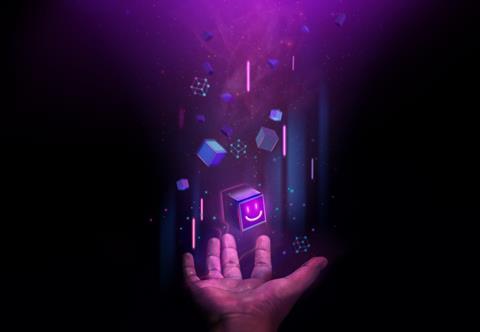 The Wild West
If this is all starting to sound simply irresistible, then let's pause. For there are a few things to consider before jumping aboard the NFT bandwagon. First and foremost, it can be a Wild West. "There are many scams, AI bots and hacks happening around the Web3 space, which is coupled with a lack of regulatory oversight," says George Bennett, head of digital innovation at branding agency Love.
It is therefore vital for brands to take serious steps to protect their customers, which often means recruiting external tech experts to hold your hand. Why? "Because misinformation is everywhere. So a brand needs to be able to speak from a position of deep knowledge and understanding if they wish to enter the space in an authentic and safe manner," Bennett says.
Understand too that this is a constantly evolving space, OneRare's Raju points out. In just 12 months, NFTs have gone from digital art collectibles to tokens representing real food and drink products, to being used for gamified virtual loyalty schemes. "At this point in time we don't know where it's heading," she says. "There are going to be lots of iterations."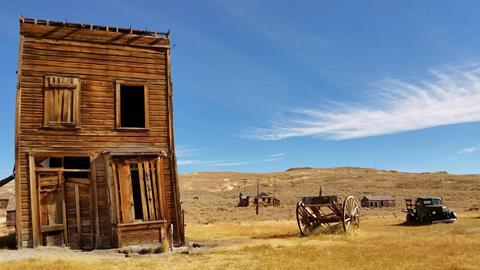 Next up could be a greater connection between virtual platforms and the use of NFTs to enhance the experience, both online and offline. It's a trend already starting to happen. In December, McDonald's quietly partnered with Offline TV (a collaboration of well-known YouTubers and online personalities) to co-create a virtual session of a real-life event held in LA. The metaverse pop-up included a scavenger hunt for McDonald's imagery that could be used to collect digital prizes such as wallpaper for smartphones.
Then in February, it was reported the fast food chain was even considering opening up a virtual McDonald's store after filing 10 related trademark applications. There's been speculation that the virtual store would allow hungry gamers to place an order, which would then be prepared and delivered by a bricks and mortar branch.
But for brands and retailers without the deep pockets of McDonald's, it might be third-party owned metaverse platforms such as OneRare that hold the key to rolling out NFTs in the metaverse. They'll be able to offer up NFTs as coupons at virtual restaurants, suggests Raju, sell recipe NFTs at a virtual grocery store, or create virtual games that allow users to earn NFTs that can be exchanged for 'real' food once they've set their headset down.
No doubt many will still be bemused by the idea, but there's no escaping the transformative impact these concepts might have on food and drink.
"This is the next digital iteration," says Rachel Clarke, founding partner at Strat House brand strategists. "The foundations are being built." It's now just a question of what the building will look like.
Time for a virtual beer? How food & drink is taking on the metaverse
1

Currently reading

Time for a virtual beer? How food & drink is taking on the metaverse

2