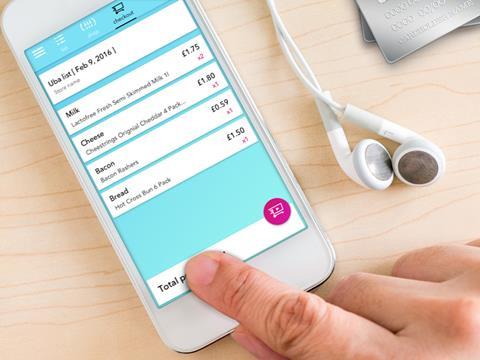 Warner's Budgens has been chosen as the testbed for a new app that aims to streamline grocery shopping.

Budgens retailer Guy Warner has partnered with Ubamarket, a mobile app that automatically rearranges customer shopping lists according to the in-store location, tracks total spend, suggests special offers and collects loyalty points.

Developed by DMI and HTEC, the app is being trialled in the Warner's flagship store in Moreton-in-Marsh before rolling out to the rest of the Warner's Budgens estate and becoming available to the wider retail market.

"Ubamarket is a full solution that begins and ends as a trip to the supermarket has always done and always will do: with a shopping list," said Ubamarket CEO Will Broome. "I hope Ubamarket will streamline our shopping experience whilst boosting the footfall for retailers."

The app uses planograms and store mapping to give customers an item location that updates stock levels in real time. Stores can be set up to use the service in less than a week, and moving stock and new items can be updated by the store.

"This revolutionary new app will effectively bridge the gap between online convenience and the in-store experience Warner's Budgens shoppers enjoy," said Warner's Budgens MD Guy Warner. "I am keen to roll this out to our other stores as quickly as possible, especially as our PoS, operated by HTEC, is now fully compatible with the app."

The next phase of the prototype app will allow customers to pay through for their groceries on their phone without having to queue at the till.

Available to download for iPhone now, the app is due for national roll out with HTEC, which operates PoS and payment solutions for retailers including Morrisons, Budgens, Nisa and Spar.