Forget The Matrix. Virtual reality is primed to go mainstream. At least if you believe Mark Zuckerberg.

And why wouldn't you? The man turned a few lines of code and an innocuous college idea into a $500bn business empire with two billion users across 62 countries.

So when the Facebook mogul told crowds gathered at the San Jose Convention Center in October that one billion users worldwide would soon be slipping on immersive headsets and stepping into virtual realities for only a few hundred quid apiece, the world paid attention.

"Nothing is ever going to replace being with someone in person or doing something physical, but when we can't experience those things, when we run up against the limits of reality, VR is going to make our reality that much better," the Harvard programmer turned tech guru told a rapt audience.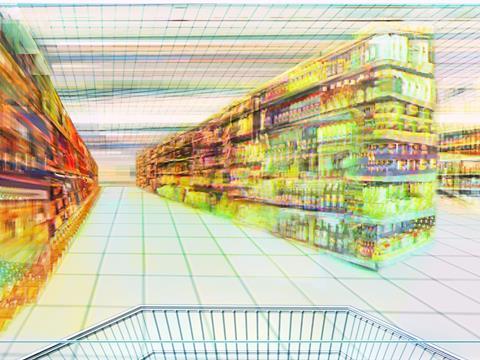 Augmented reality: adding a new 'layer' to the real world
While virtual reality takes people into new simulated realities, augmented reality overlays new images on to the reality they're already looking at. The technology was used by the Pokémon Go app creators in 2016, allowing anyone with a smartphone to 'see' Pokémon characters, while Snapchat gives users access to AR 'lenses' that embellish surroundings with rabbit ears, dog tongues or the Jersey Shore logo.
Many brands are already making use of the technology, says Jeremy Pounder, director at Mindshare, often using the capabilities of smartphones to bring packaging to life. For its French consumers, Mars now allows shoppers to scan packs of Uncle Ben's rice to see an infographic appear of its journey 'from farm to fork,' while in 2017 Ribena launched augmented reality app 'Doodle Your World', allowing users to add cartoons to real images.
The advantage is that while VR still requires a headset for full immersion, AR needs only a smartphone, says Pounder. "From a consumer perspective, VR experiences carry a cost rather than just enhancing their experience, so AR is not only more accessible - particularly since Google have released ARCore and Apple AR Kit as development platforms in the past year - but is affordable for customers."
But what exactly have Zuckerberg's lofty ambitions to hurtle us all around in virtual rollercoasters got to do with the business world?

Quite a lot, actually. Virtual reality might sound like an idea plucked from a sci-fi franchise, but the technology is already a hugely effective tool that some major grocery businesses have been experimenting with for nearly a decade.

In 2011, Tesco opened its first virtual store in a South Korean subway, the concrete walls brought to life with virtual displays of 500-plus groceries that passing commuters could buy with a swipe of their smartphone. In 2015, M&S rolled out pop-up virtual reality showrooms in London and Leeds where shoppers could drag and drop homeware into their 'ideal home' using a headset made by Oculus Rift (the company acquired by Facebook a year earlier). And that same year, Coca-Cola used the software to take shoppers on a virtual sleigh ride as its famous festive truck pulled up in UK towns.

Behind the scenes, execs at these multinationals have been gathered round giant VR screens brainstorming store designs and testing out new branding in multimillion-pound co-labs for years, says Lee Barwin, Global Head of Marketing of Kantar Consulting Retail VR.

But huge leaps forward in the technology in the past two years - allowing Zuckerberg's company to shift high-end headsets for £300 - mean its use is now "much more ubiquitous".

Quicker computing speeds and developments in software have all contributed to this, says Michael Ciuffo, of Cambridge Consultants. "VR is a massively intense computing process that previously required super high-end hardware to generate a video screen as quickly as possible for the application." As a result, it was reserved for "purpose-built bespoke solutions" replete with eye-watering price tags. But "everything that was hard is now easy because computers got faster" and vital equipment such as IMUs (inertial measurement units) that track movement have gone from costing £150 in the late 1980s to "an 89p part that can be slapped on a circuit board and provide rudimentary VR".

"The cost of a co-lab six or seven years ago, to buy the hardware and software, was one million dollars and the software was pretty bloody difficult to use as well," says Jeremy Cohen, European CEO of Kantar Consulting's European retail arm. "The big advance has been the democratisation of that by a cloud-based platform allowing you to pay a fraction of what you had to pay and it's easy to use." As a result "we're starting to see it embedded into businesses".
Preparations for a 'major surge'
It's a shift of the tech from cash-rich boardrooms down to branch managers, SMEs and even shoppers that some food and drink businesses are already embracing.

More than a year before Zuckerberg publicly announced plans to shift one billion VR headsets, Unilever CMO Keith Weed said the fmcg supplier was shooting virtual-ready content for a number of its bestselling brands in preparation for a major surge in consumer appetites for the technology. And only last month Walmart acquired virtual reality startup Spatialand, signalling its efforts to bring virtual technology into its 6,300 US stores.

Advancements in VR hold big opportunities for bricks and mortar retailers like these, believes Linda Wade, CEO of Spinview Global. Not least in understanding shopper behaviour via the creation of virtual stores at a fraction of the previous cost.

Kitting consumers out with eye-tracking software, setting up in-store cameras and physically bringing in respondents to test out changes to layouts or product ranges can cost up to £200k for a grocer, says Wade, while access to the most rudimentary VR now requires only a smartphone, or desktop and a pair of Google cardboard glasses available for less than £2. "That's a massive cost saving."

With this simple equipment, shoppers can browse simulated stores (the creation of which has come down from millions to only "a few thousand pounds per project," says Barwin) and give retailers accurate indications of how they would behave in the real world.

"Even small stores can buy an off-the-shelf system and be well on their way," says Ciuffo. They can learn "exactly how shoppers are interacting with that space, simulate a store before they build it or before a redesign, and figure out very quickly how to orient it so as to make it more accessible."

The better the equipment, the higher the accuracy. Equipped with high-end immersive headsets, for example, retailers can see "how shoppers move, where they look and what they purchase" with an accuracy of 90%-plus. That decreases significantly where equipment is limited to a simple smartphone or desktop.

Data gleaned from this research can feed directly into discussions among those execs gathered around big screen displays of the same simulated stores in co-labs - of which Unilever alone owns about 30.
How food and drink brands are using VR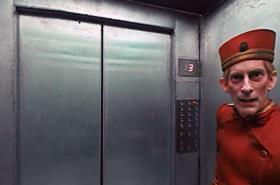 Fanta
As part of its 'biggest-ever marketing campaign' for Halloween in 2017, Coca-Cola Enterprises created a virtual experience for its Fanta brand available to shoppers at both Westfield Stratford and Thorpe Park, as well as a 360-degree video on YouTube. The 'ghoulish' virtual experience placed users on an elevator as it opened on to a series of grisly or unsettling scenes, and was supplemented with QR codes on packs leading to exclusive Snapchat lenses and filters too.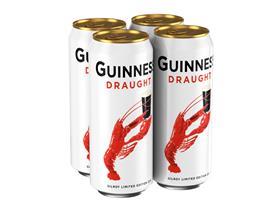 Guinness
For food and drink businesses, the inability to 'taste' virtual groceries remains a sticking point. But in May 2017 Guinness did its best to overcome that by working with Tesco to create an immersive VR experience that placed users in abstract virtual environments while they sipped on one of three beers. The idea was that the colours, textures, movements and sounds would enhance the flavour profile, while the voice of master brewer Peter Simpson guided them through the tasting.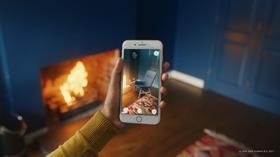 Ikea
The Swedish retailer has proven itself a true pioneer in experimenting with VR and AR. In December, it created an immersive experience for one of its new store openings, allowing shoppers to play a 'pillow toss' game with a coffee table or 'hang out' with a panda inside a lamp. Three months earlier it launched an AR app that allowed users to 'try' furniture inside their homes before they bought it. And in Australia it has created another app that allows shoppers to browse a virtual store any time of day or night.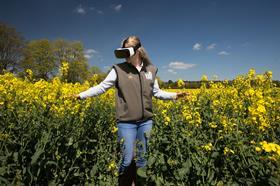 McDonald's
The fast food chain employed VR in May 2017 at the launch of its national campaign to champion British and Irish farming. The 'Follow our Footsteps' experience gave visitors a glimpse into how their Big Macs were made by allowing them to enter into a potato harvesting game while wearing a Samsung VR headset, with the 360-degree video transporting them into various farming scenes and "bringing the best of UK food production to communities across the UK".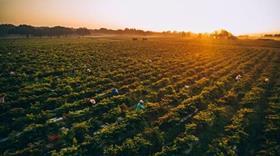 Tabasco
To mark its 150th anniversary in January, Tabasco launched a 360-degree virtual video, available online, giving shoppers insight into "the handcrafted care taken to produce each bottle". Users "will be transported to Avery Island, Louisiana" and via interactive video footage, "see first-hand how Tabasco Sauce is made, from the heirloom tabasco pepper fields, mashed peppers ageing in oak barrels and a chance to explore the factory which still produces every single bottle."
"It enables retailers to have more intelligence over what products they take out of a range," says John Maingi, global product director at Kantar Consulting. Rather than relying solely on sales data, this VR research can track how likely a shopper is to walk away from a store if a particular product is missing, data Kantar Consulting feeds into its simulated store. This "shopper value" metric wasn't used by Walmart in its own recent range rationalisation, Maingi adds, with the result that its record of eight consecutive quarters of growth was hit by a 1.5% dip, or £2bn in lost sales.

Crucially, any of these changes agreed upon at the top levels of a business - be it store layout, PoS or the look of a supermarket shelf - can now be fed straight down to branch managers using VR cloud-based software avoiding the fussy planograms built previously, which took months to prepare and lacked "interactivity or engagement".

And this democratisation of the technology can also see brands play a more active role in the decision-making process too. "It's gone from a handful of people with access to VR to hundreds," says Barwin. "Imagine a category manager whose role is to identify new solutions and agree those with retailers. He can build a virtual store project and present it to a retailer at their office."

"That allows brands to give an objective view of where growth is coming from and that's hugely valued by the retailer," says Cohen. "And the flipside is they can take a very clear look at their own portfolio and decide how to make changes within that range."

Then there is the potential to use VR stores in health and safety training, says Matterport director James Morris-Manuel, as an insurance tool to capture all the elements of a store, or as material to share with franchises "to show this is how your store should look and these are the brand guidelines to trade within.
Consumer-facing functions
But the new ubiquitous nature of VR doesn't begin and end behind the scenes for businesses, with plenty of opportunities to immerse consumers in the virtual world too (see box, right).

For one, retailers can wring greater benefits from their simulated store by making it available online, using 360-degree imagery or video that shoppers can access either on a desktop or mobile. "VR is a great way for a retailer to show off their store online, especially a flagship store," says Morris-Manuel. "Customers can walk in and really explore it as if in the property."

They could even allow users to shop within that VR experience, clicking on products as they explore virtual shelves to add products to their shopping basket "giving them the ability to increase online sales and brand buy-in".

Then there is straightforward marketing. A few years ago, the novelty factor that accompanied the tech meant "quick quirky experiences" by big brands were practically its sole use, says Matthew Martin, MD at Immersive, but now the emphasis is on "building well thought-out experiences that consumers can engage with".

That can range from online 'windows' into brand heritage, as employed by Tabasco to mark its 150th anniversary, to physical in-store installations, such as the VR tasting experience by Guinness hosted in Tesco stores in 2017, immersing shoppers in abstract environments as they sipped on three different brews.
"A category manager whose role is to identify new solutions can build a virtual store project and present it to a retailer at their office"

The latest smartphones with "the processing and computing power to do basic web VR", says Wade, mean brands can now offer some of these experiences on the move, in the palm of our hand - a possibility also offered by augmented reality (see box, left).

The pay-off is a more engaging experience that can attract new fans to a brand, says Ciuffo. "For people who have never tried VR, if their first experience is with your brand it'll be something they never forget," he says. "But there's a limited timespan on that appeal."

"I'm sure there would've been a lot of businesses in the 1980s that would've told you excitedly that everything was computerised, but that wouldn't be impressive today," he adds. And the same applies to VR. Particularly with Facebook making its ubiquity a goal.

In the longer term, that means VR will be most effective where it delivers a worthwhile function, he believes. In other sectors, that has already included browsing hotel rooms, or testing simulated cars. "For consumers shopping around, you could give them a lot more confidence in their decision ahead of time. It'll be a long time before you can simulate a really good-tasting orange but I'm sure someone is working on it."

Be it testing out virtual NPD, swapping store layouts or creating VR mobile apps for shoppers the possibilities presented by the faster, cheaper version of VR available in 2018 are "limitless", says Morris-Manuel.

"When businesses see the capabilities of VR now they get it, and instantly want to be involved," says Wade. "With the cameras available as they are, and mobile phones able to take VR images, you can take the real world and make it accessible very quickly, and it doesn't have to be expensive. When people understand that and see what they can do with it they come back and come back."