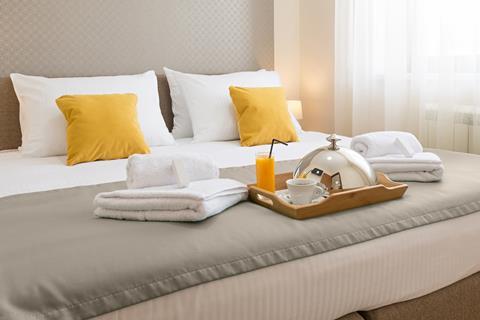 Established retailers must ensure they know how to win with customers in today's digitally enabled competitive landscape by learning from the likes of Alibaba, Amazon and JD.com's online-first advantages.
Their technology-based innovation and digital strategies have enabled these e-commerce giants to harness the opportunity to know and market to their customers in far more effectively targeted and data-driven ways.
Last month I noted that Alibaba opened its first AliExpress European store in Madrid this summer, as it expands internationally. It has also recently revealed its intentions to move into hospitality, with a new hotel. Alibaba describes its FlyZoo hotel as a, "290-room ultra-modern boutique, where technology meets hospitality". But, even here, the high-tech guest applications developed for it can teach retail a thing or two.
Consider how it targets processes that generate the most friction for customers: apart from being almost entirely run by robots, guests use a self-service mobile app and kiosks to manage reservations and check-in. Keyless room entry is provided by facial recognition systems and robots serve food and manage room service. Overall, it demonstrates how Alibaba sees digital automation and innovation as key to customer experience.
While the FlyZoo hotel lacks human interaction, the ability to harness a digital connection to customers enables it to provide much more predictable and timely service, as well as a more personalised experience.
It's possible to draw strong parallels between Alibaba's strategic use of technology to grow and diversify its business model and its main domestic rival, JD.com. Again, the similarities distinguish why it is winning.
The retail solutions general manager of JD.com, Chenkai Ling, was at a retail technology event held in London last month to share some strategic insight. He identified three major trends emerging from the rapid penetration of e-commerce in China. The first two were new commerce types driven by social content and customer-centred value chains.
The third is the decrease in product value, where it is the service, content or data that the product is used to access that is growing. Ling cited smart speakers as an example where value realisation begins post-transaction.
Other product examples include smart appliances that are capable of reordering supplies or generating maintenance notifications. But, for JD.com, the common denominator for all three trends is technology.
Ling said that technology provided the data-driven insight to develop products and systems that move from mass to one-to-one selling, citing an example of AI-powered image search boosting conversion rates by 150%.
As a result, the main strategic technological capabilities JD.com requires to achieve its digitally enabled, 'Boundaryless Retail' vision are smart consumption, smart logistics and smart supply chains.
JD.com applies its 'smart' data across four main vectors – place, time, product and people – as the driving force behind its strategy and innovation, as well as its rapid sales growth and international expansion.
It's clear that all companies will need to be tech-driven, specialising in their chosen vertical – as opposed to being a grocer with a bit of tech, for instance. While this represents a tremendous challenge, those that make this transition will prosper.