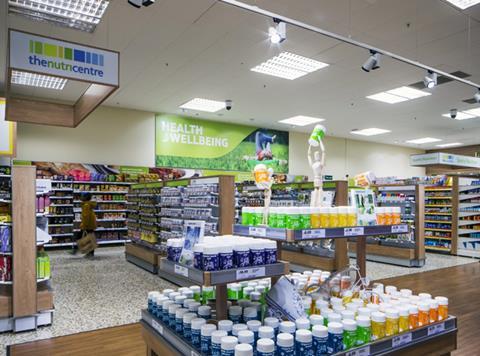 Tesco's decision to pull the plug on its Nutricentre health food operation is more than just bad news for the 137 staff affected.
It's also painful evidence of how consumers are potentially losing out on innovation in areas such as health because of the mults' battle with the discounters – despite high-profile public health interventions.
It's become fashionable to slam Tesco for its overexpansion into "luxury" areas, and it's obvious why Dave Lewis would see Nutricentre as "non-core", given the £8m it's haemorrhaging in annual losses.
But in saying goodbye to Nutricentre Tesco is also kissing farewell to what could have been an exciting and market-leading venture in the area of consumer health, which – considering the huge furore over sugar alone – is still a potential goldmine if retailers can work out the right proposition.
True, you needed a PhD to understand what many of the 26,000 products Nutricentre used to sell were supposed to do for you; there was a pill to pop for every condition you could think of.
And it was always hard to see how Nutricentre products could be marketed alongside other ventures in the wider store. Yet there were some exciting ideas in the pipeline until recently.
Nutricentre planned its own range of Tesco-branded health foods and was a perfect in-store answer to consumers worried about their health, whether on sugar or other issues. A look at American models, where the idea of retailer as health adviser is far more advanced, showed the potential.
Despite this, Tesco clearly didn't feel Nutricentre was worth the investment to make it take off properly. Rather than carrying on half-heartedly, it is probably wise to pull the plug on the venture now – especially as Nutricentre was still making a loss a decade after Tesco bought a majority stake.
But for those who remember the flash of excitement – rather than groans of despair – when Tesco used to talk about its role in setting the agenda for the future of retail and consumer health, the demise of Nutricentre is also a sad sign of the times.