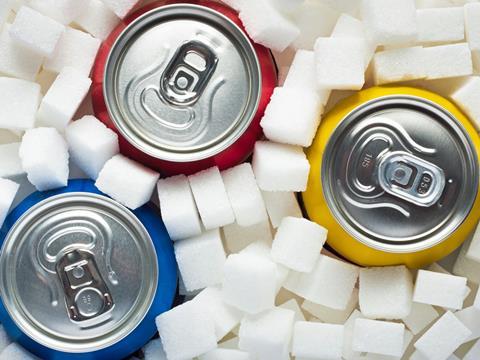 Government plans for the sugar levy have caused Tesco to abandon its plans for a 5% year-on-year reduction in sugar across its soft drinks aisle, The Grocer can reveal.

The UK's biggest retailer decided to jettison the wider commitment, in favour of bringing all of its own label soft drinks under the 5% sugar content cut-off for the levy, after former Chancellor George Osborne announced his plans in the Budget in March.

Experts are now predicting that a raft of other retailers and suppliers will follow suit by basing their strategies on products becoming less than 5% sugar. This has raised questions about the unintended consequences of the tax on further reformulation.

While Tesco has been praised by health campaigners for taking huge amounts of sugar out of its products thanks to its reformulation programme, some experts claim it could limit the ambitions of reformulation in the future, especially if brands pull the plug on investment once they get below the lower band of the tax.

The Grocer revealed in May 2015 that Tesco had committed to an ongoing 5% reduction in sugar across its entire drinks range, a move that led to the so-called Ribenagate controversy later that year when it axed leading added-sugar brands, such as Ribena, Capri-Sun and Rubicon, from its kids' lunchbox ranges.

However, today the retailer revealed it would be launching reformulated versions of the "final" 50 products in a 251-strong own label line-up, which it has brought below the 5g per 100ml cut-off.

It means none of Tesco's products will be subject to the tax when it comes into force in April 2018 - but also an end to the longer-term commitment.
'Pre sugar levy world'
Sources told The Grocer the 5% year-on-year pledge had been announced in a "pre-sugar levy world".

It had decided about three months ago to take a new approach by achieving a faster reduction in its own brand products to ensure none of them were taxed, but dropping its wider strategy.

Last year, Tesco removed 13% of sugar (and a total of 1.8 billion calories) and many other retailers and suppliers are now also considering how to react to the levy.

"The levy is changing behaviour," said a source. "A lot of suppliers are going to go down this road."

However, another industry source said the tax would have backfired if it just caused retailers and suppliers to duck under the levy limit.

The sugar levy was announced after the Scientific Advisory Committee on Nutrition report published in July 2015 included a recommendation that the average population intake of free sugars should account for no more than 5% daily dietary energy intake. Among the changes made at Tesco, its own label cola, which previously contained 9.7g of sugar per 100ml, now contains 4.8g of sugar per 100ml.

A Treasury source said she believed the threat of the levy was "encouraging reformulation", adding: "I think that is a good thing. Tesco has led the way in this area and been in close touch with the Treasury. We are not surprised that it has made this announcement today and hope others will follow suit."

Tesco UK CEO Matt Davies said: "This is just one part of our plans to make the food on our shelves healthier by reducing levels of sugar, salt and fat in our own brands. We have worked to make sure our soft drinks still taste great, just with less sugar. Tesco customers are now consuming on average over 20% less sugar from our soft drinks than in 2011. We're hoping this initiative will help make it a little easier for our customers to live more healthily."

Chris Askew, Diabetes UK CEO, also praised Tesco's role in sugar reduction.

"Helping customers lead healthier lives by reducing sugar in its own-brand soft drinks is a welcome move by Tesco. Similar action from other manufacturers and retailers to make products lower in sugar, saturated fat and salt is vital to tackle rising rates of obesity in the UK," he said.

"Making the healthy choice the easy choice for all of us will help to tackle the rapidly rising number of people developing Type 2 diabetes."

A spokesman for the Obesity Alliance said: "Announcements like today's from Tesco are welcomed by the Obesity Health Alliance and show that the expectation of government's proposed soft drinks industry levy is leading to reformulation. This is clearly a good sign."