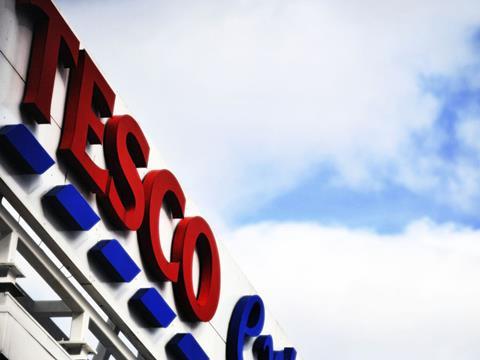 Three former Tesco executives cleared of masterminding a 2014 fraud after the discovery of a £250m black hole in the retailer's books, today claimed they were "fed to the wolves" by their old employer and the Serious Fraud Office.

The accusation came after former Tesco UK finance director Carl Rogberg became the latest of the men to have his name cleared, following last month's decision by a judge to throw out the retrial case against former UK managing director Chris Bush, and ex-UK food commercial director John Scouler.

Today the legal teams representing all three men slammed the SFO for pursuing what they claimed were "half-baked" charges.

They accused Tesco of making them "scapegoats" so it could "kitchen sink" its ailing business under new broom CEO Dave Lewis.

Today saw the publication of a Deferred Prosecution Agreement, after reporting restrictions were finally lifted on a document overseen by High Court judge Sir Brian Leveson, agreed in April 2017.

Under it, Tesco agreed to pay a £129m fine for admitting corporate responsibility for fraud in the accounting scandal, in return for a prosecution being suspended and it agreeing to conditions to change its trading culture.

Lawyers acting on behalf of the accused men on Friday lost a legal battle calling for the DPA to be redacted.
They told The Grocer it was a travesty that the DPA, based upon claims that the three men had masterminded the fraud, could still be published unchanged, when all three had been found not guilty.

The Grocer understands both Bush and Rogberg are now planning to go to a tribunal claiming unfair dismissal against Tesco. Scouler, who has returned to his role as commercial director at TalkTalk, is not believed to be planning to go to a tribunal.

"This case exposes a fundamental unfairness with Deferred Prosecution Agreements and sounds an alarm call for anyone concerned with the proper functioning of the criminal justice system," said Ross Dixon, a partner at Hickman & Rose solicitors, representing Bush.

"We now have two contradictory outcomes: that of the criminal trial in which the allegations were dismissed for lack of evidence, and the DPA, based on the same allegations, which tells a different story.

"The discrepancy between these outcomes is deeply worrying and should particularly concern senior executives working for a company under investigation by the SFO.

"They may find themselves, as in this case, acquitted of wrongdoing yet have their reputation publicly besmirched in an agreement between the SFO and the company under investigation."

Bush and Scouler were accused of having "pressurised and coerced" staff below them at Tesco into massaging the company's financial records.

But a source close to the men said: "Another, perhaps more credible version of events is that buyers at Tesco were pushing things to the limit to hit targets because of the financial pressure. But that for Tesco to be able to effectively pin this on these three executives meant they were able to clear out the skeletons and kitchen sink the business so they could start again with the bar of expectation of its performance set much lower."

Tesco admitted in 2014 it overstated its profits, to a sum eventually revealed as £326m, in a crisis that wiped £1.5bn off the value of Tesco shares in one day.

The prosecution accused the former executives of being the "generals" in a fraud that saw income from suppliers wrongly included in the supermarket's financial records, in order for Tesco to look financially healthier than it really was.
But Scouler's lawyer Richard Sallybanks, a partner at BCL, told The Grocer: "The SFO called no direct evidence of what amounts made up the £250m, no expert evidence from accountants as to the correct accounting treatment of income earned by Tesco from suppliers, no evidence from any buyer who had been responsible for the negotiations with suppliers, and no evidence from any supplier.

"No distinction was made between income which had been booked aggressively, as everyone well knew Tesco operated, and income which may have been booked incorrectly. In short, there was no direct evidence as to which numbers in Tesco's accounts were false, and why, and certainly no evidence that any of the three directors had been told about, or otherwise knew about, any false accounting."

Another source for the men described the DPA as an "unholy alliance between Tesco and the SFO", which was "desperate to get a scalp".

"They jumped into bed together but nobody looked under the cover to see what was actually going on," he added.

"There was a strong element of kitchen sinking at the time.

"In order for Tesco to agree this DPA with the SFO, it had to agree that not only were these people criminals but they were controlling minds in this alleged fraud."

Sallybanks told The Grocer the DPA had allowed Tesco's new management to "draw a line in the sand" in its business.

In court, a defence witness testified how Bush had "dedicated his life to Tesco" and a source said he and the other men felt "extremely bitter and upset" at how they had been treated.

"Chris Bush had been at Tesco for over 30 years when this happened," said the source.

"Yet he had ended up being punished for a situation that got out of control at Tesco, which began when he wasn't even in the country."
Bush was made COO in 2012 after heading up the Thailand business and together with Bush, who was also made UK group commercial director in 2012, was responsible for launching a new "less confrontational" approach with suppliers, which promised greater transparency.

"The great irony is that it was Bush and Scouler that ended up having the blame pinned on them, when they were not the sort of old-school operators" said the source. "The fact is throughout this trial they have received a great deal of support from people in Tesco, and outside the business, who thought it was completely wrong that they were the ones punished."

However, sources close to Tesco said it was wrong to accuse the supermarket of collusion with the SFO.

"The fact is that it was entirely the SFO's decision to prosecute these individuals," said the source.

"It was not a Tesco decision. Another crucial point is that although these individuals have been found not guilty, that is not the same as saying there was no fraud.

"It's clear that there was an overstatement. The existence of the overstatement is not in question.

"It's equally clear that since 2014 Tesco has gone to huge lengths to change the way it treat its suppliers."

The source added that it was believed Tesco would "strongly defend the tribunal action against them by Bush and Rogberg".