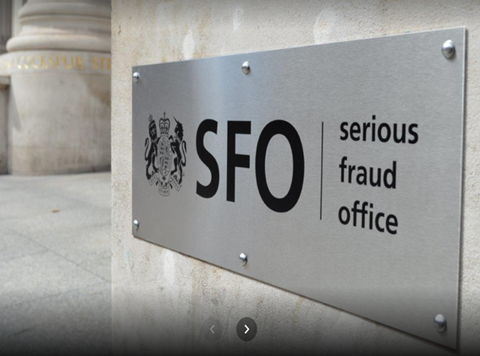 The Serious Fraud Office is seeking a retrial in the case of three former Tesco executives accused over its 2014 accounting scandal.

The original trial, which began last September, was dramatically dismissed at the beginning of last month, after one of the defendants had a heart attack.

Carl Rogberg, the 50-year-old former finance director at the retailer, was charged alongside Tesco's former managing director Chris Bush, 51, and ex-commercial director John Scouler, 49, with fraud by abuse of position and false accounting between February and September 2014.

The charges came after a £250m profits black hole was discovered at the supermarket giant in 2014.

Earlier Judge Deborah Taylor told the court that the jury had been dismissed because of Rogberg's condition.

At the time he was in hospital awaiting treatment.

The SFO had been given until the end of today to decide if it would push for a retrial, with the original trial having been hit with a string of delays, including the judge also suffering illness.

Today an SFO spokesman said: "The SFO has today written to the Court to seek a retrial of Carl Rogberg, Christopher Bush and John Scouler.

"A date for the next hearing will be set in due course."

Rogberg's solicitor Neil O'May, of law firm Norton Rose Fulbright, said: "Carl Rogberg was told today that the SFO will continue with its case against him. He is extremely disappointed by this decision. He had wanted the previous jury to be able to reach its verdict and was shocked when that trial was abandoned. Mr Rogberg will now continue to fight these allegations to prove his innocence."

Rogberg is currently recovering at home following quadruple heart bypass surgery.