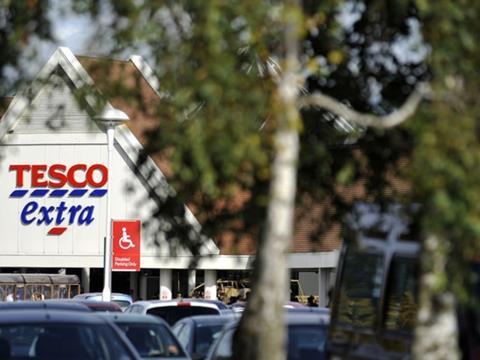 Tesco has told shareholders it will resist moves for an all-out price war.
Speaking at the retailer's agm held in London today, Tesco chairman Sir Richard Broadbent told shareholders that despite the "momentum" of rivals Aldi and Lidl, Tesco would not rely on price cuts because it would be a "strategy of decline."
CEO Philip Clarke also confirmed there would be another wave of price cuts in stores, alongside its strategy to revamp its bigger stores and build its lead in convenience and online.
"We have a very strong basis on which to rebuild and create a new Tesco," he said.
Though Tesco was "making great strides and great progress", Clarke admitted it was proving tough to prise back customers who had deserted to the discounters.
"They have formed new habits in seven tough years," he said.
Tesco's board of directors faced a string of questions from shareholders at the meeting on issues ranging from allegedly rude store managers to an 11-year-old boy asking why the company would not support the Living Wage Campaign.
Former Tesco delivery drivers also staged a protest over their 'unfair dismissal' outside the event.
Broadbent fended off questions about the lack of frontline management on the board, claiming that the new management team under Clarke would take time to have the experience needed but would eventually join the ranks.
Despite the huge pressure on Clarke, the event was noticeably more low key than some that have preceded it, apart from when one member of the audience fell to the floor after taking ill.