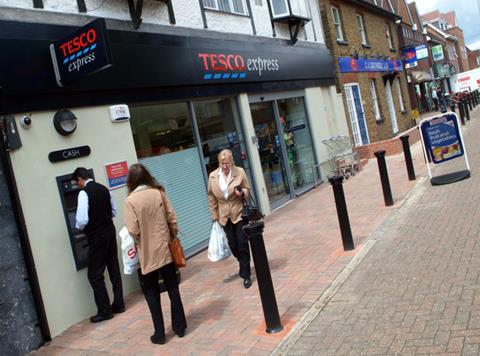 Tesco has been forced to apologise to hundreds of customers after it took up to three months to process their credit and debit card payments.

The move, which has provoked anger from some customers claiming it put their bank accounts into the red, was caused by a glitch in its payment system, the retailer said.

Tesco said the problem hit around a fifth of its 1,700 Tesco Express convenience stores, with those affected having made payment by credit and debit cards from the end of November 2017.

It added the majority of cases involved payments of less than £10.

Customers received letter from Tesco's chief customer officer, Alessandra Bellini, which said: "We are writing to let you know that a number of credit and debit card payments did not process correctly for some customers, in a small number of our Express stores. You may have noticed this as an unexpected transaction at Tesco in your bank statement."

A Tesco spokesman said: "As soon as we identified this issue, we contacted as many affected customers as possible and have now processed all incomplete transactions. The issue has now been resolved and we are sorry for any inconvenience this may have caused."

Tesco said it would refund charges for customers if they could prove the mistake had caused them to go overdrawn.