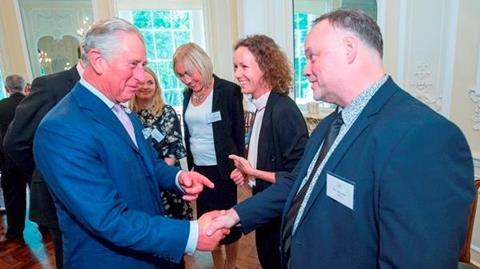 Tesco has committed to source 100% of its cotton sustainably after signing the Soil Association's 'sustainable cotton communiqué'.

The initiative commits the company to using 100% sustainable cotton in its clothing by 2025. Last year, more than 50% of the cotton used by Tesco's fashion brand F&F was from sustainable sources. The company said it expected this figure to hit 70% this year due to its work with the Better Cotton Initiative, which trains cotton farmers to use less water and chemicals in the production of their crop.

Tesco was one of 13 of the world's biggest clothing and textile brands - also including Marks & Spencer, Asos, H&M, Nike, Levi Strauss & Co and Ikea - to sign up to the communiqué.

HRH Prince Charles and his International Sustainability Unit are taking the lead on the initiative.

Over the past year, the ISU has been working in collaboration with M&S and the Soil Association to convene leading companies and various 'standards' organisations to discuss how to reduce the negative environmental and social impacts associated with cotton production.

Cotton is the most important natural raw material for F&F, which sources more than 36,000 tonnes each year. More than half of all the clothing Tesco sells is either cotton or a cotton blend.