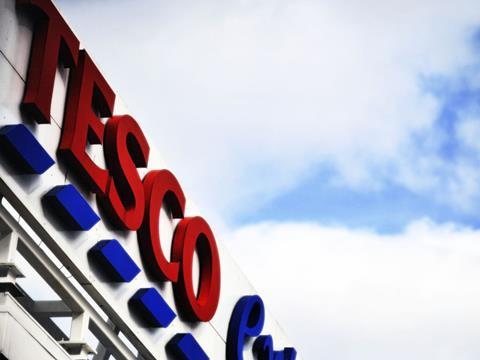 On entering the courtroom today Judge Sir John Royce remarked to prosecutor Sasha Wass QC that it was "the end of a long saga".
Even to a lawyer who once prosecuted mass murderer Fred West, such a courtroom ordeal was unusual, with all the twists and turns, including the cancellation of the original trial following the heart attack of one of the defendants.
But never mind the SFO's latest botched attempt at a prosecution. What about the three men charged with being the masterminds of a financial scandal which almost brought the UK's biggest retailer to its knees?
It is almost four years to the day since then UK managing director Chris Bush, UK food commercial director John Scouler and UK finance director Rogberg were asked to step aside from Tesco after a £250m financial black hole emerged.
Now, having endured two High Court trials the first two have finally had their names cleared, though it is still to be decided if proceedings will continue against Rogberg following his heart attack.
Bush movingly spoke today about looking forward to spending time relaxing at home this Christmas with his family, the same family who had previously testified this was a man who had "literally dedicated his life to Tesco".
But if there was relief there was also anger at the Serious Fraud Office (SFO), which faces utter humiliation as a result of today's verdict.
"These charges should never have been brought, and serious questions should be asked about the way in which the SFO has conducted this investigation," he said. "In my view, the SFO wholly failed to investigate this case thoroughly, independently or fairly from the outset."
So weak was the case, said the judge, that he had thrown it out as he had concluded from the evidence that it should not continue to be put before the 12 men and women of the jury.
So, with the defendants exonerated, how does this verdict leave the reputation of Tesco? As well as shareholders, who have bayed for blood, is there still a case to be answered to suppliers? After all they had been subject to some extraordinary behaviour in 2014, behaviour that had brought the scandal about in the first place.
Shareholders have been compensated to the tune of nearly £90m, Tesco has been fined £129m thanks to a DPA, but the SFO's failure to secure any convictions means ultimately no individuals will be punished for that dark chapter in the retailer's history.
Yet even before the accounting scandal emerged The Grocer had been chronicling Tesco's behaviour, with horror stories from suppliers faced with more and more desperate and outrageous demands for sums running into hundreds of thousands of pounds
These are the sort of stories that failed to materialise in the court saga, quite simply because the SFO could never really got to grips with what happened at Tesco or how the trade works.
The inevitable conclusion is that the fraudulent behaviour that took place could not be blamed on a handful of men, but resulted from a company whose entire culture had been poisoned by the pursuit of targets at all costs over a long period of time.
As well as a bitter-sweet ending for Bush and Scouler, who face rebuilding their lives and their careers, there are also a number of positives to come from the case.
It may have taken a journey to the edge of the abyss to get there, but the root and branch changes at Tesco since 2014 have seen the behaviour of its buyers and, most importantly, the system that they operate under, change beyond recognition.
Ask anyone who is on the front line of supplier negotiation and they will tell you negotiating with Tesco can still bring a world of pain. But those desperate calls and meetings and demands for cash, thanks to this scandal and its incredible aftermath, are thankfully a thing of the past.
And it's not just Tesco. That case heralded the creation of an enhanced code of conduct and a Grocery Code Adjudicator with teeth. As we've seen since, retailers continue to transgress. But when they do, they are for the high jump. And they do.