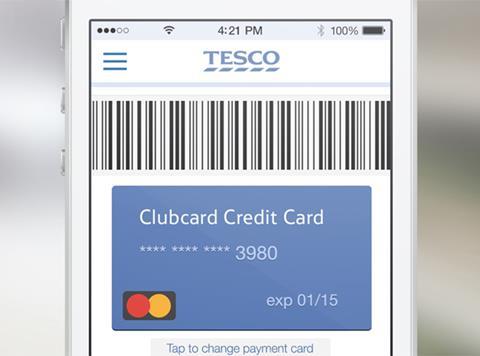 Tesco is launching a digital wallet to speed customers through its checkouts - and potentially save on staffing costs.

The retailer revealed this week it was trialling a device that allows shoppers to pay for goods on any of their cards, just by scanning their mobile phones, without the barrier of the spending limits seen on other contactless payments.

Like the September launch of its Hudl tablet, Tesco has trusted the launch to its own digital experts, rather than going into partnership with companies like Visa and MasterCard, which have both rolled out digital wallets for retailers in the past few months.

"We've deliberately decided not to outsource things," said group multichannel director Robin Terrell, who said the wallet would make the checkout process "quicker and simpler".

The wallet will be hosted on Tesco's smartphone app and will work with all major credit and debit cards. It follows the rollout of Scan as You Shop by Tesco - which is on trial in 200 stores but expected to go nationwide - and the announcement of plans to launch a digital Clubcard later this year.

In January, Visa launched a digital wallet, V.me, with 4,000 retailers signing up to the product. MasterCard is also set to launch trials of its digital wallet with supermarkets.

"Tesco will no doubt be looking at the potential to save costs on staffing at checkouts as well as making the experience quicker," said one leading source in the field.

Meanwhile, Terrell revealed Tesco had sold nearly 500,000 units of its Hudl tablet to date. He also admitted the device had not come to market as quickly as Tesco had originally hoped.

"The first version developed at the end of 2012 wasn't good enough so we pulled it," he said, confirming that Hudl 2 would launch this year.