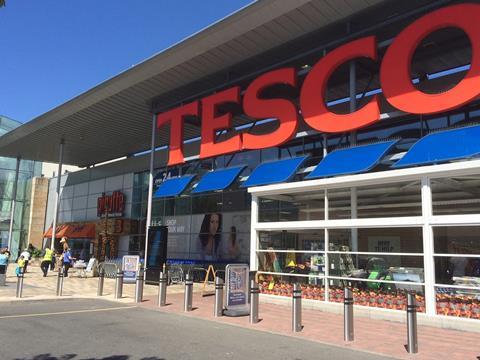 Tesco could be poised to launch a new rival to the discounters within weeks, according to reports over the weekend.

There is speculation that the new chain could be named Jack's, after the retailer's founder Jack Cohen.

Job adverts posted by Tesco confirm it is recruiting staff for a "new retail format", which would be "operated separately from the core Tesco business".

The Times first reported in February that Tesco planned to launch trials of its new rival to Aldi and Lidl in stores previously mothballed. These include its Chatteris, Cambridgeshire store, and another in Immingham, Lincolnshire.

This weekend the Mail on Sunday claimed as many as 60 stores could open as early as September.

In its recruitment drive Tesco says 'benefits offered will be different from those offered at Tesco' and calls for staff willing to 'get stuck in and take responsibility for getting things done across every area of the store', as well as 'make quick and effective decisions with both customers and the stores' operation in mind'.

Others sites earmarked for the new discounter, according to the weekend reports, include Wandsworth, St Helens, and Edge Hill, Liverpool.

Tesco CEO Dave Lewis last month refused to "confirm or deny" the plans.
Previous reports suggest plans are being spearheaded by Tesco retail director Lawrence Harvey, who it hired from Aldi two years ago. Tesco is said to have hired advisors from Boston Consulting Group to oversee the launch of its own discount stores, which would carry a 3,000-product range.

Bruno Monteyne, senior analyst at Bernstein, warned Tesco would be foolish to try to launch a copycat model to the discounters.

Monteyne said Tesco could use its newly acquired Booker empire to help provide unique own label products at cheap prices and in large pack sizes in a "concept that merges the best of Booker ranges with the best of Tesco".

"We think it is unlikely that Tesco copies the discount format. More likely, they are playing to the Tesco and Booker strengths and thinking how they can combine their existing ranges and locations to offer something that is amazing value for money, and can serve as a competitive outlet to discounters.

"The new format may have more brands than the current hard discounters, it may have bigger pack sizes, it may have different ranges (for example fresh bakery, fuel court) and more services. We would expect material differences between the potential new concept and the current hard discount stores. Copying the hard discounters would put Tesco one step behind. Developing a new retail format that is equally great value for money and good quality, but that is differentiated from the hard discounters, seems much more likely and in line with the Tesco culture.

"Booker claims its pricing is as good or better than hard discounters and Tesco's Farm brand ranges are at the same price level as hard discounters.

"This crossover range would combine private label, some brands and really low prices, in a similar way to Costco but with no sight of membership fees - yet."

Bryan Roberts, global insights director at TCC Global, said Tesco could put its Farm brands and its newly revamped range of other own label products at the forefront of the new challenger brand, while also tapping in to Booker's discount products, which claim to be on the same level as the discounters.

"The job adverts appear to confirm that Tesco is looking at launching an entirely separate discounter brand, which is good news for them because we know from experience that trying to bolt on a brand to the existing model doesn't work.

"I think the big question is what range it will carry in the new stores. Is it going to be the Farms brand and all the new own label brands Tesco has been launching, and will there also be a range of Booker products?

"Some of these could be sold in bulk but Tesco needs to be careful because if they are aiming at Lidl and Aldi shoppers they may shy away from spending a lot of outlay on bulk products when they have limited budgets."

Roberts also suggested that Tesco may also use its Booker distribution network to supply the stores.

Tesco declined to comment.