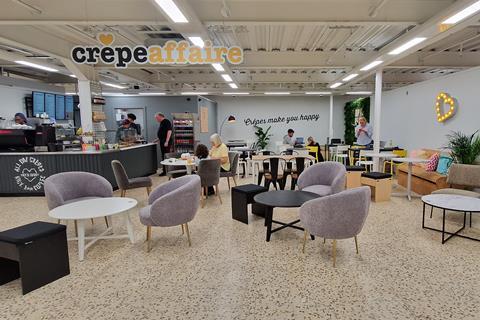 Tesco has entered a partnership with crepes brand Crêpeaffaire, with a trial concession launching this week at its Extra store in Borehamwood.
Crêpeaffaire has a raft of high street stores selling sweet and savoury crêpes alongside barista-made organic coffees, freshly baked treats and shakes.
The Borehamwood concession will open for breakfast, lunch and dinner for eating in, on the go and local delivery.
Crêpeaffaire launched its first shop in London in 2004 and has locations in the UK including Brighton and Newcastle, as well as internationally in countries including the Netherlands and Kuwait.
"The partnership with Tesco, one of the UK's most respected brands, is a natural fit for us," said Crêpeaffaire founder Daniel Spinath.
"We are absolutely delighted to bring Crêpeaffaire to the Tesco shopping experience and to the local residents, workers and students in Borehamwood."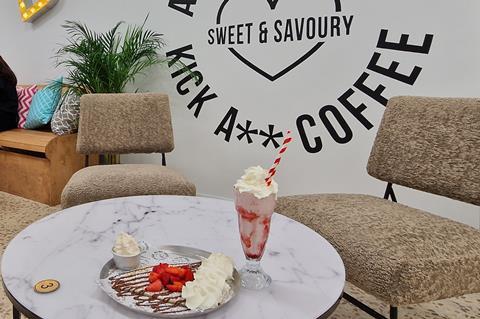 Tesco is attempting to ramp up its offer for on-the-go and out-of-home customers. This week's launch with Crêpeaffaire comes after Tesco's café division signed its first nationwide franchise agreement earlier this month with Creams, which currently runs around 100 cafés, most of them within the M25, which will see Tesco staff trained to run the "café within a café" sites.