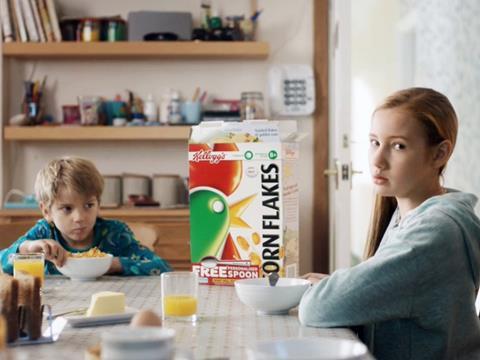 In September 2011, then Tesco UK boss Richard Brasher announced a £500m onslaught against its rivals, which he claimed would transform Tesco's competitive offer to customers by "cutting prices on the products they need to buy the most."
Click here for a full list of Tesco price cuts
Within six months Brasher was heading for the exit door and the Big Price Drop, or The Big Price Flop, as it was cruelly renamed by critics, had singularly failed to stop the discounters . Subsequent attempts by Philip Clarke followed a similar path, so when Tesco CEO Dave Lewis announced it was, from 8 January, lowering the price of 380 popular branded products - compared with the 3,000 in Brasher's failed blitz - there was both a sense of déjà vu but also puzzlement as to what exactly Lewis was up to.
So what impact have the cuts had on Tesco's prices? Was this a tokenist move, buying his trading team valuable time before the reset of the Tesco range and offer this September, or do the cuts signal Tesco's longer term intentions around fewer, deeper discounts? And finally, what's been the reaction from consumers (and analysts) to the move?
Our analysis shows Asda stocks 270 of the 320 lines. At the beginning of December (w/e 5 december), Asda was cheaper or matched Tesco on the price of 227 of those products - but this had dropped to 106 last week (w/e 23 January). Meanwhile, Sainsbury 's stocks 260 of the 320 lines, and was cheaper than or equal in price to Tesco on 139 in December. The Tesco price cuts has helped slash that figure to just 24. Of the 229 of the products carried by Morrisons , the Bradford chain was cheaper or matched Tesco on 152 of them in December. This figure has since dropped to 37.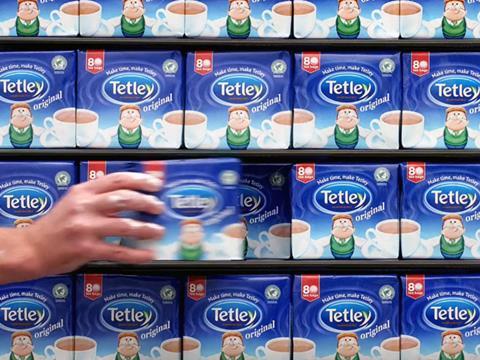 Consumer appeal
Tesco claims the average cut is 25%. And for lovers of beer , lager and cider (which saw no fewer than 43 of the cuts), tea and coffee brands (42), cooking sauces (30) and babyfood (31), Tesco has become significantly more attractive on price. Consumers will literally wake up and smell the coffee on some of the new Tesco prices, with a string of Nescafé products cut by 50% compared with eight weeks ago.. our research comparing the week ending 23 January versus the week ending 5 December 2014 shows over 30% are less than 10% cheaper, and 28 are more expensive than before 8 January because they had previously been on a different promotion. On the other hand, a fifth of cuts are more than 30%.
Lewis says Tesco will review its cuts in early April, although he has strongly hinted at more to come, describing the move as "the first step towards simpler, lower, stable prices." Last week, Tesco launched a TV campaign firmly focused on how customers can get leading brands as cheap, or even cheaper, than at Asda and the discounters.
With brands like Coca-Cola , Colgate, Hovis , Kellogg's, Marmite, and Tetley all already thrown into the mix, Bruno Monteyne, senior analyst at Bernstein, claims Lewis' endgame could be not only to challenge its big five rivals, but to match discounter Aldi on as many as 1,000 key SKUs.
"Nothing that Tesco has done is rocket science," claims Bernstein, who says the green shoots for Tesco first appeared before Christmas with its 'festive five' campaign, which slashed the price of potatoes, carrots, Brussels sprouts, cauliflower and parsnips by 60% year on year to 49p. "Tesco has appreciated that to stop the rot and potentially reverse it, it needs to make sure its customers do not have a reason to drive further and brave the crowds of Aldi and Lidl for that one shop a month but will be happy staying at Tesco, collecting their Clubcard points," he adds.
Customer satisfaction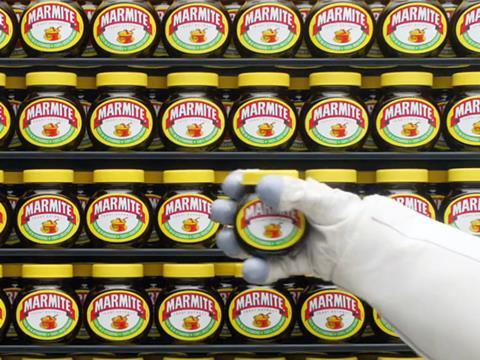 The signs are looking good for Lewis. Figures released by Tesco show 50% of its customers class themselves as "very satisfied" with its prices, a significant increase from 40% who said that in October. Research from Bernstein on a selection of brands included in the cuts - such as Colgate toothpaste, Hovis bread and Kellogg's Corn Flakes - indicates that after the cuts were made Tesco was 13% cheaper than Asda and even 2% cheaper than Aldi. And despite both its rivals hitting back with price cuts of their own, Bernstein points out that Tesco's has retained the 2% gap with Aldi, and an 8% gap on Asda.
"Most telling is that only one of these price cuts has seen Asda undercut Tesco again (on Hovis bread)," says Monteyne, who says that could be an indication that both Aldi and Asda, at least, may be keen to avoid an all-out price war, leaving Tesco potentially to enjoy the sort of price reset Lewis has spoken about, without a catastrophic impact on margins.
He still estimates that if Tesco is to maintain its gains on the discounters and Asda, it will have to invest up to £1.5bn on prices, a huge increase in what it has spent to date, estimated by one rival supermarket to be around £300m.
Dave McCarthy, head of European Consumer Retail Research at HSBC, who has been one of the fiercest critics of Tesco's price strategies in recent years, describes the shift in consumer perception as a "meaningful improvement" and believes the tide is already turning against the discounters in favour of Tesco.
"As recently as 2009, Aldi was loss-making and, we believe, was on the verge of pulling out the UK," says McCarthy. "But two things happened. Tesco stopped focusing on price and allowed a significant gap to widen with the discounters, and consumers suffered a major fall in discretionary incomes.
"Now the environment is changing again and the relative attraction is falling."
"Price gaps are narrowing with large stores." For example, the price gap with Tesco on 4-pints of milk was 39p, now it is 11p. Comparable branded 800g sliced bread is now 1p cheaper at Tesco than Aldi. And consumers are increasingly better off, enjoying the benefits of falling petrol prices, food deflation and rising real incomes for the first time in several years," he adds. "The discounters benefited when the price gap widened and discretionary incomes fell. Now the opposite is true."
Shore Capital analyst Clive Black is similarly impressed by Lewis's strategy. "Tesco has been out of kilter on price for years, which was a big strategic error by the previous management. Lewis has embarked on a considered and sensible strategy. It's not slash and burn or ill-thought-out. And the signs are promising. But a lot can happen in three months."