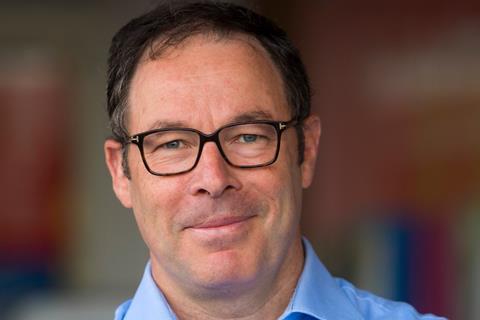 Tesco CEO Ken Murphy has vowed to work collaboratively with suppliers to keep down prices, after the supermarket admitted it faced inflationary pressures of around 5% in the next year.
After Tesco upgraded its profit forecast to above a whopping £2.6bn following strong third quarter and Christmas results today, Murphy denied that Tesco was cashing in while those in the supply chain faced unprecedented pressure due to Covid and commodity price increases.
With Tesco already matching Aldi on 650 lines and 95% of promotions now run through its Clubcard prices mechanic, Murphy said Tesco was "committed" to doing everything it could to keep prices down.
"We have got plans for efficiency and sourcing that means we keep prices as competitive as possible for our customers," he said.
"We have been in a state of deflation in food for the past 10 years and it is possible we will see some inflation but we will do our best to minimise it."
Murphy said Tesco's suppliers had "stepped up magnificently" to the challenges of the pandemic, adding that it was committed to "long-term relationships with suppliers".
Asked how suppliers would react to such huge profit projections, which follow an upgraded forecast by Sainsbury's yesterday of at least £720m, Murphy told The Grocer: "Particularly in the past five years of the partnership we have built a reputation for building partnerships with our suppliers.
"They have helped us and we have helped them at very stage of the pendemic."
The message to suppliers came as Tesco reported UK & Ireland like-for-like sales over the 19 weeks to 8 January up 2.4% overall and up by 2.7% over the Christmas period. The Tesco boss said it had "outperformed the market, growing market share and strengthening our value position".