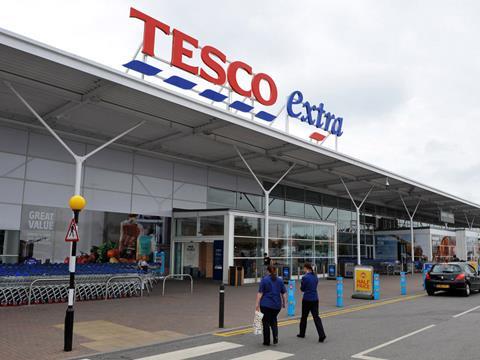 Tesco has suspended three more senior executives as it continues its investigation into a £250m overstatement of profits.
"We have asked three employees to step aside to facilitate the investigation into the potential overstatement of profits in UK food," it said in a statement today.
"We will provide an update on the investigation with our interim results on 23 October."
Read this: Tesco crisis timeline
The three suspensions take the number of staff asked to step aside while the probe is conducted to eight.
Sky News reported the three latest executives were Dan Jago, head of beer, wine and spirits; director of convenience Sean McCurley; and impulse category director William Linnane.
The other five executives to stand aside are believed to be Tesco UK MD Chris Bush; food commercial director John Scouler; head of food sourcing Matt Simister; UK finance director Carl Rogberg; and group commercial director Kevin Grace.
The financial crisis came to light on 22 September when Tesco reported to the City it had a profit hole of £250m in its half-year accounts. An investigation is being conducting by Deloitte, with Tesco expected to report its findings at its delayed interim results presentation on 23 October.
"The board, my colleagues, our customers and I expect Tesco to operate with integrity and transparency and we will take decisive action as the results of the investigation become clear," said CEO Dave Lewis at the time.