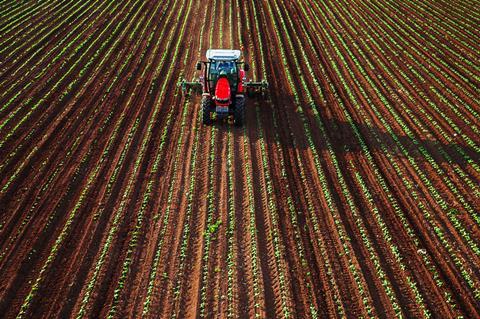 All Tesco's fresh produce suppliers will be required to adopt the LEAF Marque environmental standards as the supermarket takes a major step towards more climate-friendly farming practices.
The LEAF Marque assurance scheme requires farms to take a holistic approach to delivering sustainable, climate positive farming.
Measures include increased implementation of regenerative practices, improved soil management, enriched wildlife diversity goals, and a reduced carbon footprint.
Tesco said all UK growers must be certified by the end of 2022. It will then begin the process of certifying its global supply base from 2023 with the aim of completing the entire transformation by 2025.
Ashwin Prasad, Tesco's chief product officer, said the move will help drive environmental improvements among thousands of global suppliers but other food businesses must take a similar step.
"We can't achieve the transformational change needed alone. We're calling on the whole of the food industry to join us in raising environmental standards to ensure the food we eat is produced sustainably."
Caroline Drummond, CEO of LEAF, called the move a "a hugely significant and transformative moment" in LEAF's 30-year history.
"Tesco's commitment will bring real and lasting changes in food production and offer assurance to consumers that their purchasing decisions are having a positive impact on our climate."