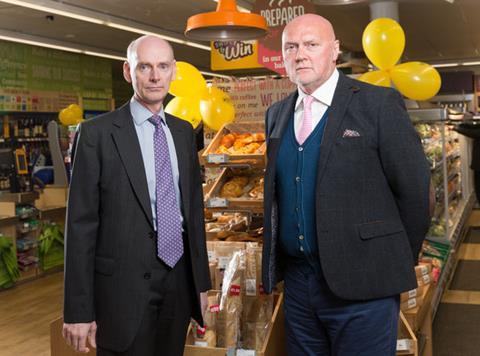 Saturday 17 May 2014 was a momentous day in The Co-operative Group's 150+ year history. On that date, at its annual general meeting held at its Angel Square HQ in central Manchester, members unanimously backed a four-point resolution that led to wholesale changes to the society's corporate governance.
Those changes included the introduction of 'one member one vote', as well as the creation of a member council and a new slimmed-down management board with three member-nominated directors.
Fast forward a year, and this Saturday Co-op members will once again be heading to central Manchester for the society's agm. As 'one member one vote' will be in operation for the first time, the agm has been moved to Exchange Hall. In theory, 2.9 million of The Co-op's more than eight million members can attend and vote, but in practice the venue only has capacity for 804. So what can we expect?
Member-nominated directors
Members will be voting on whether to elect the three member-nominated directors who will take a seat on the society's board of directors. Their role is seen as crucial in giving members a voice at board level. The three up for election are former Labour MP Hazel Blears, Workers' Educational Association CEO Ruth Spellman, and former Traidcraft CEO Paul Chandler.
However, the society has come under fire for not giving members a choice of candidates, with members suggesting the society's new democratic structure has fallen at the first hurdle. It has also been reported that Midcounties Co-op is considering taking out an injunction. To stem anger, chairman Allan Leighton wrote to independent co-operatives this week insisting the process would be different this year.
"The board and council have committed to work together to develop enhanced arrangements for future elections," Leighton wrote. "Work to improve the process will begin immediately after the AGM and a key outcome will be to maximise the potential for contested elections, with strong candidates who meet the required criteria."
Leighton, as well as Co-op Group CEO Richard Pennycook, are also seeking re-election at the agm, and commentators expect a very small but ultimately insignificant protest vote because of the member-director controversy.
Political donations
The Co-op has been a long-term supporter of The Co-operative Party and the Labour Party. Last year, it donated £999,800 to the Co-op Party and let a local Labour Party branch use one of its meeting rooms.
Naturally, The Co-op Party has launched a campaign ('Keep It Co-op') encouraging members to vote for political donations to continue, but with the society in recovery mode a year after reporting a £2.5bn loss, the donations are harder to justify.
The Co-op has also chosen to distance itself from the decision – claiming it is entirely up to members.
Fairtrade
A motion put forward by a member is also calling for the society to recommit to leadership on Fairtrade products in its food stores.
But the society is scaling back its Fairtrade ambitions in the face of difficult trading conditions. While the new members council has recommended members back the motion, the society has only said it "supports the general principles".
This is because, it says, The Co-op's current financial position, the austere market climate and the strategic direction of the business into c-stores would make these ambitions difficult to achieve and that it was drafting a new Fairtrade policy to "reframe our long-term leadership position".