The Co-operative Group is asking its members, staff and customers to share their views on the future of the society after admitting it had "lost touch" and "hadn't been listening".
In what it claims is the biggest piece of research and engagement in its 150-year history, it is asking people to complete a 20-minute online survey to find out views on a wide range of issues including what the society should stand for in the future, whether it should make political donations, how it should share its profits and what it needs to do to improve its goods and services.
The research follows a torrid 2013 for The Co-op Group in which it slumped to a £599m half-year loss, revealed a £1.5bn capital shortfall in its banking business and its former Bank chairman Paul Flowers was caught on film allegedly buying class A drugs.
The survey launched this morning and will be open until 24 March. The Co-op will share the results at its agm in May. It is also advertising the campaign in the national media and in-store.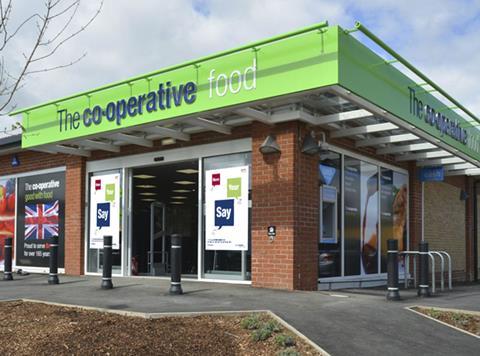 "We will be asking people up and down the country what they believe The Co-operative really stands for," said Co-op Group CEO Euan Sutherland.
"This is an unprecedented move for an organisation of the size and scale of The Co-operative and the results will feed directly into our wider review of strategy and purpose.
"In recent years The Co-operative has lost touch with its customers and members and with the communities in which it operates – we haven't been listening. As a new management team we are focused on renewing The Co-operative and the UK public will be vital to that process."
He added: "If we are to successfully serve the communities in which we operate, to become as relevant today as we were in the past, we need to hear directly from the communities and the people we serve.
"We have seen incredible loyalty from our customers, colleagues and members in recent months – now we want to reward that loyalty," he added.
The Co-op's online Have Your Say survey can be found here.
Read this: The Co-op Bank and Paul Flowers: Timeline