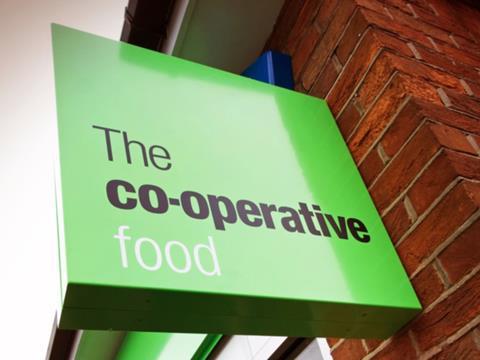 The Co-operative Group has sold five of its larger stores to Asda as it continues to focus on its core convenience estate.
The stores are in Marple, Greater Manchester; Alsager, Cheshire; Pyle, Wales; Strelley, Nottinghamshire; and Tranent, East Lothian. All 250 staff will transfer across to Asda.
The stores range in size from 21,000 sq ft to 12,000 sq ft.
"As part of the investment programme in our food estate, which is one of the largest and most diverse in the UK, we will look to dispose of those trading outlets that do not align with our strategy, whilst continuing to grow our overall estate at the same time," the society said.
It added it wanted to acquire 100 c-stores by the end of 2014 and was actively looking for stores between 2,000 sq ft and 4,000 sq ft in high street and local community locations.
Asda is also looking for smaller stores. It has been trialling a 4,000 sq ft high-street format in Sheffield since November 2013 featuring click & collect and improved hot food-to-go and bakery sections.
Last month, Asda CEO Andy Clarke confirmed he was keen to open smaller stores.
"You will start to see smaller Asda supermarkets from 3,000 sq ft upwards on the high street," he said.
A Co-op spokesman added: "All the stores are being sold as going concerns, and all 250 staff will transfer to the new operator with their terms and conditions of employment maintained. They will continue to trade as Co-operative stores until they transfer to Asda.
"We are pleased to have a deal which ensures continued employment for our colleagues, while delivering additional capital for us to re-invest in our food business, which is showing real momentum," he added.
The Marple store was the location for The Co-operative Group's click & collect trial between November 2013 and March this year.
The trial was the society's first step into online retailing after head of retail Steve Murrells told The Grocer last year: "We've woken up to the fact that one size does not fit all and you need to be multichannel and multi-format if you want to be in tune with the challenging lives people have."