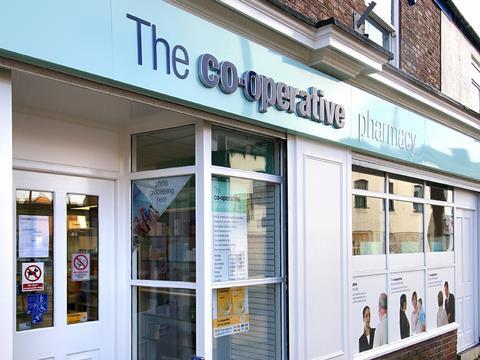 The Co-operative Group's syndicate of banks will give the society some of the money back from the sale of its pharmacy and farms businesses if its corporate governance reforms are approved.
Speaking in a video on the Co-op's website explaining the importance of the reforms, interim CEO Richard Pennycook said the syndicate had "incentivised us to ensure that the governance reforms go through." The reforms will be voted on by members at a special general meeting on 30 August.
Without citing figures, Pennycook said the syndicate would return some of the money from its £620m sale of The Co-operative Pharmacy to Bestway in July and the £249m sale of The Co-operative Farms to the Wellcome Trust earlier this month.
"Throughout this process we've been working very closely with our bank syndicate," Pennycook said. "They're fully up to date with our proposals and they are supportive of them.
"We will receive money back from the disposals… money that we can use to invest in our businesses and that will only come back to us at the point where the governance reforms have gone through and the rule changes have been accepted by the Financial Conduct Authority," he added.
Pennycook reiterated that the sale of its farms and pharmacy businesses had not only allowed the society to reduce its £1.4bn debt, but had also allowed it to reinvest, particularly in the ongoing True North strategy for its food arm.
But he warned: "I can't get that money until these reforms have been concluded."
The warning echoes his speech at the society's historic sgm in May at which members voted in favour of making changes to The Co-op Group's governance.