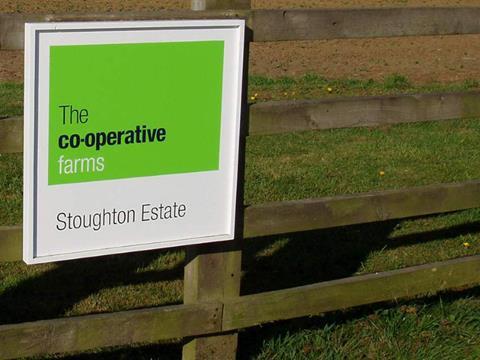 The Co-operative Group has sold its farms business to the Wellcome Trust for £249m.
The society put The Co-operative Farms business up for sale in February. It follows the £620m sale of its pharmacy business to Bestway last month.
The Co-op Group said proceeds from the sale – which includes 15,997 hectares of land, 15 farms, including three pack houses, over 100 residential properties, and 27 commercial properties – would be used to reduce its £1.4bn debt and invest in its core business.
"The successful sale of our Farms business is another important development for The Co-op Group," said interim CEO Richard Pennycook.
"The Wellcome Trust has acquired an excellent farming business characterised by the quality and professionalism of colleagues and high levels of customer service. I expect the farming business to continue to thrive under their committed long-term ownership."
The Wellcome Trust has significant agricultural holdings, including in Hinxton in Cambridgeshire, Kings Langley in Hertfordshire, and Alpraham in Cheshire.
The trust's chief investment officer Danny Truell added: "We believe that we are ideally placed to develop and grow The Co-op Group's farms and farm business while providing continuity, and are delighted to have acquired them in what will be one of the largest global deals of its kind."
All of The Co-operative Farms' staff is transferring to the new business.