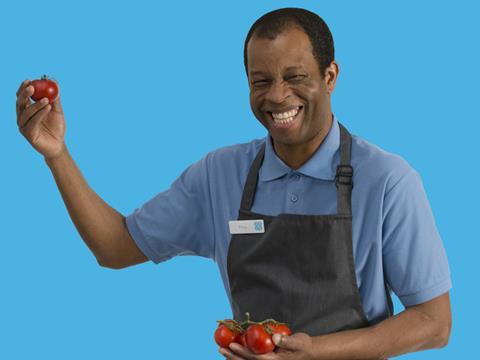 Half of the Co-op's 70,000 colleagues have gone through its latest training programme ahead of the relaunch of its membership proposition this autumn.

As part of the wider 'Back to Being Co-op' strategy, all staff have now also been sent their new membership cards for trialling ahead of distribution to the wider public.

Group CEO Richard Pennycook said he wanted Co-op colleagues to understand the "5% for you and 1% for your community" membership proposition, so they could explain it to customers.

From the autumn, the retailer will return 5% to members and 1% to community good causes on every own-brand product or service purchased from Co-op Food, Co-op Funeralcare and Co-op Legal Service, with Co-op Insurance joining in 2017.

An insight into the colleague 'Back to Being Co-op' training programme has been given by Nick Hutchinson, store manager of the Co-op's Marple branch in Stockport, who is one of 40 hosts providing sessions for colleagues.

"I didn't really know what I was signing up to. Then I got to know more and my excitement grew," he blogged.

Back to Being Co-op sessions remind Co-op colleagues of the mutual's "rich history", how it is different from other businesses and tells them about the new 5:1 member proposition.

Hutchinson began presenting the programme in May, after the new cloverleaf branding was announced at the Co-op agm in Manchester, and will continue until November.

He has hosted more than 80 sessions, met 1,000 colleagues and driven 2,500 miles to destinations including Blackpool, Derby, Wakefield, Barnsley and Manchester. It was "an honour and a privilege" to be at the forefront of the relaunch, he said. "Presenting three or four times a day is tough but this is by far the most rewarding and exciting thing I've done in my career."

It was not all plain sailing to present his sessions, with not all colleagues on the same page about working for the Co-op, he said.

"Colleagues are in different places on this journey. Some are just setting out and others just can't wait for the new membership to launch to customers in the autumn. It's important to let people have their say and listen, then try and think about why they feel like that. There are lots of hurdles in stores (and other areas of the business) that will make this difficult but we've got to overcome them," he wrote.

Hutchinson said the 'Back to Being Co-op' message was well received with colleagues ready to bring about change.

"That's a rewarding feeling," he added, saying tears had flowed and laughter filled many halls during his journey. "I've always been proud of the Co-op but doing this has taken me to the next level."

The Co-op rebuild phase ends in 2018 when it expects to return £100m a year to Co-op members and communities. Towards the end of the rebuild it also expects to be in a position to reintroduce the Co-op 'Divi' on top of the 5:1 membership proposition.