Adult cheese snacks are bursting with potential, but growth in the kids' sector is stalling. Can kids snacking get its mojo back?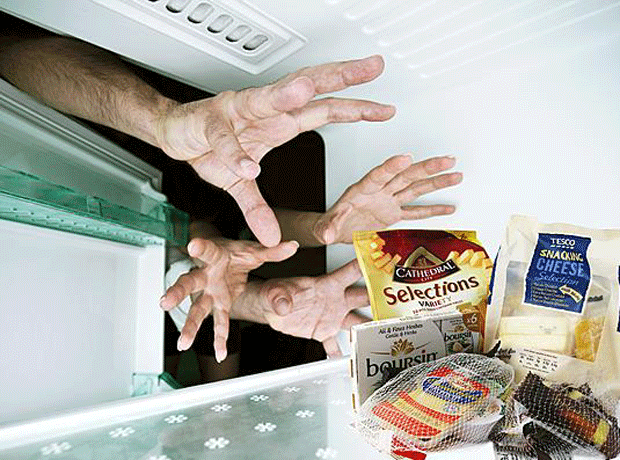 Think cheese snacks are the preserve of kids' lunchboxes? Think again. Cheese snacking has acquired a grown-up flavour of late, tempting adults with bold new variants and innovative formats.
Although still only a niche market - 6.1% of the £180.5m cheese snacking category - adult cheese snacks have grown 22% in volume to 957 tonnes and 29.5% in value to £11.1m [Kantar Worldpanel 52 w/e 9 June 2013]. This is miles ahead of kids' cheese, where year-on-year value growth has slowed from 10% to 3%, with volume growth down from 8.7% to 1.1%.
So how are suppliers looking to make the most of the adult trend? And how can kids' snacks get their mojo back?
To appeal to adult palates, getting the flavour profile right is key - and the bolder the better, says Jonathan Cope, general manager at Bridgehead Food Partners, whose Chunky Cheese Co was one of the first cheese brands to specifically target adults with snacking formats.
"Adults want bold flavours that match their descriptions - our chilli & lime cheese is a powerful product," he says.
Sophisticated flavour profiles are also top of mind at Kerry Foods, which launched a range of LowLow snack packs - containing LowLow cheese slices, multi-grain toast and a red pepper & Onion chutney, sweet tomato relish or caramelised onion chutney - at the end of August.
Many cheese snacks tend towards the "bland", says head of shopper marketing James Brett. By offering LowLow alongside relishes, Kerry is hoping to appeal to health-conscious female shoppers who also want taste and convenience, he adds.
Chris Chisnall, marketing manager at Bradbury's, believes shoppers' desire for variety is another major category driver - and snack sizes are a great way to get consumers to be more adventurous with cheese, particularly Continental. "If you want to try gorgonzola, you have buy 200g that could cost over £2 but a small piece gives you the potential to introduce someone in a cost-effective way," he says. With this in mind, Bradbury's is developing Continental cheese snacks for adults for launch in 2014.
It's this potential for variety and innovation that means the relatively small adult cheese snacking category is set for huge expansion, believes Dawn Smith, senior category manager at Adams Foods. "At the moment, the market has only really been tinkered with, but the category will explode," she believes. "Only 17% of households are buying into adult cheese snacks, but 89% of households buy Cheddar."
David Chamberlain, category buying manager at Tesco, agrees cheese has to date been underplayed as a savoury snack for adults. Tesco has been working with Adams on a major push into adult cheese snacking since May, giving over three shelves to adult snacks and expanding the range, adding six own-label cheese snack bars - in Cheddar, Wensleydale, Red Leicester, pesto, caramelised onion and chilli - a cheese snack pack containing cheese, oatcakes, fruit and chutney, as well as cheese snacks with dips.
The launches have helped Tesco's overall cheese snack sales volumes increase almost 9% to 6,817 tonnes [Kantar]. "In the three months to June alone, Tesco's sales of adult cheese snacks increased by 263% year on year," Smith adds.
Kids fight back
If the mood in adult cheese snacks is buoyant, the kids' side is more sober. Some of the category's biggest names have suffered falling sales despite recent high-profile reformulations to appeal more to health-conscious parents.
The reformulation was partly prompted by major Cheddar suppliers promising in 2011 and 2011 to shake up a "processed" category with more wholesome Cheddar-based products. But some of the new Cheddar contenders are already retreating.
In June, First milk pulled its Dairy Maniacs Cheddar snacks, marketed through licensing tie-ups around kids' films and TV shows such as Rastamouse and Kung Fu Panda. The company said it was moving away from licensed characters to focus on building depth for its Lake District Dairy Co brand.
However, a spokesman says that it is aware snacking is an increasingly important sector and that it is looking at opportunities to expand its on-the-go options, including Cheddar portions, possibly as part of its Lake District Dairy Co brand.
By contrast, Dairy Crest says its kids' cheese snacking range Chedds is performing "really well". Now worth £8m, it has increased its share of kids' snacking to 4.3% over the past year, says head of marketing Laura Downey, citing Nielsen data [52 w/e 22 June 2013].
In March, Dairy Crest added two new products to Chedds: Chedds Shapes, mini bags of bitesized cheese shapes; and Chedds Towers, individually wrapped pieces of Cathedral City Cheddar in 12g portions.
Adams, which extended its exclusive-to-Tesco Mu brand into kids' snacks last year, also believes the rationale for offering Cheddar-based products remains strong, and is planning new variants for 2014.
"Mums talk to us about wanting a natural cheese, and that's one of the benefits of Mu," says Smith, adding that further growth is likely to come from flavour innovation. "The growth in adult snacking has come from flavour and we are starting to see the same thing come into the kids' category too. There is still a lot of scope in that sector."
Mondelez is already embracing this trend, having launched its first-ever Dairylea tubs flavoured spreads - Mighty Mature and Springy Onion - in May, followed by Dairylea Dunkers in Fruity Pineapple and Mighty Mature in July. The launches were supported by a £1.6m UK campaign, and more NPD is planned in the coming year.
Although overall Dairylea sales fell 6.6% to £105m last year [The Grocer/Nielsen 52 w/e 29 December], a spokeswoman says the £20m Dairylea snacking sub-range is growing 5.8% year on year [Nielsen]. "Launching Dairylea tubs flavours has already helped the brand in the year to date, with spreads up 2.3%," she adds.
Like Mondelez, Kerry Foods is focusing on flavours to further boost Cheestrings, which has a 22.6% share of the UK children's cheese snacks market [Nielsen 22 June] and is currently worth £41m, down some 6% year on year. In February, it launched cheese & onion and cheese & tomato and it plans more lines in the coming year.
"More than half of parents make a packed lunch for their children every day," says shopper marketing director Sue McVie. "Currently only 7% of lunchboxes contain a cheese snack so there is still significant room for growth by offering greater choice of flavours and formats."
Bel UK also believes there are still plenty of reasons to be positive about kids' snacks. Mini Babybel has grown 9.3% in value [Nielsen], which head of category management Stephen Gregory attributes to lunchbox promos and a TV campaign.
Adult cheese snacking is an important trend, but suppliers mustn't lose their sense of perspective, he warns.
"Children's cheese snacking is simply more mature with less room for significant growth, but growth nonetheless. Adult snacking is a small market in comparison to kids', but with the right attention to detail when it comes to creating excitement for kids, there is potential growth in both."