Rivalry in the Greek yoghurt category has been so intense it has ended in the courts. What's the future for the category?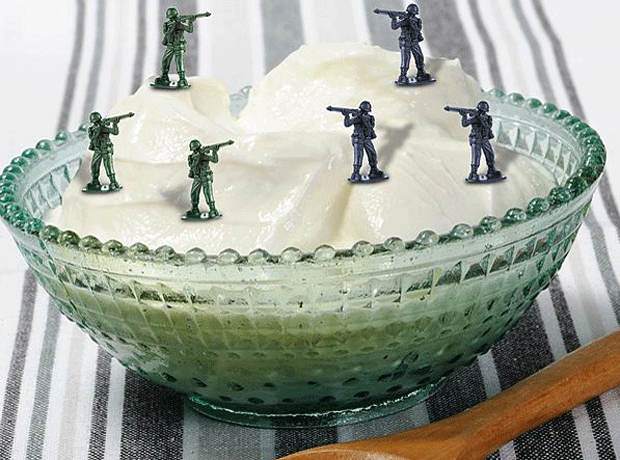 When Chobani launched a range of US-made yoghurt labelled 'Greek' in the UK last September, the pillars of Mount Olympus began to shake. Outraged by what it perceived as a flagrant attempt to pass off its yoghurts as originating from Greece, category stalwart and Total Greek Yogurt maker Fage immediately sought an injunction against Chobani demanding it stop using the word 'Greek' on its products (Danone was hit with a similar injunction issued by Fage in January this year, when it unveiled a Greek-style yoghurt called Danio made in Poland).
"Not long ago most people's experience was limited to Total or the buffet on holiday" Steve Clarke, Rachel's
This clash of the titans was resolved in March when Mr Justice Briggs granted Fage a permanent injunction against Chobani in the High Court. The upshot of the verdict was that from henceforth only yoghurt made in Greece could be called Greek, with yoghurt made elsewhere described as 'Greek-style'. Regardless of the legal spat around naming rights - which looks set to rumble on with Chobani threatening to appeal the decision - where there's little room for debate is that Greek and Greek-style yoghurts are booming at the moment.
In addition to the plethora of new players that have entered the Greek yoghurt market over the past 12 months or so, the chiller cabinets are currently awash with a raft of Greek-style NPD. The driving force behind this frenzied activity becomes clearer when you interrogate the numbers. According to Nielsen data [52 w/e 26 June], Greek and Greek-style flavoured yoghurts enjoyed year-on-year sales growth of 73% - massively outgrowing the rest of the yoghurt category.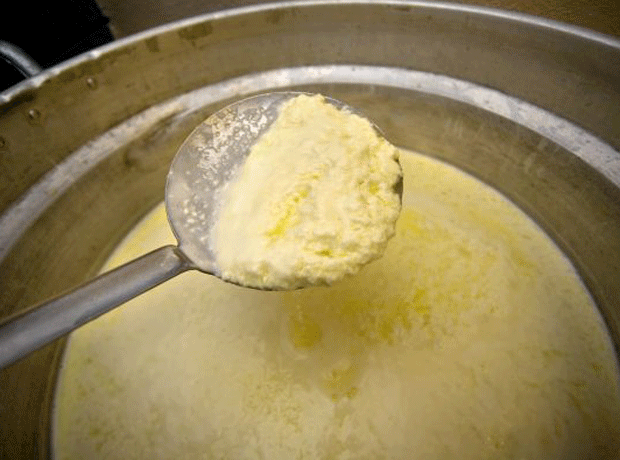 Whey to go? Suppliers in acid whey dilemma
There are bigger problems than naming conventions facing Greek yoghurt manufacturers. In the US, a huge debate is raging around acid whey - a natural by-product of straining yoghurt that campaigners claim is potentially dangerous to fishes.
The whey is not a problem when disposed of properly, but campaigners fear it would take just one careless manufacturer to dump it into a river to create an environmental crisis.
US manufacturers have pointed out they are tightly regulated, but these concerns have nevertheless shone an unwelcome spotlight on an otherwise booming sector.
In the UK, many suppliers use thickeners to bulk up Greek-style yoghurt rather than straining, but those that use the latter production method are facing similar challenges to their US counterparts.
Fage UK's PR and social media manager, Alison White, nevertheless claims the company is on top of the problem. "All whey obtained from the straining process of Fage Total Greek Yoghurt production are utilised in either energy production, through an anaerobic digestion process that yields methane gas, or as a raw material for the production of food and animal feed."
Similarly, communications and marketing manager Christine Fung says Chobani UK is exploring responsible uses for the whey it creates. "We return whey to farmers, most of whom use it as a supplement to livestock feed. Some is used as a land-applied fertiliser, but only at farms that have nutrient management plans in place with the state environmental conservation agency. A small percentage is also sent to community digesters, where the whey is used to produce energy."
So how much scope is there for Greek and Greek-style yoghurts to grow? Why are sales growing so fast? What are the opportunities for differentiation in a category awash with me-too products?
One possible indicator as to the sub-category's potential is the US, where Greek yoghurt already well on its way to accounting for 50% of the total yoghurt market. In the UK that figure currently stands at 16.5% [Kantar Worldpanel], up from a 10.9% share last year.
As new players do battle, and introduce new flavours and formats, there's clearly much greater awareness of Greek-style yoghurt's myriad health credentials and high protein content, not to mention its taste and texture, which is often (though not always) achieved without bulking agents through a natural straining process.
"Not long ago, most people's experience of Greek yoghurts in the UK was either Total yoghurt in the natural and plain yoghurts section of the supermarket or the breakfast buffet in your hotel on holiday in Greece," says Steve Clarke, marketing director at Rachel's. "Times have definitely changed. There has been an explosion of Greek brands and launches over the last three years."
These have come from all quarters. From long-established players like Danone, which has launched the indulgent Oykos in addition to the low-fat, high-protein Danio Greek-style ranges in the past 12 months, through to new entrants to the UK like the aforementioned Chobani and its American rival Greek Gods, made by Hain Daniels. Further launches are already lined up for 2014, with Irish company Irepak planning to bring Powerful Yogurt to the UK, which is already a successful brand in the US.
The latter example marks an interesting departure for the category as the company is pitching the product as a health supplement for men, and plans to sell the four-strong range through gyms, health food stores and nutrition outlets in addition to traditional supermarket channels.
Uphill battle for US entrants
Although these new US entrants have been responsible for much of the noise created around the category of late, success in the US does not always translate into UK success straight away.
Hain temporarily pulled Greek Gods from Sainsbury's this summer to relaunch the brand into smaller, more UK-friendly 450g pots (it previously sold in 680g pots), and Chobani was long listed only in Tesco, although it recently got distribution in Asda and says more listings will come shortly.
The US newcomers have had an uphill struggle in the UK partly because established UK brands haven't exactly been shy about embracing the Greek-style trend. Müller, for example, has extended the Greek-style trend into fat-free yoghurt with the launch of Müllerlight Greek-style in March 2012, and claims it has already sold more than 109 million pots. After initially launching three SKUs - coconut with a hint of vanilla, honeyed peach and morello cherry - Müller added Luscious Lemon in August last year and Sublime Strawberry in January this year. Buoyed by the impressive rate of sales the new flavour variants racked up, last month Müller added Tempting Toffee to the mix. The launch marked a departure from the company's previous flavour strategy, says Michael Inpong, Müller Dairy marketing and R&D director.
"The first confectionery flavour in our Greek-style flavour portfolio taps into the huge consumer trend for luxurious, sweet, dessert-style yoghurts, which are still fat-free."
Foodie flavours that push the envelope are also helping Rachel's grow sales, according to Clarke. "Who would have thought that Greek-style coconut yoghurt would be a success? It is, and generates £2.3m of value sales. The launch of our organic Greek-style yoghurt flavoured with crystallised stem ginger has also been very popular. Our feeling is that the flavours that work are the ones that are most versatile."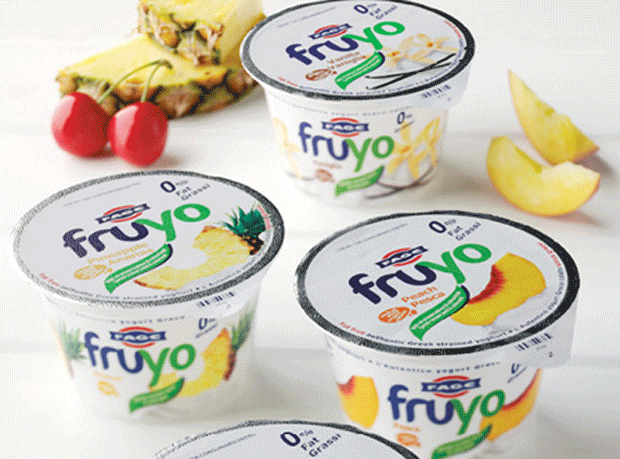 As the Greek yoghurt market continues to heat up and become more competitive, Tims Dairy's Sally Dorling believes flavours will become a key USP for brands. "Quality, great taste and natural ingredients are the key elements for the premium sector of this market."
But NPD doesn't start and stop with flavours. Müller was inspired to launch its fat-free range after it established over three quarters of Müllerlight buyers didn't purchase a Greek yoghurt due to the lack of a fat-free choice. "After identifying this gap in the market, we saw a clear opportunity to bring an indulgent Greek-style yoghurt to health-conscious consumers under the hugely successful Müllerlight brand - an audience missing out on this growing market due to the perception of Greek yoghurt as high in fat and calories," says Inpong.
"Müllerlight Greek-style is unique in that it offers the opportunity to overcome the barriers usually associated with Greek yoghurt by offering consumers the first thick and creamy-tasting fat-free Greek-style yoghurt without compromising on taste."
Even Total - the UK's leading brand of Greek yoghurt - has innovated outside its core range of plain yoghurt, adding Fruyo - a thick Greek yoghurt with real fruit pieces - in March. "It is currently being sold in Waitrose and Ocado, rolling out to other retailers in the next couple of months," says Stuart Forsyth, senior national account manager at Fage UK. "In Ocado and Waitrose, it is currently outselling its nearest competition in terms of rate of sale fourfold."
Keeping NPD momentum
To stay ahead of the competition, Forsyth argues that companies need to keep their foot on the gas when it comes to new product development, or risk losing out. "Brands that are losing shelf space are doing so due to the huge amount of innovation in the market," says Forsyth. "Competition for space is high, but the brands with a real point of difference will be the ones that last."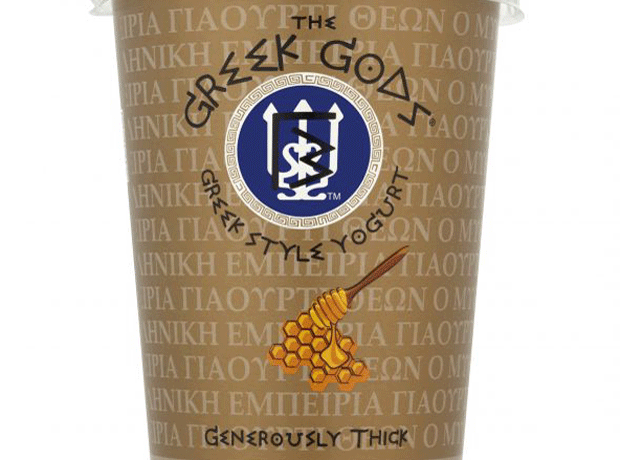 But it's not just a case of coming up with a cool new flavour or a clever twist on Greek-style. In a category awash with new product launches and flavours, sizeable marketing budgets are key to ensuring products find favour with consumers, says Clarke.

"Mainstream launches with heavy promotional and media support such as Müllerlight Greek-style and Danone's Oykos have generated substantial sales and continue to grow. Brands that have not been able to support their launches so well have not generated big sales. It is a competitive and highly branded marketplace out there, and the Greek-style section is just the same."
Although big marketing budgets help, Chobani's Fung believes brands need to add other ingredients to the mix to ensure success.
"In the long run, performance is based on product quality and to some extent marketing and promotion. However, innovation also plays a role in performance. We have learnt that a high quality product speaks for itself and it is why we put so much detail into producing a perfect pot of strained yoghurt."
"Competition for space is high, but brands with a real point of difference will last"Stuart Forsyth, Fage UK
Further flavour and new product innovation is expected to hit the chillers over the coming months, attracting new consumers to the category all the time. As a result the outlook for the Greek yoghurt category looks particularly rosy, says Tims Dairy's Dorling.
"We see the Greek-style market sector developing in much the same way as the others with reduced fat, more and more flavours, layered yoghurts, corners and own label.
"Health is also going to become a way of differentiation with yoghurts already in other sectors coming on to the market with added vitamins, fibre and protein, specifically aimed at the health sector."
With the market for Greek and Greek-style yoghurt showing little signs of slowing down, the gods on Mount Olympus might have something to smile about after all.