It's great news for consumers but what's the impact of the latest price war on the overall health of the milk category?
We might not consume much evaporated milk these days, but evaporated milk revenues are everywhere. After Tesco started a new price war in March, when it dropped its four-pint price from £1.39 to £1, Kantar's data shows a £20m black hole has been blasted in retail revenues for milk.
And that's only the damage for the 16 weeks since the latest milk price war started, and at a time of year when consumption is low. Annually, the cost could top £150m as the average price in stores has fallen by 3ppl since March [Kantar] and consumption will, on current growth rates, be going up to about five billion litres this year. Shore Capital analyst Clive Black concurs: "I'd say £125m-£150m, as there is a rising population and some positive volume reaction to the price cuts."
It's a huge figure, but will this latest milk war produce any winners? And what are its implications for the category at large?
"The most recent 16 weeks alone have blasted a £20m hole in retail revenues for milk"
Tesco slashed its milk price as part of a wider price-cutting campaign to increase footfall, not specifically to sell more milk, and it publicised the move extensively. However, its market share for total grocery continues to slip (down to 28.2% in the 12 weeks to 17 August, according to Kantar), suggesting its headline-grabbing milk policy has yet to pay off.
Despite this, there is no end in sight to the 'four pints for £1' battle. In mid-August, Waitrose entered the fray, cutting its four-pinters from £1.39 to £1.
Of course, the full impact of these price tactics will take some time to filter through, but Kantar Worldpanel sales figures for the past 52 weeks and the most recent 16 week-period (both to 22 June 2014) can give some early sense of the direction of travel.
On a 52-week basis, the picture looks promising: total fresh milk volume sales are up 2.3% to 4.97 billion litres, and value has increased 1.5% to over £3bn. The increase in consumption is being driven by population growth, greater availability, more multibuys, promotions, and latterly, of course, price, experts say.
The discounters have continued to gain ground over the past year – but not necessarily from the mults, the figures suggest. Instead, it's M&S, Iceland, the symbols/indies and the milkmen that are being hit.
'Post war' sales
Turning to the 16-week "post-war" period to 22 June specifically, milk volumes across the market are up on last year but value – inevitably – is down. At Tesco, volumes were up by 13% for the period – a remarkable gain that stands in contrast to its overall grocery performance.
So despite the war potentially costing it a small fortune, the retailer is happy: "These (volume) figures demonstrate we are offering milk to our customers at the right affordable price," says a spokesperson.
Meanwhile, Sainsbury's volumes for the period were up by an impressive 10%, while Aldi's were up 24.9% and Lidl's up 9.3%. By contrast, Iceland was down 19% and M&S down 7.4%.
Tesco's and Sainsbury's decision to implement the £1 price cut in their Express and Local outlets as well as the main estate has had "a clear and negative impact on sales in Iceland," says Kantar's Alex Bandini. "For Tesco and Sainsbury's, the lowering of milk prices has resulted in an increased number of trips to the milk aisle in store, and has helped both stores to reverse historical switching losses to Asda and Morrisons."
Meanwhile Asda, which has been selling four pints for £1 since 2012, has fared reasonably well over the year, but there are signs the new milk price war could be hitting it hard. Comparing the data for the 16 weeks before and after the price war indicates its volumes have fallen nearly 7%, with value down 6.6%. However, there are seasonal effects to consider, and the figures are not in line with its grocery performance.
"Of the big four, Asda moved much earlier than the other major players on the price of its milk, and reaped the rewards in terms of market share at the time," says Bandini. "While market share for Asda has dipped back in the last few weeks, its overall trading position in milk is still notably stronger than it was before embarking on its own rollback."
Recouping lost income
With the price war threatening to take significant value out of the category, the focus now is on recouping lost income, if possible. "All the retailers want processors to help them restore value," says Mike Walker, senior brand director at Arla Foods. "That's where we see Aylesbury fitting in, plus the NPD plans in place around it, and our existing brands like Cravendale and Lactofree. Retailers want our assistance through innovation, brands and promotion."
That task is going to be far from easy. Away from the high-volume standard milk lines, other milks have been having a hard time.
Filtered milk has continued to be under pressure, with volume down 12.8% and value down 8% year on year. Organic milk was doing well until the price war started – sales are up 3.3% for the year overall and value is up 7.5% – but sales have taken a hit since, with volumes down 7% and value down 2.3% in the 16 weeks to 22 June. Meanwhile, UHT had another tough year, with volume down 5.7% and value down 1.3% over the entire year.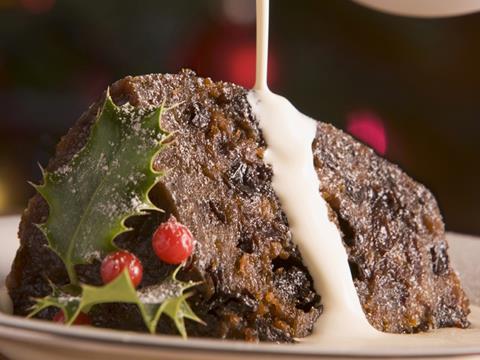 Cream market looks to new occasions and innovation
Cream is having a good year, too, according to Kantar. Volume sales on all creams are up 4% to 123m litres, and value sales are up 6% to £337m as a result of prices increasing by nearly 2% from £2.68 per kilo to £2.73. Of this, fresh cream is dominant, having 78% of all sales and 72% of the value.
As with milk, the hard discounters have seen major increases in sales – up 35% - although their combined total of 2.56m litres represents just 8% of the market compared to Tesco's 30%.
The cows are producing less butterfat this year than they normally do, and the hot weather and best soft fruit season for years have also helped bolster demand. And the opening of Muller-Wiseman's new butter plant at Market Drayton in December is also taking cream off the market. "UK butter imports are down 20% compared to last year, and exports are up 40%," observes Kite's John Allen. "Muller-Wiseman's plant will be responsible for a significant percentage of these exports." The result is that UK cream prices are now, for the first time, tracking above continental prices (see graph).
Innovation in cream has generally been focused at Christmas, as 14% of cream is purchased then. Arla, for example, introduced its Anchor Chocolate Squirty Cream Light into Asda last year and it is currently supporting the overall brand with a £14m spend, focusing on picnics in the summer, baking, and - kicking off in October - a "Winter warmers" campaign "focussed on different ways to use Anchor Squirty to give that something extra to your warm winter puds and hot chocolate on a cold winter's night".
Other manufacturers are also increasingly striving to develop new cream occasions to broaden the category. dairy Crest for example, has identified two areas that will, it says, grow the category 6.7% and £23m over three years. "We'll do this by increasing use in the kitchen in recipes and by creating seasonal favourites and specials," it says. Arla is also known to have an active new product pipeline for conventional own label cream.
And they aren't the only company widening cream's use. Müller is introducing new product lines that utilises more cream – for example its Müller de Luxe Corner brand containing significant volumes of whipping cream. "Since the range launched last year it has sold over 16 million pots with a retail sales value of £10," says the firm. Others like First Milk are working on cream substitutes – such as its Lake District Quark. The quark market has grown 38% from £2.3m to £8.5m since the launch of the brand in May last year, it says. "Shoppers are increasingly turning to it for cooking instead of using cream because of its high protein, low sugar and naturally fat free credentials," says David Young, marketing director.
But innovation won't just come in the actual product, but in packaging too. "The UK cream market has traditionally lacked the innovation that we have seen in a number of European markets," says Tetra Pak's Andy Smith.
"The UK market has been mainly focused on differentiating by fat content (single, double etc) and has traditionally used the rather utilitarian plastic pot. But in Europe we have seen much more diversification of cream and more recently a focus towards premiumisation – particularly in terms of usage and also pack functionality, for example with an emphasis on screw cap openings such as the Tetra Brik Aseptic Edge HC23 or the Tetra Top carton format. "These packs offer consumers a resealable pack format that benefits from an opening that is easy to pour, easy to store and easy to open as a one-step solution," he adds.
Industry experts are pointing the finger firmly at the milk price war to explain the decline. "People who used to buy long life because it was cheaper than fresh milk are moving across," says one source.
Cravendale is the most prominent milk brand on shelf, but it's still taking a hit. There's now a 100% price differential between Cravendale and standard milk in store, up from 70%-80% before the price war.
Arla is fighting back by putting Cravendale on deal more often, by promoting the curvy new one-litre bottle, investing in new ads and a Sport Relief tie-up, and by looking at more outlets and different formats.
Dairy Crest is taking a different approach. The processor believes there's the potential to grow the overall milk category by £224m over three years, and it has identified four growth areas, which it is communicating to retailers at the moment.
"All the areas require consumers to change their behaviour, which means retailers and manufacturers will need to act differently in communications, at fixture and in NPD," says Caroline Yates, head of category and shopper development.
Müller Wiseman, too, is optimistic. "We see opportunities in dairy usage overall, but specifically in milk consumption," says Dan Howell, its new commercial director.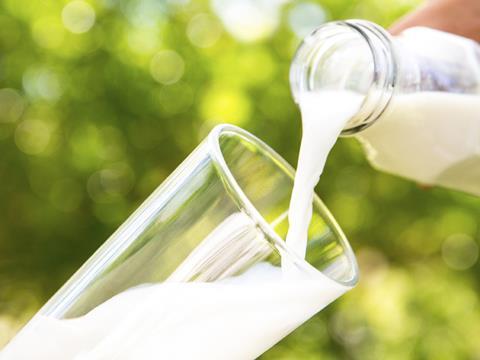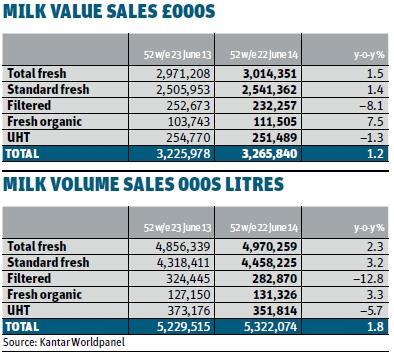 "It's crucial we drive shopper loyalty and weight of purchase by ensuring the right range is in the right store, and that customers are making the most of optimum category management models to ensure good fixture flow. We also see major potential in added-value milk such as filtered, flavoured and organic."
Andrew Smith, Tetra Pak marketing manager for UK & Ireland, agrees. "White milk in the UK has become increasingly commoditised and companies are increasingly looking to add value as well as differentiate their products on shelf," he says.
"The drive to tap milk's reputation as a naturally healthy product, with functional properties, is an established trend in other European markets and I think we will see an increasing number of processors move into new and expanding milk categories, such as fortified and flavoured milks, as well as dairy drinks designed for varied usage occasions, such as breakfast, sport and diet drinks.
Staying out of it
Some retailers, notably M&S and Booths, aren't getting drawn into the price war, though. The latter has played the PR card by recently launching a new Fair Milk deal, pledging to pay all its supplying farmers more than any other retailer.
"Currently Tesco has the most expensive way of buying milk from farmers through its TSDG"
Alan Kirby, Booths dairy buyer, says: "We've had a great response to Fair Milk, and our customers expect us to pay a fair price to farmers. For many, that is the reason they choose to shop with us. When we launched Fair Milk, we had over 760 tweets and 99% were overwhelmingly supportive and positive."
And this highlights another twist in the milk war, says John Allen of Kite Consulting: "Currently Tesco has the most expensive way of buying milk from farmers through the Tesco Sustainable Dairy Group, but sells it at the same price as retailers with the cheapest sourcing policy. The policy is costing it millions of pounds.
"Surely this can't last given the pressures it is under and the fact milk will be plentiful going forward. But it is pretty stuck now, as it won't want consumers thinking it's the farmers paying for the war."
Tesco has promised that its price is "down and staying down." Analysts can't see that changing any time soon. Until it does, the battle of attrition on milk will continue, and that black hole in retailer revenues will grow.