It's hard to believe it's taken until 2017 for free-range milk to arrive as a proposition in UK supermarkets. Just over six months after the first bottles landed in the chillers, emerging free-range brands have already made big strides in capturing the hearts and minds of both shoppers and retailers.
Leading the charge is the Free Range Dairy Farmers brand, which secured its first supermarket listing in Asda in March and has subsequently nearly trebled distribution from 109 to more than 300 stores after outperforming expectations.

Since then, Morrisons has begun selling free-range milk for the first time after striking a deal with Sheffield-based dairy brand Our Cow Molly to supply three stores in the city, The Midcounties Co-operative has expanded a trial sale of Cotteswold Dairy free-range milk to more than 50 stores across Gloucestershire after positive customer feedback, and Stephensons Dairy has secured listings in 24 Booths for its free-range milk.

The rapid growth of free-range highlights a wider trend of premiumisation in the category - with Brits increasingly willing to splash out a little extra for milk with added benefits. Total volume sales of liquid milk are flat but value sales are up 2% to £3.2bn as a result of shoppers trading up.
So why has free range taken so long? Where does it fit in the market? And is the push to premium enough to revive the category's fortunes?
Milk Category Snapshot 2017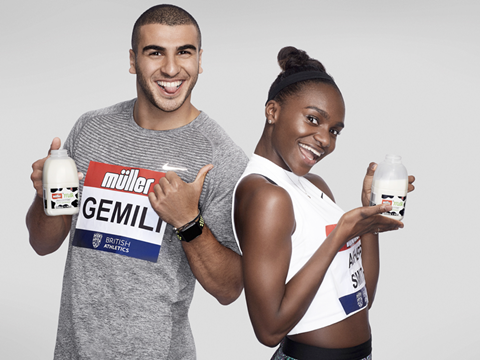 All the free-range milk brands mentioned above have been accredited by the Pasture Promise scheme, which requires cows to be grazed outdoors for at least 180 days. Neil Derwent, the scheme's founder, admits it has taken a long time to bring accredited free-range milk to the market, in part due to the challenge of finding processors willing to segregate milk from free-range herds. He also points to some retailer resistance around differentiating free-range milk from standard milk when the latter is often marketed using iconography of cows in fields. "They've got a story around their supply and they've coupled that with a widely held perception among consumers that cows live in fields," he says. The risk for retailers, suggests Derwent, is that marketing a free-range milk product could pose some awkward questions around how their standard milk is produced.

Yet retailers appear to be sufficiently confident in the long-term appeal of free-range milk to create an additional tier within their liquid propositions. Processors, too, believe that free-range is here to stay. "I think there's a place for brands that offer something a bit different and while there's always a debate about complexity in the market and SKU explosion, I do think there's a place for it," says Medina Dairy managing director Mike Sheldon.

Free-range will likely compete with other added-value products such as organic and farmers' milk, rather than standard milk, experts agree. Indeed, Derwent believes it could be farmer-friendly milks whose long-term commerciality is most threatened by free-range. "Milk for Farmers has done a great job, but it may only have a limited lifespan because when farmgate prices go up over 30p the message may get lost."

Evidently rattled by the runaway success of free-range, the industry's giants have been quick to seize on the concept for their own added-value lines. Morrisons and Arla overhauled the Milk for Farmers sourcing policy last month, introducing a requirement for the new pool of 50 British farmers supplying the brand to graze their cows outdoors for at least 120 days. "Some customers want to pay more to support dairy farmers and when we listen carefully, some also say they also want to buy milk from cows that have been let out to grass," said Steve Newbould, Morrisons head of trading for dairy, at the time.

Arla Foods also rebranded its flagship organic milk as Arla Organic Free Range Milk in July. This represented a u-turn for the processor, which previously insisted it had no plans to launch a free-range milk line.

"Arla Organic Farm Milk was already produced under the high standards that free-range grazing guarantees, and we decided it was important to communicate this to consumers by rebranding it as Arla Free Range Organic Milk," says Harriet O'Regan, senior category and brand manager milk, Arla Foods. "By raising awareness of our high standards of milk production, we know that people will feel more positive about their purchase. and believe this is a significant opportunity for the dairy sector to modernise its approach to consumer relations."

Arla says the cows producing its free-range, organic milk are allowed outdoors for an average of 200 days per year, but its rebranded milk is not Pasture Promise-accredited, nor is Morrisons' Milk for Farmers. Derwent insists accredited free-range milk, which meets rigorous standards on provenance and welfare, still has a very clear position in the market and hopes Pasture Promise will one day become the industry standard for free-range.
Smaller processors are generally welcoming of the emergence of free-range, but many do not view it as a viable option for their own business.

"Our farmers would not meet the criteria at the moment," says Francis Clarke, MD of Trewithen Dairy. "Responsible milk sourcing is primarily about working with great farmers. From our perspective it's too rigid a standard but it has successfully communicated a message for those who have adopted it."

Trewithen supplies own-label milk to the big four grocers and discounters in the south west and is also growing its branded business, which currently accounts for around a third of sales. It is one of a number of smaller, often regional, processors that are filling in the gaps in volume for retailers' liquid milk where Arla or Müller hold the main contract.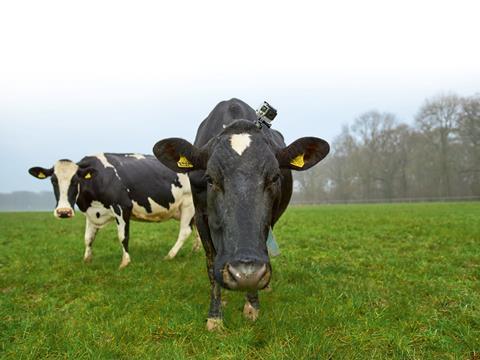 How many days a year should cows graze outside?
There is currently no legal definition for the term 'free-range' milk, which has led to some disagreements over what standards suppliers should have to meet.
Waitrose, the first big supermarket to specify a minimum number of days outdoors for its cows, recently extended that period from 100 days to 120 days. It claims its farmers actually achieved an average of 167 days' outdoor grazing last season, but the lower target is more "realistic" for the UK given cows don't like to be outside in bad weather.
Pasture Promise suppliers must graze their cows outside for a minimum of 180 days each year. During this period the cows must be kept outside day and night, although they can be kept indoors for an hour after each milking to allow time to eat additional forage and buffer feed. A total of 14 days' 'transition' is also permitted within the 180-day grazing period, when cows may be part-grazed and part-housed to allow them to adjust to the next housing period.
Arla, meanwhile, simply rebranded its Organic Farm Milk as Arla Free Range Organic Milk, arguing organic delivered the same requirements as free-range, and more. Nicholas Saphir, executive chairman of the Organic Milk Suppliers Cooperative (OMSCo), agrees - pointing out organic cows must by law spend as much time outside on pasture as conditions allow and be fed a grass-rich diet. "In practical terms, this means organic cows are typically grazing for 215 days," he says.
Pasture Promise founder Neil Derwent, however, rejects the notion that looking at past averages of outdoor grazing practices has sufficient rigour to constitute a standard and believes Pasture Promise free-range milk can carve out its own separate identity based on a top-line message about freedom for cows to graze outdoors. "We never set up to try to undermine organic, we want people to trade up," he says. "But I think the organic sector feels threatened as we've got a very clear message and while organic has great credentials a lot of consumers don't understand it."

Medina is another processor that has been successful in providing an alternative source of supply to the market's dominant players. The business recently began a Sainsbury's contract to supply a number of stores in the south of England, and recently struck its first deal to supply Lidl. Sheldon says the contract wins mark a significant step on Medina's journey to becoming a serious and credible player in the fresh milk market and insists the business has enough spare capacity to compete for more contracts with national retailers. There is also a growing interest among retailers on a regional basis in its Watsons brand, he says.

Branded milk is indeed driving the growth in the category. Value sales are up 4.4% on volumes up 5.2%, compared twith own label's 1.1% value sales growth on volumes down 1.2% [Kantar]. Hamish Renton, MD of HRA food & drink consultants, believes Arla has been particularly instrumental in driving growth with the likes of Best of Both and Big Milk. "The innovation from Arla in particular is strong," he says. "They've not done anything that technically is fantastic, but they've created a point of difference and done some very cute marketing."


The health agenda
Much of the growth in premium offerings is driven by shoppers' desire for healthier products. Scott Wotherspoon, A2 Milk Company CEO, says sales of its brand have doubled in the UK in the last year "demonstrating a growing appetite for a 100% natural dairy product that delivers all the health benefits of cows milk, with no digestive issues".

The health agenda is also benefiting organic milk. "Health and nutrition are at the forefront of people's minds and organic options are becoming more popular due to less processing, no artificial additives and a higher nutritional value," says Robert Graham, MD of Graham's the Family Dairy. The Graham's organic range now accounts for 10% of the company's milk sales and is listed in all the major retailers in Scotland.
"It's vital we shout from the rooftops about the high levels of nutrients in milk"

However, suppliers believe even standard milk can benefit from the health boom, as long as the industry educates consumers about its benefits. "In order to reinvigorate the category for the consumers of today, we think it's vital that we shout from the rooftops about the high levels of nutrients in milk," says Rebecca Oliver-Mooney, head of category & operational marketing at Müller Milk & Ingredients.

A unified message will be key for the industry if the UK milk sector is going to navigate the external challenges facing the sector - notably Brexit and volatile commodity prices . "All partners should focus on continual improvement, embrace innovation, and collaborate wherever appropriate. We must learn from other countries, such as Ireland, about building on our core credentials," says agrifood consultant Lyndsay Chapman.

Thankfully, the liquid milk sector is arguably in a better position than ever to achieve that, with the historical culture of confrontation and blame starting to subside. "Retailers, processors and farmers are better informed about their market and understand each other's strengths and challenges," says Chapman. "And the various trade associations appear stronger and have a more confident, common voice."

Indeed, The Grocer revealed last month the dairy sector is gearing up to launch a major marketing push this autumn to re-establish milk's health credentials. Led by Dairy UK and AHDB, with an initial budget of £1.2m, the year-long campaign will be the biggest generic marketing push for dairy since the EU and processor-funded Make Mine Milk campaign ended in 2013, and follows extensive research on consumers' views about dairy.

With the industry uniting, the milk price returning to a more sustainable level of 28p, and premium innovation helping add value to the category, there is finally cause for cheer in a market that has been caught in the shackles of commoditisation for so long.