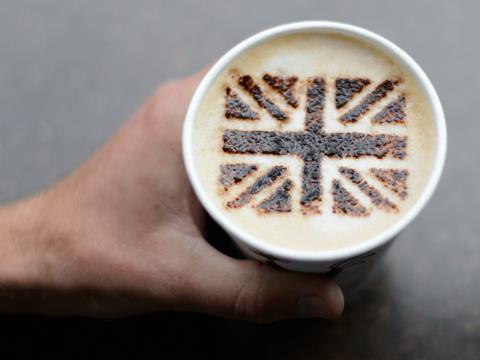 Pop into Starbucks in Truro for a cappuccino and the staff are just as steamed up about their milk as they are about the coffee. One of 15 Starbucks stores in the south west using milk from Cornwall-based Trewithen Dairy, the shop proudly shouts about its local sourcing credentials through posters and enthusiastic staff members, who have personally visited the farm in Lostwithiel.

Spread across Cornwall, Devon and Somerset, the stores are all part of the Amsric Group, which operates franchise Starbucks outlets across the south and has recently signed a supply deal with Trewithen worth around half a million litres of milk a year.
"Provenance is important to them and they've been pleased with the response from the coffee shops and their customers," says Trewithen MD Francis Clarke, whose family business sources milk from 25 local farms, paying 29p a litre - comfortably above the current UK average of 26.8p [AHDB Dairy]. Trewithen has also been working on a monitoring and selection system to help ensure good 'foaming capability' in the milk sent to Starbucks, he adds.

The fact a major multinational like Starbucks is willing to work with a regional supplier like Trewithen is testament to just how important provenance has become in foodservice. While buying local, regional and British has shaped supermarket dairy strategies for some time, large foodservice operators have been slower to adapt, preferring central buying strategies that often rely heavily on cheaper imported dairy ingredients. But growing interest from the public in where food comes from, plus increased competition and the effects of Brexit on the value of the pound making British ingredients more competitive, is starting to influence foodservice buying decisions.
How the big chains are pushing dairy provenance
McDonald's
Arla has supplied McDonald's with organic milk for Happy Meals, tea, coffee and porridge since 2007, with a co-branded kids' organic milk bottle launched earlier this year. All the milk used in McFlurry desserts, milkshakes and organic bottles comes from British farms, with the fast food chain highlighting suppliers, such as Lower Farm in Sherborne, part of its Flagship Farms initiative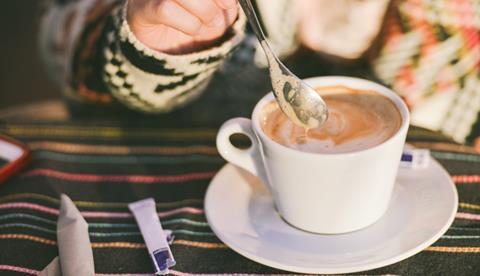 Wetherspoon
The pub group has a strict Supplier Charter, based on the 'five freedoms' of animal welfare. Fresh milk is sourced in the UK from farms in the Red Tractor scheme, which does not permit the prophylactic use of antibiotics or growth promoters. Anchor butter portions come from Arla, using 100% British milk, while ice cream comes from Beechdean in Bucks, made with Jersey milk and cream
Pret A Manger
The sandwich chain only uses organic milk from British farms in its coffee and often names cheeses in its sandwiches and salads. So Croxton Manor cheddar goes into its cheese and pickle sandwich, and the nutty Swedish cheese Grevé is used in its Wiltshire ham and cheese baguette. The commitment to British suppliers does not stretch as far as croissants, however, which are made with French butter
"When it comes to factors that have had a significant impact on consumer demand, provenance and traceability are at the top of the list," says Dairygold Food Ingredients (DFI). "Both of these factors now play a role when it comes to making food choices and, in turn, food manufacturers and foodservice operators are having to look at diversifying their offering."

So while a lot of imported dairy is still making its way into foodservice, things are beginning to change, particularly at the more premium end of the market. "Restaurants are trying to differentiate themselves through provenance," says Clarke, whose company also supplies butter, clotted cream and yoghurt. "It's not just a dessert with clotted cream on the menu. It's a dessert with Trewithen's Cornish clotted cream."

Changing menu trends are also prompting restaurants to source better cheeses, says Ruth Holbrook, trade development manager at Paxton & Whitfield, which supplies cheese to the fine dining and event operations of contract caterers including Sodexo and Compass. "We've noticed that chefs are becoming much pickier about the cheeses they buy," she says. "Knowledge has improved and they are more interested in things such as raw milk. A lot of that is because eating styles have changed, with restaurants serving small plates, where cheese is more of a focus. We're seeing specific cheeses being named more often on the menu. People are also eating less meat but still want something rich and flavoursome. Cheese is a good fit."

At Buchanan's Cheesemonger in London, owner Rhuaridh Buchanan is also feeling the benefit of the provenance push. The core of his business is supplying fine dining restaurants with artisan cheeses for their cheeseboards, but he has also seen business grow with much larger players, such as Gail's (bakery), Peyton and Byrne (restaurants and cafés) and Sodexo (foodservice), which are keen to work not only with smaller cheesemakers, but also Buchanan himself. "We work with our customers to find cheeses and develop them for particular products," he says. "Rather than buying the cheapest on the market, they come to us first and use our expertise. So I helped one customer develop a potted blue cheese at Christmas using Shropshire Blue from Cropwell Bishop, which was named Supreme Champion at last year's British Cheese Awards. And I've helped develop a buffalo mozzarella from Italy, but made with vegetarian rennet."

While this is all good news for smaller suppliers, rapidly rising dairy prices could present a challenge in the near future. According to the CGA Prestige Foodservice Price Index, inflation in dairy in foodservice is running at 10.4.%, driven by volatility in the global market and rapidly rising milk and butter prices. The farmgate price of a litre of milk in June was around 27p, according to AHDB, which represents a 34% increase on the year before, while the wholesale price for a tonne of butter in July stood at £5,420 - up 90% on the year before. Shaun Allen, CEO of Prestige Purchasing, which publishes the index and provides supply chain management services to the foodservice sector, says there is still some way to go for milk price rises. "I fully expect milk to hit 34p-35p as we continue into Christmas and into 2018," he says. "The current climate will test the resolve of those businesses that have brought provenance into their business models. Will they be able to carry on buying from small suppliers if prices keep rising?"

The jump in dairy costs comes on top of big increases in business rates and the national living wage, which are putting severe pressure on foodservice margins, Allen adds. At the same time, diners are tightening their belts because of concerns about Brexit. "Competition among the big chains is very hot, so they feel they can't pass price increases on," he says. "Restaurants are choosing instead to change recipes and substitute dishes, so instead of a dessert with lots of cream in, they choose something without dairy. Or instead of using mature cheddar, they'll use mild."

Foodservice operators are also looking to reduce costs by making kitchens more efficient, buying in pre-prepared dairy products, from butter in individual portions to pre-sliced cheese. "It makes sense for the big players to outsource a lot of this work," says Buchanan. "They don't want to be hiring staff to slice and grate cheese in expensive restaurant premises in central London. It's easier to get us to do it. We recently developed perfectly square slices of cloth-bound cheddar for a customer to go in their ham & cheese sandwich. Cloth-bound cheddar is hard to cut because it's made in round truckles and is quite crumbly, so we worked with a cheesemaker to develop a cheese that had a more consistent texture for slicing. There's about 25% wastage in the slicing process, but we grate this and can then sell it to another of our customers as a cooking cheese."
"The current climate will test the resolve of those who have brought provenance into their business models"

Innovative slicing processes are also a focus for DFI, albeit on a much larger scale. The company invested £1.1m in a new slicing line at its Crewe factory in 2015, enabling it to cut and pack cheese in 'shingle stack' format, so slices can be peeled away easily when needed. Other formats available from DFI include diced and grated varieties, in varying pack sizes, as well as liquid cheese for filling dough balls. A new £200k line for cubing, shaving and pressing offcuts is also being installed.

Wholesaler Harvey & Brockless has also invested in state-of-the-art ultrasonic cutting and flow-wrapping equipment at its Battersea premises, enabling it to supply cheese in a wide range of formats, including wedged, sliced, diced, grated, shaved or crumbed.

"Because of deskilling in the kitchen, chefs want solutions that make life easier for them," says category manager for artisan cheese Owen Davies. "They want different formats so they can cut down on prep times and control wastage. They also know exactly what a portion will cost."

With further price rises predicted, controlling costs is only going to become more important, whether it's cheap French brie or premium Cornish milk.