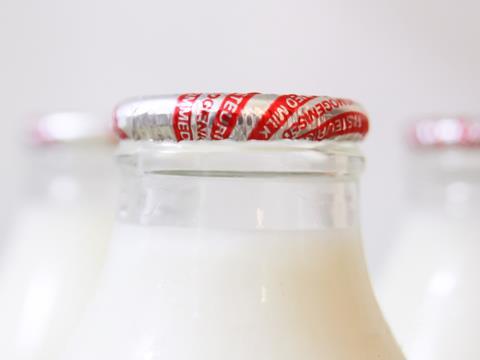 1) They are helping consumers cut back on plastic
Plastic waste has become public enemy number one since David Attenborough revealed the horrific damage plastic is doing to our oceans in Blue Planet II. And when it comes to milk, glass bottles are an obvious alternative to plastic pints.
Milk & More, which controls around half of the milk delivery market in the UK and makes 80 million deliveries to 500,000 customers every year, has gained over 40,000 new customers since January, when the final episode hit TV screens. And 90% of those new customers are ordering milk in glass bottles, according to CEO Patrick Müller.
"They watched the programme and saw the devastating effect plastic has and they want to do something," he says. "Glass bottles are an easy solution and they don't end up in the sea."
On average, a typical glass milk bottle is reused around 25 times.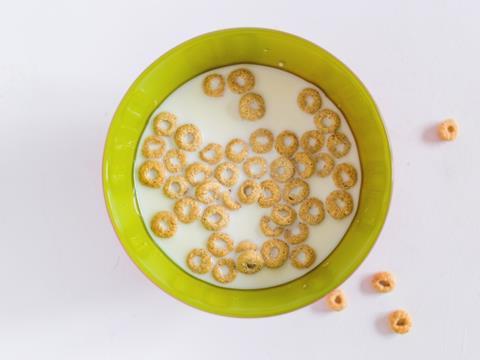 2) They sell much more than milk
Milk & More customers can now order over 200 daily essentials online – from bread, eggs and cheese to breakfast cereal, yoghurt and savoury snacks. And it's not the only 21st century doorstep delivery service offering a wealth of locally sourced produce alongside milk.
Take Creamline Dairies, which was founded in 1945 and bought Dairy Crest's milk delivery business in the north west for £1.15m in 2013. "We use a local butcher in Didsbury, a local fruit & veg merchant from Smithfield Market in Manchester and a local family baker in Stockport," says sales manager Steve Neary. "You can order online from us up until 5pm today for delivery for breakfast tomorrow. It's top end produce, the best of local. All our stuff comes from within 30 miles of Manchester. Numbers are growing, it's significant, steady organic growth."
Or Sheldons, which recently revamped its website. It charges its own fleet using solar panels and has teamed up with a "local butcher and fruit & veg wholesaler to offer quality local produce at competitive prices with free delivery". It also delivers newspapers and magazines seven days a week.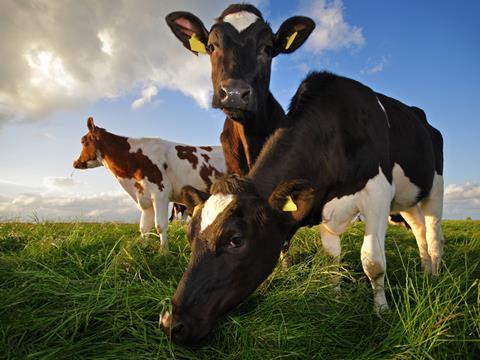 3) They'd put Superman to shame
Milkmen have always been highly regarded in society – and it's easy to see why. Supermarkets might talk the talk about corporate social responsibility, but milkmen walk the walk.
"I always have soup on board or some spare bread," says independent milkman Tony Fowler, who has raised over £300k for charity and was awarded an MBE for services to the community by the Queen (he wore a suit customised to look like a Friesian cow to the ceremony).
"Even just having someone to talk to means a huge amount to lonely people. And as people get older they get arthritis so you're a godsend if you can open a jam jar or change a lightbulb. It's amazing the little things we do, it's a fantastic role that a milkman plays in society.
"Last Saturday, in the early hours of the morning I was delivering to a customer who has a cat. It's normally very friendly but this time it kept running back to the gate of the next door neighbour. I go to the gate, I can't get through it so I go over it instead, and with my torch I can see a woman has collapsed on her floor. She was dehydrated because of the heatwave. She wasn't even a customer."
Some are even unlikely crimefighters. "A couple of weeks ago there was a burglary," says Müller. "It wasn't even a customer but the milkman drove by, saw an open door, took a look at what was happening and found a very frightened mother and her three-year-old daughter in the front room. He called the police and went back three times to check the police had arrived. She wrote me a two-page letter about how nice it was that communities are still working together and that people still care."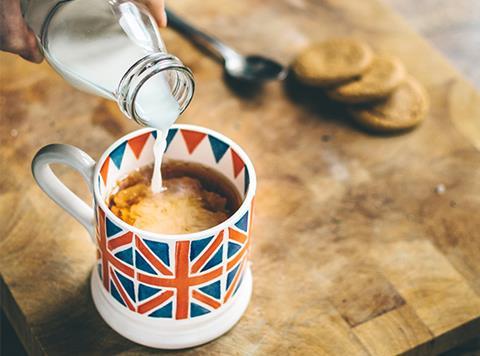 4) They'll deliver your breakfast for free
Most supermarkets won't deliver unless you make a minimum order ranging from £25 to £40. But you can order a single pint from the milkman and have it delivered the next day.
That's great for everyone – but especially the elderly, who don't need much food but might struggle to get to the shops, says Fowler. "Maybe two pints a week, half a dozen eggs, a small loaf. No supermarket will deliver that but a milkman will."
What's more, you can place and order in the evening and it will be on your doorstep the next day before you leave for work. "Order with a supermarket and you have a time slot, say Tuesday at 3pm, and you have to be there," says Müller. "This is not convenient for a lot of customers, whereas with a milkman you open the door and it's there by 7am."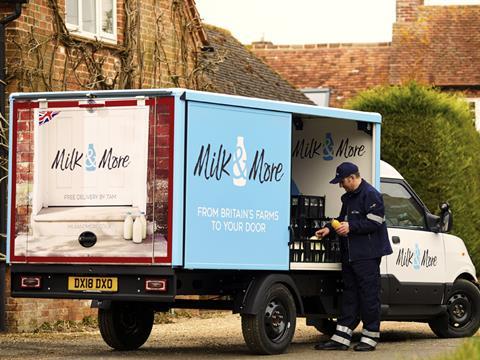 5) They've got rad new wheels
Milk floats have gone through a radical evolution, especially when you consider that until the 1950s milk was still delivered using a horse and cart. Early prototypes of milk floats started to appear in the 1930s and by 1957 there were 55,000 floats idling around the UK at a top speed of 15mph. Diesel floats were introduced as rounds became larger and needed more power to complete them, although one drawback is they are noisier than electric floats.
The latest innovation is the zero-emission battery-powered electric StreetScooter. In May, Milk & More spent £6.5m on 200 of them.
With a top speed of 53mph its 33kW lithium-ion battery can travel up to 75 miles on a 10-hour charge. A third of the Milk & More fleet is now electric and significantly quieter – important given its commitment to deliver before 7am. It also says in the first month of using the new floats Milk & More has seen a 90% reduction in operational fuel costs versus the outgoing diesel vehicles. Each float can carry 860 pints of milk plus other products in a load compartment. They are also safer – all are left-hand drive so milkmen and women can get in and out on the kerbside.
"The StreetScooter is an ideal fit, from an environmental and noise reduction standpoint, for both us and our customers," says Müller. "They are our most environmentally friendly milk floats yet."