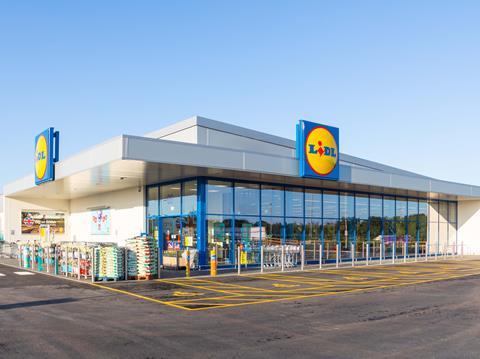 Lidl has claimed victory over arch-rival Aldi in our latest Super Grocer 33 price comparison survey.
The survey, which pits both the discounters against the Grocer's traditional supermarket giants, found Lidl's basket, costing £49.71, was 21p cheaper than Aldi's, giving it a fifth win in the seven times since the Super 33 was created.
The discounters both offered the lowest price for 26 items and both were exclusively cheapest for just one line, Lidl for the free-range eggs while Aldi was cheapest for the wensleydale.
The German discounters were in a league of their own but there were some interesting results in the chasing group.
Sainsbury's, exclusively cheapest for the Domestos, came in £10.54 more expensive than Lidl. However Nectar cardholders would have saved £3.79, taking its total down to £56.46 – with Lidl cheaper therefore by 11.9% or £6.75.
On the other hand Clubcard Prices was of very little help to Tesco's cause, the difference being just 65p, meaning Lidl was almost 14% or £8.09 cheaper than Tesco's £57.80 total after its loyalty-card discounts were factored in. Still, the loyalty-card discount wasn't needed for Tesco to come in 14p cheaper than Asda. Neither Tesco nor Asda carried any exclusively cheapest lines.
On the other hand Morrisons matched the lowest price for three items though none were exclusively cheapest. And it came in £13.74 more expensive than Lidl at £63.45.
Waitrose, which announced a fresh round of price cuts this week, was more competitive than usual however. Although its total of £65.50 was £15.79 more expensive than Lidl, it was just £2.05 dearer than Morrisons. It was also exclusively cheapest for three items – the dishwasher tablets, Newcastle Brown ale and canned spaghetti.
It also achieved the lowest rate of inflation of any supermarket in the price comparisons, at 2.2%, while the cheapest supermarket, Lidl, recorded the highest inflation at 13.9%.
Across all seven retailers annual inflation was 10.4%, though prices were down 0.2% month on month.