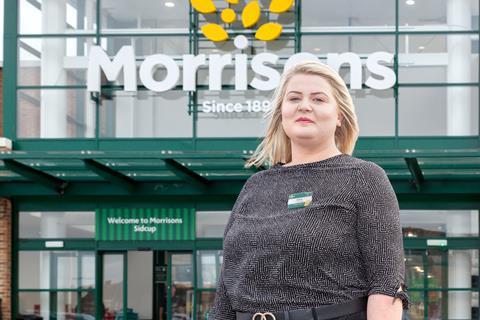 Winner: Morrisons Sidcup
Store manager: Kerry Ashdown
Opened: 2003
Size: 27,000 sq ft
Market share: 7%
Nearest rivals:
Waitrose - 0.5 miles
Lidl - 1.2 miles
Tesco - 1.9 miles
Sainsbury's - 2.1 miles
Store data source: Analysis by CACI. Call the market planning group on 020 7602 6000
How long have you worked for Morrisons? I've been in this store for nine months but I joined Morrisons two-and-a-half years ago. Before that I'd been at Asda for seven years. I'm really enjoying it, retail is similar but it's really rewarding to learn about another retailers and how they do things.

You got the maximum score for availability. What's the secret? It's about going back to basics and making sure our plans are right, making sure the night crews are delivering, but most of all it's making sure colleagues are aware of how their job impacts on customer availability. That means sharing complaints and compliments.

How hard was it to manage the recent announcement of management cuts? I've been very fortunate. The managers in my store have reacted positively and understand it's about trying to ensure more staff are on the front line. I think if staff understand the rationale behind change, they are more likely to support what is going on.

What is your advice for getting the best out of staff? Team huddles, talking. It's very important to let colleagues know they can approach you.

What Valentine's offers have captured your heart this year? We have a really competitive Valentine's meal deal. It's £15 for a main, sides and a Best Prosecco which is worth significantly more than that. We've gone quite big on alcohol for Valentine's this year.

Has there been any work carried out on the store? It had a refit about three months after I arrived. It's got an expanded health & beauty and Nutmeg range, and a wonderful 100-seater café.

How important is helping the community? Over Christmas we supported Feed the Elderly and the fire brigade, and we've tripled what we were doing last year when it comes to charity work in the community. We've got more and more staff looking to get involved.