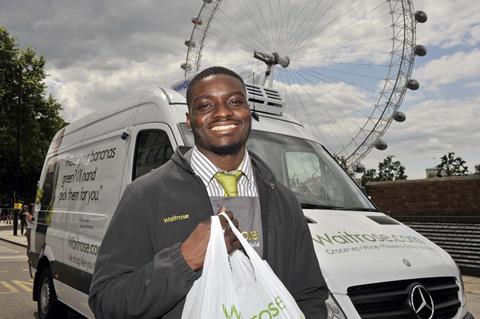 Name: Helen Keppel-Compton

Retailer: Waitrose

What work are you doing to improve availability? Strong availability and relevant substitutions matter to our customers and are key to ensuring we deliver a great service. We always want to push further. A collaborative approach across the business looking at all aspects of our stock processes and systems has delivered our best-ever online availability to date and this is something we are determined to build on. We've seen significant improvements in substitutions through hand-picking orders using better technology and giving customers a larger size or better quality of product than the item ordered at no extra cost.

You scored top marks on six out of seven criteria. How did you do it? By being customer obsessed through talking to them and listening to their feedback on a daily basis. We know we are absolutely focused on improving the things that matter the most to them. Excellent service has always been central to our values.

How are plans for your second major online CFC in north London going? We've just started recruitment for our second CFC in Enfield, which is on track to open in the spring to respond to the high demand for Waitrose.com in the North London area. It will work alongside our Coulsdon CFC in South London and our existing from-branch delivery model.

How will you achieve plans to make Waitrose online a $1bn business in three years? It's an exciting time for Waitrose.com. We're firmly committed to tripling the size of our online operation to a £1bn business over the next three years and making the most of the opportunity of Waitrose.com being, along with our shops, the only place our customers can buy our products from September 2020.

What is happening with the expansion of Waitrose While You're Away? It is now available in 817 London postcodes to test the appetite for the service before looking at whether we roll it out more widely. It has the potential to revolutionise the way people do shopping.

What is your long-term vision for the use of Augmented Reality and other cutting-edge technologies in Waitrose's online shopping? We have made significant investment in our website and apps, and in our system to manage demand and customer experience - for example, we are making it easier and more intuitive for our customers to find and book a convenient delivery slot. While technology clearly has an important role to play, our partners remain crucial to ensuring we continue to provide a great experience for our customers by picking orders accurately right through to delivering great service at the door.