Toe sucking is not something we often refer to at The Grocer (within office hours, at least) but this year has been an exception.
For in 2013 we played a pivotal role in bringing about the return of ice cream brand Funny Feet – a product as much a part of the eighties as the mullet, The A-team and the Filofax.
The strawberry-flavoured lolly – so pink you'd have thought Barbie had a hand in its development – was relaunched by Unilever in September after attracting more than 6,000 votes in our Bring Back A Brand campaign. And it seemed to give Unilever a taste for the retro: within weeks of the Funny Feet announcement, the company revealed that Dracula – made from vanilla ice cream covered in strawberry jelly and a cola coating – was also coming back from the dead.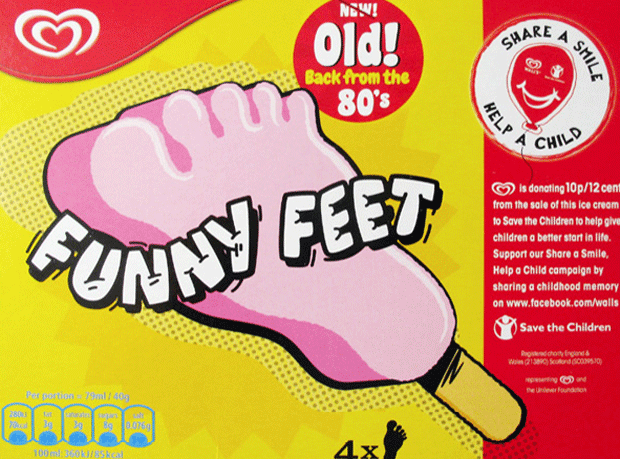 Both relaunches unfortunately came too late to benefit from this summer's heatwave (although I imagine a brand called Dracula would prefer to stay out of the sunlight anyway).
What they missed out on was incredible demand for handheld ice creams that – as revealed in today's preview from the upcoming 2013 Top Products Survey – drove a 5.6% increase in volumes, while value rose almost 10%.
The surge in demand gave the industry an ice cream headache (geddit?) and, although there were reports of some lines going out of stock, suppliers pulled out all the stops get ice creams where they needed to be – into customers' hands.
Less of a concern – logistically, at least – were ice cream tubs. Sales have been virtually static year-on-year to date and suppliers will be hoping the Christmas festivities, traditionally a boom time for ice cream, will deliver an end-of-year gift. With a steady stream of NPD including super-premium tubs and new bite-sized sharing products, suppliers have certainly done all they can to tempt shoppers.
And consumers will have to bite in a big way if Unilever ice cream brand director Noel Clarke is to realise his ambition and see the market double in size from £1bn to £2bn. But he makes some good points – particularly with regards to how little we consume per person compared with other places including New Zealand, Ireland and the Nordic countries.
For our part, we're hoping Funny Feet will help the category take its next steps towards that target.
Watch our interview with Unilever's Noel Clarke here. And read more of our Top Products Survey here.