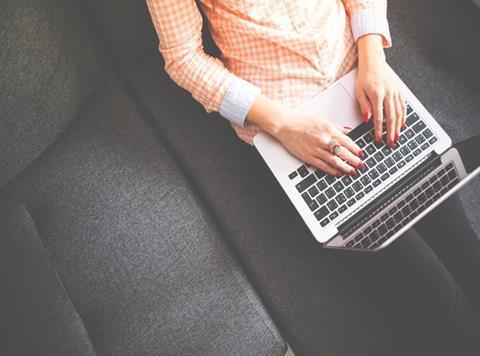 When is Lidl UK going to start selling online? According to the discounter it's a question of 'if', not 'when'.
"That's the official line," Lidl UK's digital director, Alex Murray, told me at last week's Internet Retailing Internet Expo, an addition that may have seemed necessary because we'd just seen clear clues the opposite was true.
Murray had taken part in a debate about e-commerce in 2020. He'd been billed as Lidl UK's director of e-commerce. And if it was a secret that Lidl planned to begin e-commerce by 2020, the moderator of the discussion didn't know it.
His opening question to Murray was: "You're not actually trading online yet at Lidl, are you, but your plan hopefully is in 2020 that you are doing so. So how are you getting there?"
He didn't correct the moderator, who later did it again.
Murray talked about the continuing importance of the store before adding: "There are certain aspects of shopping that are completely uninteresting physically for people to do. The interesting opportunity is to find any sector where physical shopping is a chore. And if it's a chore, what other channels can pick up that slack? What are the ways we can lift that burden away from people?"
He also spoke about "giving consumers back their own data" so they can see, for example, if they "have a tendency to opt for high salt content" and ask "could you always recommend me another option, a lower-salt alternative?"
"Is this going to be part of your 2020 vision, looking at that, when you launch the grocery shopping?" the chair asked.
"Well, getting up and running online will be a good start," replied Murray.
He went on to give more clues as to how Lidl might do that, if it's the intention, and the potential obstacles. "The investment required to set up the sort of infrastructure to deliver groceries is eye-wateringly expensive," he said.
In a separate talk on chatbots, he described Lidl's AI-powered 'winebot', introduced in January this year to advise customers on wine through Facebook Messenger. "The goal is very much that when and if we do sell [online], absolutely we will connect it up to sell the wines directly," he said.
And he told The Grocer about a new customer service chatbot due to be online within a year to deal more broadly with straightforward customer enquiries.
So could this be used to directly sell customers those items that are "completely uninteresting" to buy in store? Items that can be delivered by post to avoid the expense of a delivery infrastructure?
Lidl is part of the Schwarz Group, which has trialled "many different online ventures in recent years," according to analysts LZ Retailytics.
"In Germany, the Netherlands, Belgium and the Czech Republic, Lidl already offers non-food items and wine online, with orders fulfilled via the postal service," says senior analyst Lisa Byfield-Green.
"LZ Retailytics estimates the group will generate €1.08bn from these online banners in 2018 and will continue to extend the service into new markets."
However, plans to open a trial click & collect store in Berlin were shelved last year.
After his talk, Murray told The Grocer: "I'm happy to go on the record and say of course our customers would like to be able to order online… But as a business we have to be able to offer our customers something that is compelling, high-quality, that reflects our brand, that's differentiated, that's sustainable. Otherwise we're tinkering and it's no secret to you or anyone else that online grocery is an incredibly difficult business."
So we'll still have to wait for a few more answers. But perhaps only until 2020.