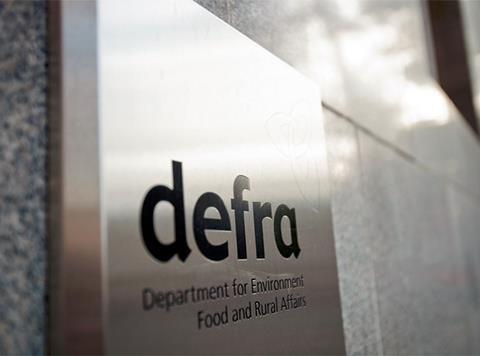 "This report is based on hypothetical and highly unlikely scenarios that do not reflect the government's negotiating position."
That was the scathing response from Defra today as it dismissed the latest study into the implications of Brexit by the AHDB – a non-departmental public body whose ultimate parent organisation is… you've guessed it… Defra.
AHDB's crime was to publish the latest in its regular Horizon reports – which look at the potential implications of Brexit on the agricultural sector – and this particular report made for some especially grim reading, with AHDB analysts suggesting average farm profitability could drop from £38,000 a year to just £15,000 a year in the worst case scenario.
The levy board suggested a trade relationship that remained as close to the status quo as possible (by, for example, retaining access to the EU single market) could actually deliver modest increases in farm incomes after Brexit.
But it also warned that going down a tariff-free route, or reverting to WTO rules, could both deliver hugely negative outcomes to the bottom lines of already vulnerable UK farmers.
Let's be clear here, this was not a report emblazoned in the EU flag and advocating a reversal of Brexit. But after being slapped down by Defra, AHDB chief strategy officer Tom Hind pointedly told The Grocer that the aforementioned "hypothetical scenarios" represented a "cross-section of plausible outcomes: best case, worst case and a middle road".
AHDB's message was directed at the industry, he added: "Prepare for the worst, plan ahead." To wait and see was "a high-risk strategy" he insisted.
Which begs the question: is government actually preparing for all eventualities?
Alarmingly, that's still about as clear as mud. As the cabinet jockeys for position behind its lame duck prime minister, the government's view on all things Brexit and food-related is arguably as muddled as it has ever been during the past 18 months.
Fruit & veg growers continue to warn of a disaster over the lack of migrant labour, yet the Home Office didn't even commission its Migration Advisory Committee until the summer, and it won't report back for months to come.
The chancellor even warned today that the government wouldn't spend any taxpayers' money on preparing for a "no deal" Brexit until the very last moment – in haunting echoes of the previous administration, which insisted it wasn't even preparing for the eventuality of a 'no' vote in the referendum. And yet the PM continues to insist that "no deal is better than a good deal".
Defra has yet to provide any information to corroborate its own analysis of post-Brexit implications for the food industry, and instead trots out the same platitudes about how our farmers "will be able to focus on growing, selling and exporting more fantastic produce". Indeed, the most recent intervention from Defra on exactly how things will work after Brexit was when Michael Gove highlighted that well-known booming market for British pig's ears in China.
The clock towards Brexit is ticking, the industry is watching, and yet the silence from government is deafening. If it isn't careful, the only pig's ear we'll be hearing about is the mess the food industry is in.