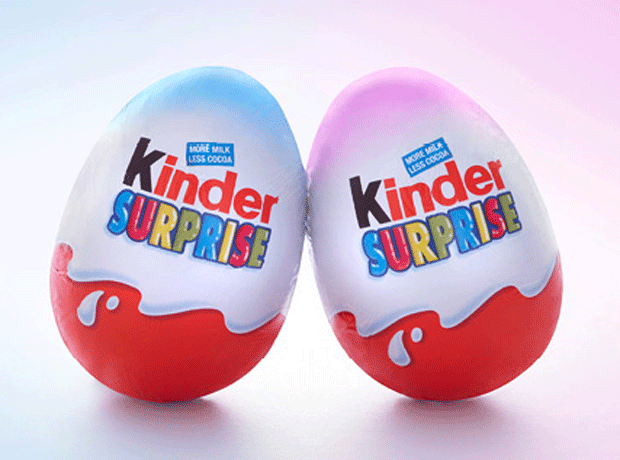 Selling chocolate to kids - and with a free gift inside - might seem child's play but it takes first-rate market knowledge, heavyweight investment, spot-on delivery and innovative ideas to deliver incremental annual growth worth nearly £20m in such a mature market.

That's exactly what Ferrero has done with Kinder Kids, making it grocery's fastest-growing food brand in our 2014 Top Products report and elevating it from 127 to 103 in our 2015 Britain's Biggest Brands ranking.

Despite the 2013 launch of Kinder Surprise Pink & Blue prompting claims of sexism from some quarters - the former containing toys such as Barbie dolls; the latter Transformers - the launch has been vindicated at the tills, with 58% growth.

It also impressed our judges. "This move was a triumph for proper consumer understanding over political correctness," said one. "So simple yet what a huge impact," said another.

That's not all. Kinder Kids has upped marketing spend by 44% over the past two years, making it the biggest spender in children's confectionery. Activity has included TV ads, bespoke shelf ads and point-of-sale displays for Kinder Surprise Pink & Blue.

A push into sharing bags with the launch of individually wrapped Kinder Chocolate Minis, With Cereal variants and Choco-Bons in resealable bags has also fuelled growth.

But getting kids to eat more chocolate isn't the secret to Kinder's success, said one judge. It's appealing to their parents. "By providing products of no more than 150 calories per portion, Kinder has done this with real finesse," said one judge.