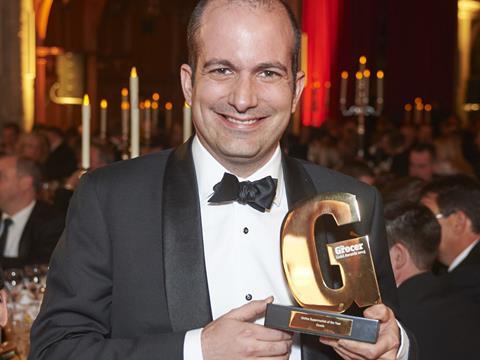 The world's largest online-only supermarket was the clear winner of this award in 2015 - and not just because it made a profit for the first time.

Launching Morrisons.com without a hitch, Ocado's own range and sales both grew impressively, while the online grocer managed a 99.3% order accuracy.

"Ocado proved it could deliver as a retailer and as a service provider at the same time," said one judge. Another praised the company's "smart platform", which Ocado "leverages in innovative ways". Judges also praised the efficiency of Ocado, with each van delivering to 160 shoppers per week and product wastage down to just 0.8%, which it says is the lowest in the world.

"The world's largest online retailer is not only profitable but providing solutions for international retailers that want to go online," said one judge, pointing out that Ocado is not just an online grocery platform for consumers, but that their infrastructure now represents a major value proposition for other companies to launch online. This is "pushing what can truly be done online" with "great tech".

Ocado grew ahead of the market, increasing its customers by 17% to 453,000, while sales rose 15.3% to £972.4m despite the deflationary environment.

On the own-label side, its range grew by 47% to encompass 650 products, and Ocado also increased its overall range by 26%, which takes the number of SKUs on offer to over 43,000.

At the same time it increased its non-food range by over 50% and says more than a third of baskets now contain at least one non-food item.