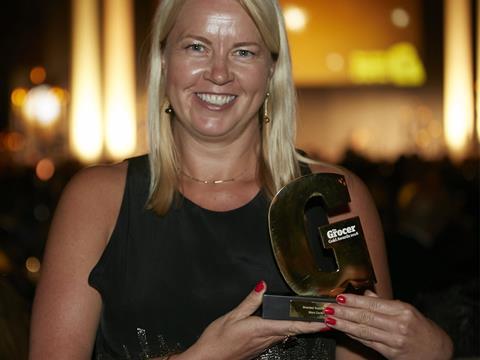 Mars Confectionery waltzed away with the trophy following one of the closest battles for Branded Supplier of the Year in recent memory.

Mars topped the confectionery category in the first round of scoring. Buyers said it showed "great insight, product development and a collaborative approach".

Another praised its "good range of products along with NPD" while another buyer said Mars demonstrated solid "understanding and knowledge of the category and shopping missions".

As for the Mars team itself, buyers described them as "flexible, innovative and proactive" and they had "a clear desire to drive both businesses forward".

That performance saw Mars shortlisted along with 16 other branded suppliers for the overall award.

And they by no means had it all their own way. Alpro, P&G and Propercorn were firmly in the running when a select group of commercial directors from leading supermarkets, wholesalers and symbol groups were asked to judge the 16 brands on a range of criteria including category management skills, consumer insight, production quality and technical knowhow.

However, Mars emerged victorious, scooping the highest number of votes and more warm words in the process.

"Mars works closely with us to develop the category, with input into space management and ranging as well as market information and relevant promotional planning," said one. And another opted for Mars because its "philosophy of 'mutuality' is good for all concerned in the industry and society".