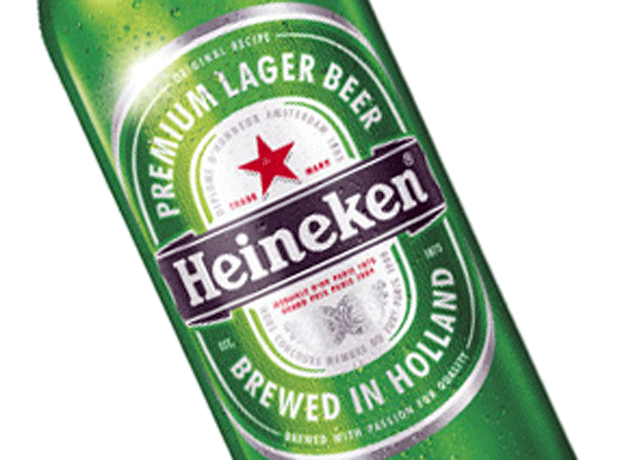 Alcohol
Branded winner:
Heineken
Buyers say: "Heineken builds on its relationships at store and senior management level with a strong account management team." "With the willingness to invest both time and money, they have ensured our retailers are at the forefront of any NPD or category development work."
Heineken says: "We work closely with our customers to understand their needs and provide solutions to deliver against them, offering impartial advice on how to unlock growth opportunities the category presents. The nomination is a fantastic reward for outstanding teamwork across a number of Heineken departments and the vital contribution they make."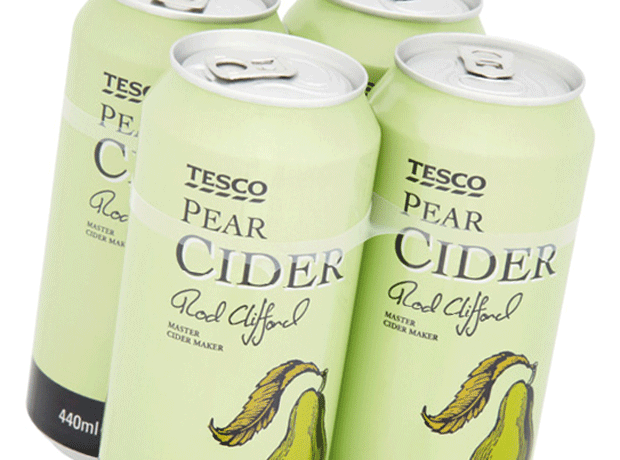 Own-label winner:
Aston Manor
Buyers say: "I picked Aston Manor due to the quality of its product, its consistently prompt delivery and its good level of customer service." "We are delighted with the long-term relationship that we enjoy with Aston Manor and the capability and sustainability of the business."
Aston Manor says: "Own label is a core focus in our business and we are dedicated to responding to customer needs and using our insight to create opportunities for the retailers we work with. We believe our strength as an independent, well-funded business is that we are flexible, nimble and focused on the cider category."
Ambient
Branded winner:
Heinz
Buyers say: "Heinz delivers outstanding service, is innovative and always understands what our customer wants." "It is proactive in supporting the category and working with us to increase share." "It has delivered a strong sales performance and an effective PR strategy."
Heinz says: "Heinz continued to drive innovation in the beans category with two exciting new products. These launches have enabled Heinz to cement its position with retailers as the architect of category growth. In the coming year, we will build on this success with exciting news designed to drive innovation, offer great value and meet consumers' needs."
Own-label winner:
Loverings
Buyers say: "Loverings takes a much-welcomed proactive approach to dealing with us. Its communications are excellent, and, as the buyer, this gives me all the assurance I need that our high expectations of own-brand quality and punctual delivery are consistently met."
Loverings says: "We are delighted to win this prestigious award, voted by the people that matter to us most - our customers. It is testament to the professionalism, commitment and passion of everyone at Lovering Foods to deliver high-quality products and provide class-leading technical, NPD and logistics to meet our customers' needs."
Biscuits & cakes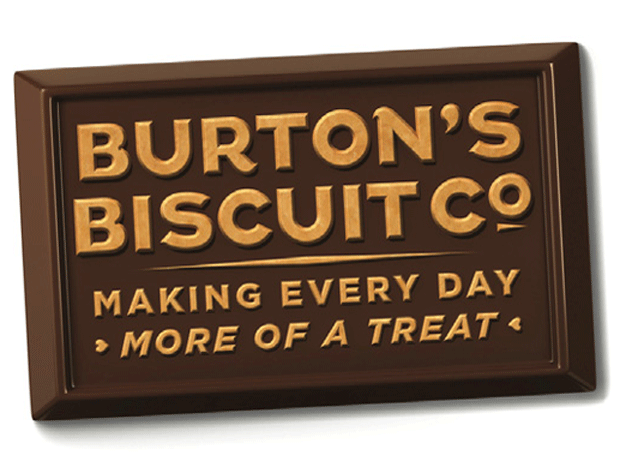 Branded winner:
Burton's
Buyers say: "Burton's has worked collaboratively with us to drive business forwards." "It has been flexible with promotional strategy and very reliable with deliveries and quality." "The account manager is thorough, creative, engaging and a pleasure to work with."
Burton's says: "We are delighted to come top of this category for the third year running. Focusing on our power brands via an extensive innovation programme supported by significant brand investment has helped us achieve a record market share. We pride ourselves on our strong working relationships with our retail and wholesale partners."
Own-label winner:
United Biscuits
Buyers say: "Our vote goes to United Biscuits. Over the course of the past year, it has changed its approach for the better. Its strategy is significantly more collaborative and the result has been the optimisation and improvement of our joint performance."
United Biscuits says: "Our dedicated own label commercial and technical team works with customers in all trading channels to develop profitable opportunities. We believe that strong commercial insight, excellent product quality, competitive pricing and focused project management are all essential drivers to be successful in this category."
Bread & bakery
Branded winner:
Allied Bakeries
Buyers say: "We chose Allied Bakeries as our number one in this category for consistently delivering an over 99% service level on bread." "Allied always delivered fresh bread to every single shop, every single day, and improved availability for our customers by 0.5%."
Allied Bakeries says: "It's great our customers have recognised us as branded bakery Supplier of the Year for the fifth year in a row. We are passionate about innovative NPD and providing the very best service and quality to our customers. We've invested significantly in both product innovation and manufacturing processes in the last 12 months to do so."
Own-label winner:
Village Bakery
Buyers say: "Village Bakery (Coedpoeth) has been servicing us with a range of bread and rolls. This year we undertook a major project with it, which meant it undertaking a massive amount of work to get up to our own-label standards. It delivered service levels of 100%."
Village Bakery says: "We work hard to deliver the very best goods, service and support to our customers. This award recognises that hard work. As a family bakery business, we are truly passionate about the craft of baking and the quality of our products we bake, and we have been lucky to work with the very best of retailers."
Cereal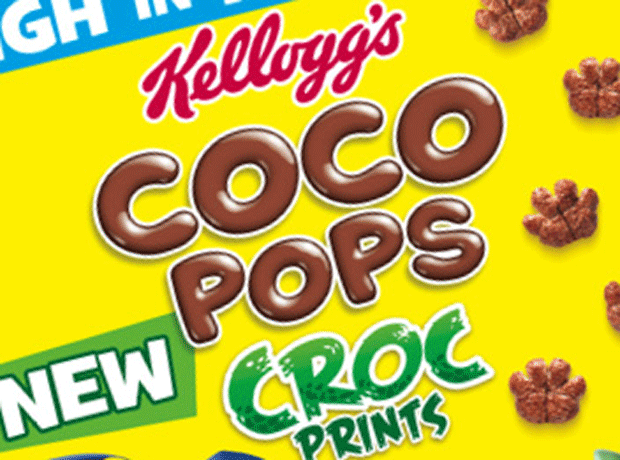 Branded winner:

Kellogg's
Buyers say: "Excellent account management. Kellogg's is always responsive, willing to trial new ideas and work alongside us in developing and executing new strategies." "Supporting price-marked packs has driven our cereal sales to outperform the rest of the convenience sector."
Kellogg's says: "When it comes to Kellogg's, you can't escape the fact that it equals breakfast in the minds of so many families. We are the world's leading producer of breakfast cereals, with more than 100 years of heritage, and our products are in over 180 countries. We are also celebrating our 75th UK anniversary this year, which makes winning even more special."
Own-label winner:
Morning Foods
Buyers say: "Morning Foods has had a responsive approach to NPD management, and delivered great products exactly to the brief that they were given and inside very tight timelines." "It has demonstrated the ability to get new products to market in short timescales."
Morning Foods says: "We are very pleased to have won this category, and to have been shortlisted for this award. It just goes to show just how much hard work everyone that works at Morning Foods has put in to developing and constantly improving the private label lines across all the cereal categories we supply."
Chilled
Branded winner:
Kerry Foods
Buyers say: "The level of support, advice and activity given to our retail members and sales teams has been outstanding." "The supplier has embraced our plans to dovetail its plans into a joint business plan that has delivered like-for-like sales growth across a number of key categories."
Kerry Foods says: "This reflects really well on the wider team and how our customers perceive us. It's about getting it right first time, it's about delivering great NPD, it's about using the latest technology. It's great to be recognised as there is a lot of hard work at all levels that goes into what we do and not everyone always gets the pat on the back they deserve."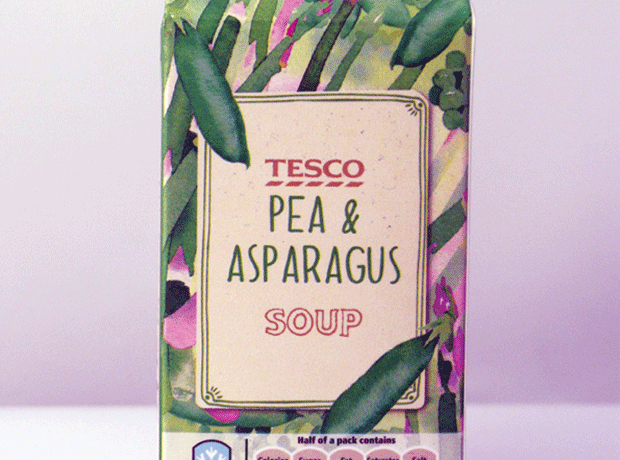 Own-label winner:
BakkavÖr
Buyers say: "BakkavÖr has taken a collaborative and innovative approach in helping us improve the things that matter to our customers when choosing their ready meals." "It has shown willingness to invest into factories to ensure that as a team, we innovate ahead of the curve."
Bakkavör says: "We pride ourselves on our in-depth understanding of our markets, customers and consumers, and ensure that innovation is at the heart of what we do. Through working closely with our customers, we use this knowledge and approach to develop and launch products that best match consumers' lifestyles."
Confectionery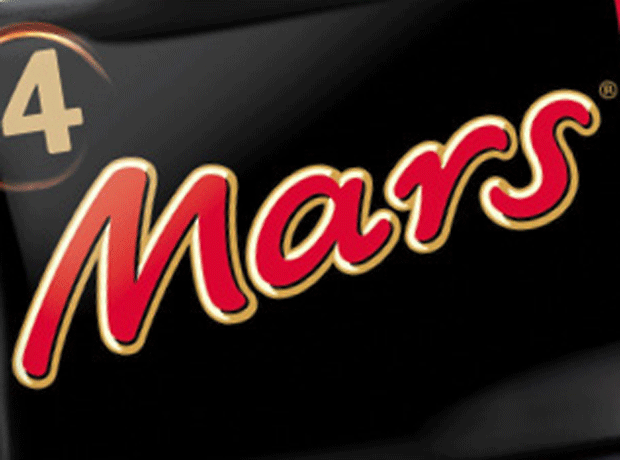 Branded winner:

Mars Chocolate
Buyers say: "Account handling has been of a very high standard, with excellent market data and a proactive approach." "Consistent promotions with PoS running through depot to retailer and consumer, all backed up with a reliable service level and a quality product."
Mars Chocolate says: "We are proud to have won this category due to its connection with our retailers. Our relationship with retailers is something that we are fully committed to and we work closely with them to help them grow sales and capitalise on opportunities. With an exciting year ahead of us, we are very much looking forward to the next 12 months."
Own-label winner:
Ludwig
Buyers say: "As our own-label chocolate supply partner, Ludwig has worked closely with us throughout a large, and very successful, range extension. As a result, we have grown sales by 25%." "Ludwig has also been able to show it can support the needs of retailer and consumer alike."
Ludwig says: "We are absolutely delighted to be voted the Category Supplier of the Year for Own-Label Confectionery. We consistently produce outstanding value-for-money chocolate products across block, countlines, boxed chocolates and buttons, leading to very high consumer satisfaction and repeat purchase."
Crisps, nuts & snacks
Branded winner:
Walkers
Buyers say: "Excellent in-store theatre and promotional execution of NPD." "Great above-the-line support & below-the-line activity." "Walkers has been efficient in all areas of trading, with a brand-leading range supported by good marketing initiatives and promotional support."
Walkers says: "Winning this award for the fourth consecutive year is a great achievement for Walkers, and the fact the award is voted for by our customers makes us feel very proud. It's been an amazing year for us and we recently became Britain's second-biggest grocery brand. A big thank you to all those who voted for us - we look forward to another exciting year ahead."
Own-label winner:
Kolak
Buyers say: "An increase in range size this year has resulted in significant sales growth, and Kolak have not missed a beat, ensuring we stay in stock throughout the year, with excellent product quality. Now being rewarded with volumes 250% higher than originally forecast."
Kolak says: "This is a testament to the hard work and dedication that everyone at Kolak has shown in meeting and anticipating the needs of our customers. With the opening of our state-of-the-art snacks premises, Kolak will continue to be the pioneers in innovation and product development, making us the ideal partner for customers."
Dairy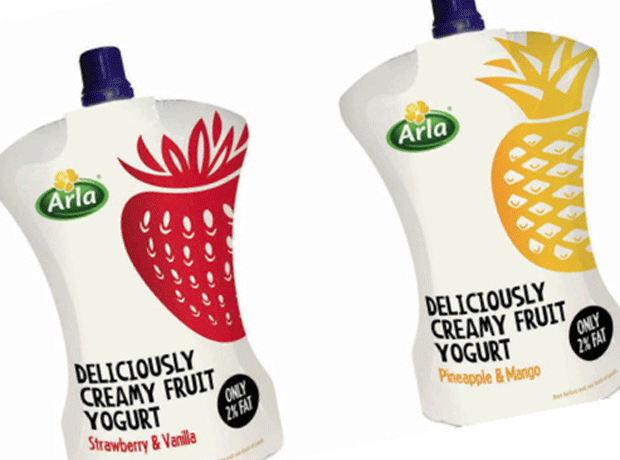 Branded winner:
Arla Foods
Buyers say: "Arla continues to invest in its brands both above and below the line." "It has been supportive in terms of unique activity and fresh thinking, and has class-leading availability." "Arla is receptive to new ideas and has strong account management."
Arla Foods says: "We keep driving good growth on all our brands. NPD such as Lurpak Lightest and Anchor Unsalted have driven genuinely incremental growth. Our marketing campaigns on Lurpak and Cravendale have won lots of awards but more importantly driven growth. New brands like Lactofree and Starbucks continue to deliver outstanding growth."
Own-label winner:
Arla Foods
Buyers say: "Arla Foods has, in a competitive marketplace, grown the own-label value share of our milk business by over 13% in 2012." "They have managed to balance the needs of their suppliers with the needs of their customers to the benefit of all parties."
Arla Foods says: "We are thrilled to have won the Own-label Dairy Supplier of the Year again. We try to build collaborative relationships with our customers where possible and jointly develop strategies and plans to grow together. Thank you to all the customers who voted for us, we are absolutely delighted."
Desserts (chilled & frozen)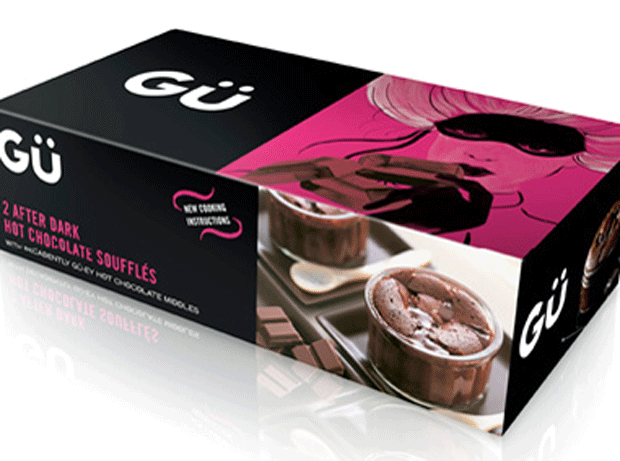 Branded winner:

Gü/Noble Foods
Buyers say: "Noble [which bought Gü in 2010] provides good category management throughout the range, with a well thought out business plan that continues to deliver strong sales." "Its advertising and brand execution are excellent and looks fantastic on print and on shelf."
Gü says: "Gü stands for quality, expertise and innovation in the dessert category. That is what we strive to consistently deliver to our customers as we work with them in our continued efforts to drive growth. That's why it's so fantastic to have been voted the category winner for Branded Desserts in The Grocer Gold Awards by our retail partners."
Own-label winner:
Ministry of Cake
Buyers say: "Ministry of Cake worked very closely with our NPD team to completely revamp our frozen gateau range." "They delivered fantastic improvements within budget and on time, and now produce a range of high-quality, great value products we are proud of."
Ministry of Cake says: "Ministry of Cake has been around since 1865 - and a business like ours just wouldn't be here today unless it was absolutely focused on delivering for its customers. So we are really proud to win this award, because it's not just about the product we make, it's more about how we do business."
Frozen
Branded winner:
McCain
Buyers say: "McCain has been fully understanding of the needs of our retailers and collaborative workings on joint business planning to produce growth results in sales by supporting all the initiatives needed." "In the last 12 months McCain delivered some excellent NPD."
McCain says: "We're delighted. We always invest heavily behind our marketing programmes, innovation, category development and shopper activation to maximise brand and category growth. At the heart of everything we do is a collaborative approach with all our customers to ensure the best possible activation with their shoppers."
Own-label winner:
Sea Farms
Buyers say: "Great relationship and account management." "Exceptional support in a project where we installed frozen shellfish next to the fish counters." "Sea Farms supported a shipping project that enabled a logistical saving to both businesses."
Sea Farms says: "It's very kind of the retailers that voted for us. We are delighted to come top of the category and will continue to look after our customers as best we can, keeping our heads down to do the very best job for our customers and to improve private label. End of story!"
Fruit, veg & salad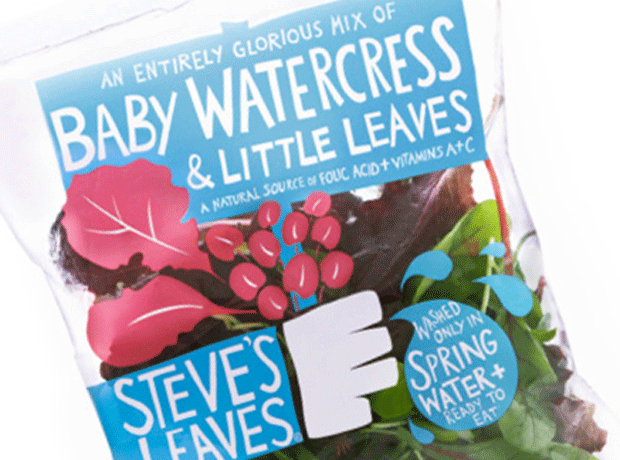 Branded winner:

Steve's Leaves
Buyers say: "Steve's Leaves has led the branded market in producing bagged salad leaf and bowl ideas." "Steve's Leaves has consistently used very exciting as well as novel packaging, and has maintained a keen focus on quality, as well as selecting special and unique leaves."
Steve's Leaves says: "Steve's Leaves is delighted. Our bright and distinctive products exactly reflect what we're all about - we are a bunch of pioneering farmers who grow tasty nutritious baby leaves with a light touch and a clear conscience - where Steve's Leaves produces the freshest and most innovative leaves, washed only in the finest spring water."
Own-label winner:
KS Coles
Buyers say: "With fresh thinking and by implementing new and creative sourcing options, Coles has provided us with excellent service and availability during a challenging season." "It has provided first-class communication and collaborative working."
KS Coles says: "We are thrilled by this. It's been a very hard season with the weather and demand is high, but we have made the best of what we have produced and given that to our customers. We ensure that we are always able to supply and never let the customer down - and that has obviously resonated with buyers."
Hot beverages
Branded winner:
Kraft
Buyers say: "Kraft has excelled in delivering great branded new product development, like the Tassimo Costa coffee pods and Millicano decaff, alongside a great support plan for our stores." "Kraft has delivered a robust business plan that has exceeded expectations."
Kraft says: "We are delighted to have come top of the category for Branded Hot Beverages. We've had a great 12 months, with innovation across all of our brands and ongoing investment into the categories in which we operate. It's fantastic and we're very much looking forward to celebrating with all the other category winners at the Grocer Gold Awards in June!"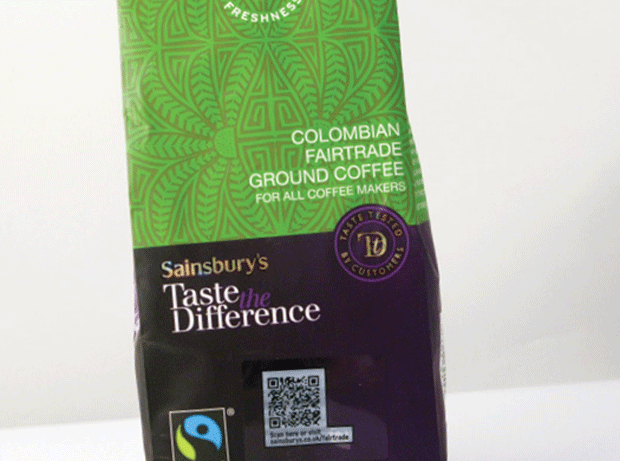 Own-label winner:
Finlays
Buyers say: "We switched to Finlays a year ago. It works extremely hard for our business, delivering great product and support." "Finlays is totally engaged in our business and goes above and beyond what is expected of them, and shows great dedication. It is now one of our most valued suppliers."
Finlays says: "We are committed to working in partnership with our customers to ensure we bring the most sustainable and best quality products to market. Using our bush-to-cup knowledge, we believe in adding value and driving growth in both our customers' ranges and the category alike."

Household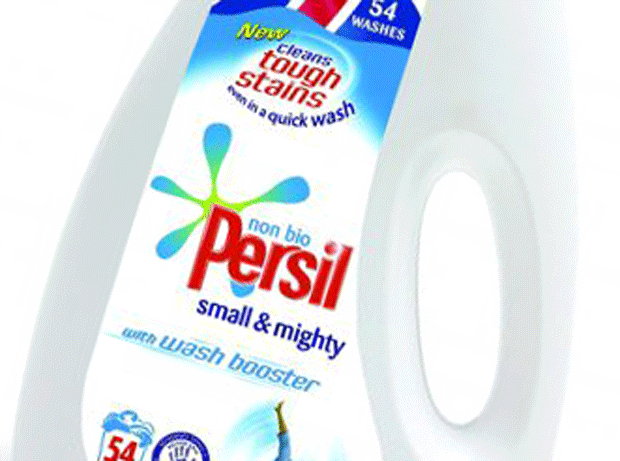 Branded winner:

Unilever
Buyers say: "Unilever has repeatedly brought innovation to the market, bringing interest and innovative in-store activity to what can be an otherwise stagnant area of the market." "Unilever has demonstrated a desire to grow with us and supported our plans to drive greater customer loyalty."
Unilever says: "We are very pleased to hear we've won Branded Supplier of the Year in both the Household and Personal Care categories. Unilever is committed to driving growth across both categories by working in constant collaboration with all of our customers. We always look to work in true, inspiring partnership with our customers in order to drive growth."
Own-label winner:
Star Brands
Buyers say: "Star Brands is new to our business but has impressed us from the off. Its small size, flexibility and positive attitude give them a real point of difference." "Star has a strong focus on service, delivering projects on time, and consistently achieves delivery standards of 100%."
Star Brands says: "Star Brands is delighted to have come top in the own-label household category and we would like to thank all our customers for their recognition - our aim of delivering great product quality, value and service will continue, so that we support their categories and growth in return."
Infant care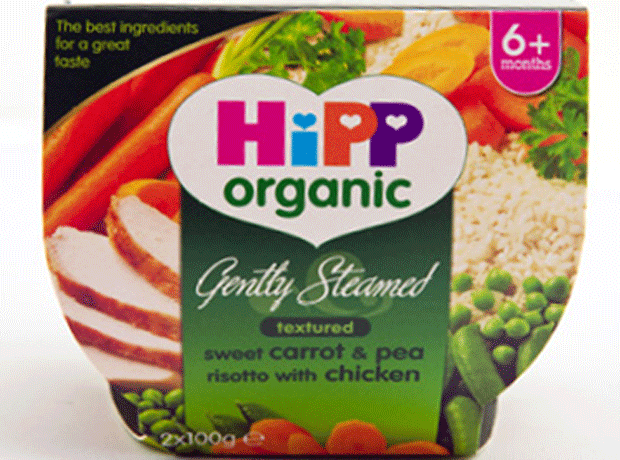 Branded winner:

Hipp Baby
Buyers say: "Hipp are a rarity in the infant care category in terms of their humble approach and supportive and flexible attitude, which has been gratefully received while we refocus on the baby category." "Hipp's traditional way of working makes for a collaborative trading relationship."
Hipp says: "To be recognised in this way by our retail customers is a tremendous accolade and we hope reflects our commitment towards developing strong working relationships with our retail partners.The award reinforces our belief in creating exceptional quality organic babyfood so that parents can rest assured that they are giving their baby the best possible choice."
Own-label winner:
Nice-Pak
Buyers say: "Nice-Pak is consistently reliable in terms of account management and supply." "Nice-Pak has delivered 100% and invested in the category to support our brand." "Nice-Pak is my number one supplier of own-label infant care for 2012."
Nice-Pak says: "For Nice-Pak to be awarded this title for the third consecutive year is testimony to the dedication of our fantastic team of people. Despite the prevailing economic challenges, they have never stopped pushing to help our customers raise the quality and desirability of their wet wipe product ranges."
Meat, fish & poultry
Branded winner:
Gressingham
Buyers say: "We have chosen Gressingham for its professionalism in managing our business and developing a refreshing new innovative packaging format to drive new sales, reacting to challenging markets." "Gressingham has added incrementally to the value of poultry."
Gressingham says: "We are delighted to have been shortlisted for the Branded Supplier of the Year award. We rebranded our products last year to create a distinctive identity to give confidence and visibility to our range, and also created a new range of leg and breast products with pour-over sauces to make cooking with duck even easier."
Own-label winner:
Cranberry Foods
Buyers say: "Cranberry Foods has delivered excellent service levels under demanding circumstances, with a consistent high level of account management." "Cranberry has shown great new product development, as well as the support needed for us to drive our business forward."
Cranberry Foods says: "Our integrated supply chain model starts with British farmers and continues seamlessly to deliver our customers quality product, on time, every time, 52 weeks a year. Cranberry puts integrity and a commitment to people at the heart of everything it does."
Personal care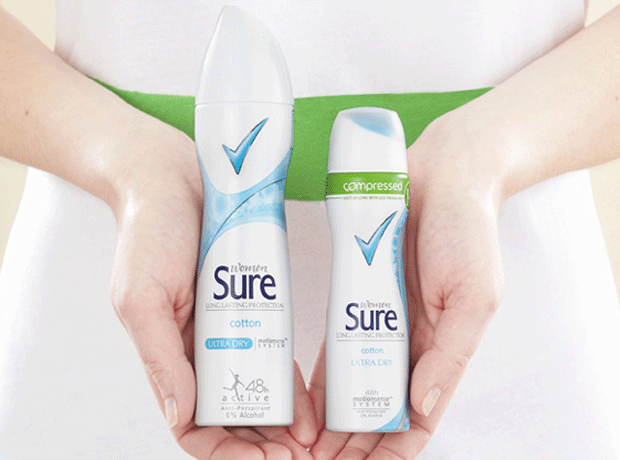 Branded winner:

Unilever
Buyers say: "We have gone for Unilever, thanks to its effective Lynx NPD (Apollo) and consumer marketing, supported by competitive price-marked packs." "Unilever did a lot of great work in supporting the health & beauty new range change process in some of our stores."
Unilever says: "Our continued focus on delivering market-leading innovation within the personal care category has allowed us to bring several new products to market in the last year. Unilever brought exceptional value to both our customers and their consumers, through the introduction of Lynx to the Hair category or Vaseline 2-1 Anti-Bacterial Hand Cream, a true innovation."
Own-label winner:
Solent
Buyers say: "Solent has supported our own-label plans in oral care and helped structure our packaging relaunch." "It has a great team, which supports our buying and technical teams to a high standard, meeting deadlines and following up with action."
Solent says: "We have placed significant investment into our manufacturing capability and team infrastructure to grow with our strategic partners and are delighted to have won the own-label personal care supplier award. With a focus on category management, innovation and investment, we look forward to continued growth in this sector.

Petcare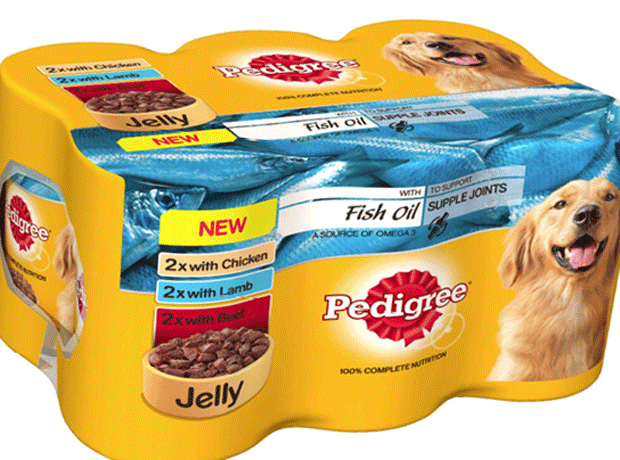 Branded winner:

Mars Petcare
Buyers say: "Mars Petcare has always worked collaboratively with us in an objective, unbiased way, to deliver significant growth in our petcare category. It has also done this while consistently delivering absolutely outstanding levels of customer service."
Mars Petcare says: "We are delighted to have been voted as category winner for branded petcare. We are passionate about pets and believe that our products enhance the strong bond between them and their owners. Being acknowledged in this way demonstrates the link between our passion for pets and the importance of nutrition to their health and happiness."
Own-label winner:
Tolsa
Buyers say: "Tolsa has delivered outstanding service levels and continued innovation in a mature market." "Tolsa is very receptive to new ideas and has driven value into the category with added value propositions and eco-friendly products such as wood pellet substrates."
Tolsa says: "We are an international Group whose objective is to grow profitably in order to lead consumer and industrial markets. We base this on two pillars: innovation and productivity in everything we undertake and an obsession with providing our customers with the best service possible."
Soft drinks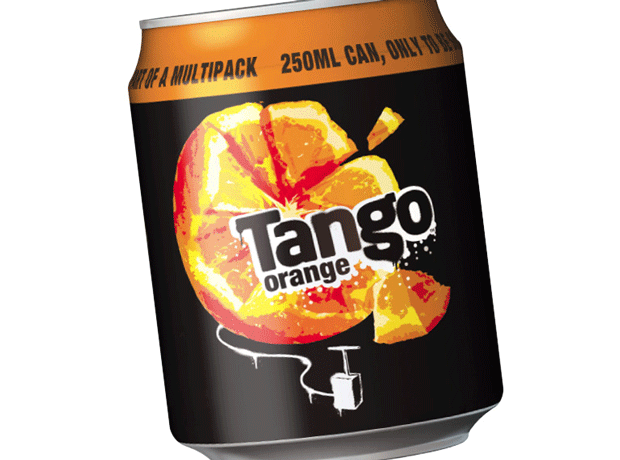 Branded winner:
Britvic
Buyers say: "Britvic understands our market and works with us to provide the best possible promotions." "Despite a challenging and busy year, Britvic has continued to use its branded portfolio to offer customers a viable opportunity, to be the brand/market leader."
Britvic says: "Britvic Soft Drinks is dedicated to creating and building brands. We have a strong track record of delivering successful innovation and pride ourselves on engaging in-store activation to help grow the category. We would like to thank our customers, all of whom are hugely important to us as we develop new soft drinks solutions for the future."
Own-label winner:
Cott Beverages
Buyers say: "Mainly it comes out top for its consistently high quality of product, but also Cott always deals with us professionally." "Cott provides us with a high level of customer service." "It maintains a low profile compared with big brands, but it is a very effective operator."
Cott says: "Cott's focus is on doing the basics really well for our customers every day to deliver great products for their shoppers. Success in own-label soft drinks requires a strong focus on quality delivered at best cost. Consistently high service levels and active supply chain collaboration are again, a basic requirement."
Tobacco
Branded winner:

JTI
Buyers say: "JTI has worked closely with me over the year to ensure we maximise category sales. It has also lent valuable support at store level." "Overall, I would pay tribute to its great service, great planning, NPD and all-round support for sales, marketing and equipment."
JTI says: "JTI provides expert guidance on merchandising, store clustering and tailored planograms for our key category partners, plus information on changes and updates to tobacco legislation. We remain wholly committed to supporting our retail customers in the face of high taxation and the continued layering of legislation imposed upon the tobacco industry."
The suppliers going for Gold
1

2

Currently reading

The suppliers of the year 2013: nominees